The Coma: Recut [Steam] is coming to Linux, with it currently in beta. I've tested the beta and it is running pretty well.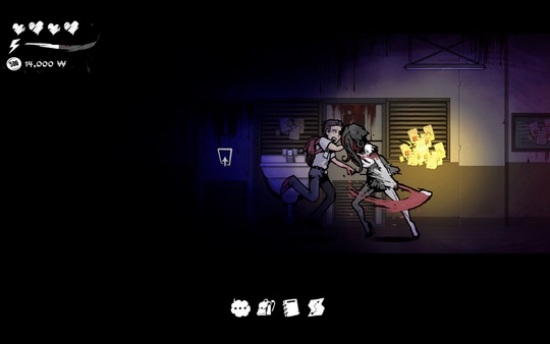 The developer gave an update, where they mentioned that the Linux version might be fully released in 1-2 weeks, once they've observed it a bit more. The next patch, which should include full Linux support should also have a German language option.
On top of that, they're also considering having a Linux version of their next game, Vambrace: Cold Soul, at launch.
About the game:
The good news is your school is about to explode. The bad news is...you're trapped in it with her.

The Coma is back, recut and remastered. Explore this horror-fest of the Korea indie cult classic with an all new visual upgrade and mechanics.
If you're wondering about the "remastered" bit, it's because the game was originally called The Coma: Cutting Class, which is no longer for sale.
Features:
2D hand illustrated visuals.
A unique infusion of Korean horror in the survival-adventure genre.
Listen carefully to footsteps revealing the killer's approach.
Run and hide from the world's most relentless psycho-killer.
Avoid poisonous tentacles and clawing shadows as you explore.
Discover notes and clues that illuminate the mystery of Sehwa High.
Work together with the others who are trapped here. But can they be trusted?
Crouch in the shadows during intense moments as the Killer searches for you.
Reveal the startling mystery of your school through maps, notes, and exploration.
I gave it a spin and it does seem like a pretty interesting game, I'm really quite surprised. A game that injects a little Korean culture into the survival horror genre (the developer is from South Korea). You are Youngho, a high school student who stayed up a little bit too late. You make your way to school and you fall asleep in class. When you seem to wake up, everything is not quite right.
You end up in some twisted world, where you're being chased by a teacher you totally have a crush on, except now she's a bit on the mental side. Instead of the usual talk about grades, she's more along the lines of a creepy "come closer and let me cut you up" kind of attitude.
It's all about the running and hiding, since there's no fighting back. The interesting mechanic is that you can crouch down and cover your mouth, so no one can even hear you breath. However, that takes energy, so if you've been running away your energy might not last long enough for them to go away. The encounters with the killer do have a real sense of urgency, they certainly made me sweat and panic the first few times.
One thing I wish it did have, was voice acting. Voice acting that's good is likely expensive though, but it would have improved the immersion somewhat. Even without it, I've been enjoying it.
I recommend headphones on with the volume up and the lights off, then it does get quite creepy.
For anyone interested in testing it on Linux, you only need to own a copy of it. It doesn't seem to be behind any opt-in beta or password requirement. Purchase at your own peril!
Some you may have missed, popular articles from the last month: