A developer from the studio behind the awesome space shooter EVERSPACE [Steam] has given an update on the status of the Linux port.
For those unaware, EVERSPACE can be downloaded and installed on Linux even though it's not listed as supporting Linux on Steam. This is because it's currently in an unofficial state. Essentially, they want to get it in a good place before properly advertising it.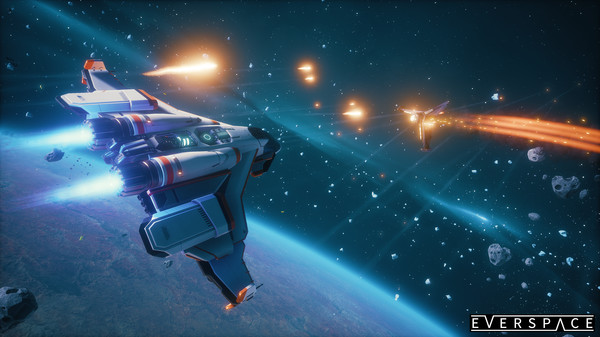 Here's what they said in the latest update on Steam:
I would like to share a short update on the current status of the development with you.
We are heading towards the next patch for Linux which will include an engine update to Unreal 4.17 and a fix for mouse input on Linux. Besides this there are some game play related fixes like fixes for the collisions for station turrets, the ancient warden teleportation, an issue with operating the gunship turret after cutscene playback, some problems with the menu navigation and some more.
Currently we are still struggling with a technical issue that breaks the loading of the engine plug-ins but is effective only in the shipping configuration of the game. This makes the debugging a bit more cumbersome than usual but also should be hopefully the last barrier for the patch to arrive.
Such a fantastic game to have on Linux, do check out my thoughts on it if you haven't. I have yet to pick up the expansion, which also supports Linux so I'm looking forward to having some time with that sometime soon too.
Some you may have missed, popular articles from the last month: