Just in time for the holidays, Linux gamers finally have version parity with other platforms. Expect to be able to spend just one more turn playing with friends on other operating systems.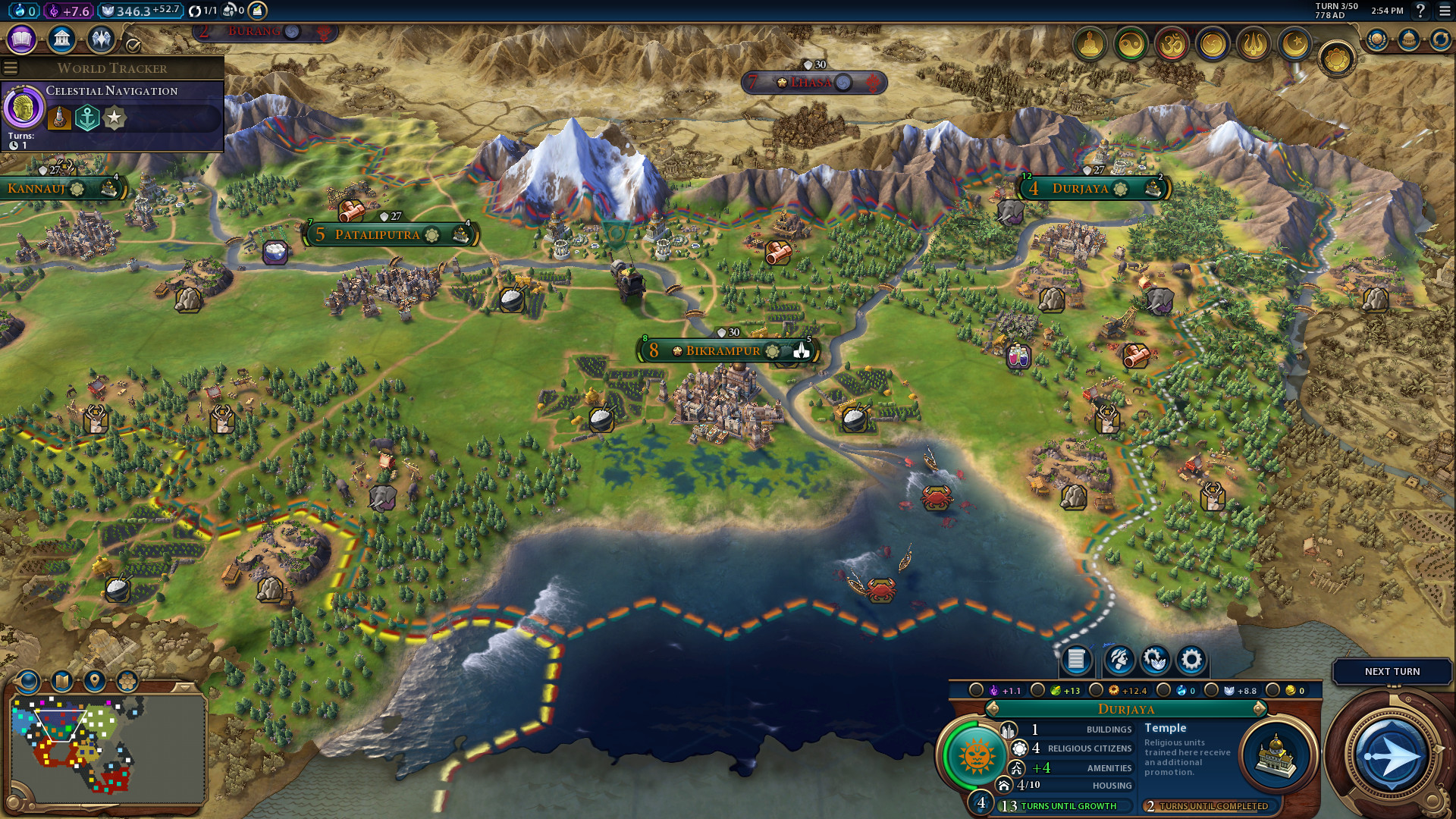 The Linux version of Civilization VI [Official Site] had sadly fallen behind in getting timely updates. Today, porter Aspyr Media has rolled out the last hotfix from May of this year and added cross-platform multiplayer for us.
I haven't had a chance to try out cross-platform gaming just yet as getting a group for a game like civ takes some effort, but given that OSX users have had it for a while, I think it's safe to say that it should work just fine. Aspyr have also confirmed that the Intel i3 processor bug that was holding up this patch hasn't been resolved yet but have offered a workaround for any potential crashes.
I should also note that there's a new launcher before you get in-game and, on my Arch install, I had to point to my system freetype library to get the game to work. If you're having the same problem as me you can add the following to your Steam launch options:
LD_PRELOAD=/usr/lib/libfreetype.so %command%
The Spring 2018 update that we had been waiting on has a number of balance and bug changes and I've been eager to get my hands on it before diving into Civ 6 again. We'll also be getting a new expansion early next year, titled Gathering Storm, and Liam has reached out to Aspyr and got them to state that a Linux release will follow shortly after. I sincerely hope it's not a long wait as the new content looks interesting.
You can get Civilization VI on the Humble Store or Steam. You may also wish to check out Liam's thoughts on the game at launch or my thoughts on the first expansion.
Some you may have missed, popular articles from the last month: