I have no idea what's going on with Yooka-Laylee on Steam, but it seems the Linux and Mac versions were somehow removed requiring you to opt into a beta to play it.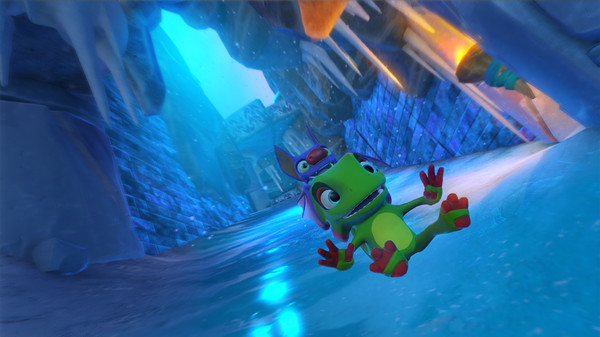 The problem has been around since late December, with the publisher Team17 Digital Ltd putting up a beta for Linux and Mac gamers to be able to still play the game. They say if you opt into the "mac_and_linux_old" beta you will get access again, however, it's not clear how old that build actually is. You can see their post about it here in the Steam forum.
I did message Team 17 a few days ago, but they did not reply to my request to find out what happened and why they can't just put the versions back up as normal. They have now put this message up on Steam ~18 hours ago:
[…]I am sorry for the delay in getting back to you. The team are investigating this issue and as soon as there is an update we will inform you.

If you have any other issues, please get back to us as soon as possible.[…]
It's pretty crazy that they updated the Windows version, while somehow completely removing the main builds for Linux and Mac and for some reason it's taking them nearly a month to fix this. This is quite poor support from Team 17 and Playtonic Games.
We've had a few people email in about it, so hopefully this will highlight the fact that you can still play it on Steam, you just have to opt into the "mac_and_linux_old" beta to do so.
Some you may have missed, popular articles from the last month: