Albion Online [Official Site], the MMO that supports Linux from Sandbox Interactive is now officially available on Steam.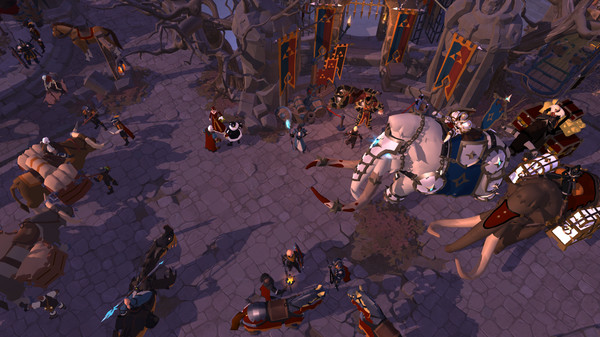 In addition, they've also announced a sale for the game, all versions are currently 34% off which includes the upgrades from one pack to another. On top of that, they've enabled a fame boost (their form of XP) for all activities like gathering, crafting, killing and so on until May 23rd.
Sadly though, they still won't be giving out Steam keys to existing owners. You can read their statement on that here. The gist of it, is that they don't want to lose a substancial amount of their income as Steam will take a cut of in-game purchases. I'm still a little torn on this, I fully understand their reasoning, but I think they will have lost a fair bit of player goodwill due to their decision.
Still, it's not a bad game overall. There's a lot of combat to do, a big world to explore and it has slowly gained more interesting PvE content. Good to have such an MMO on Linux, even if it's no longer a favourite of mine. I'm hoping they do a big PvE expansion sometime, that would pull me right back in.
Find it on Steam or just head to their official site.
Some you may have missed, popular articles from the last month: