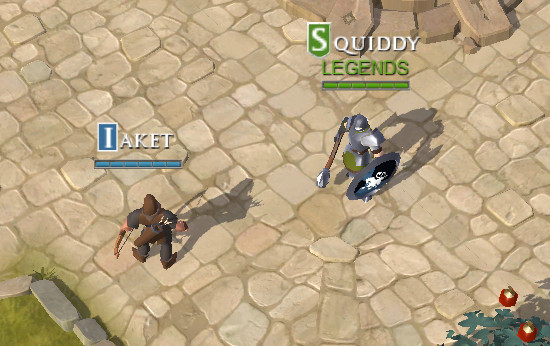 Albion Online [Official Site], a pretty interesting MMO is releasing today with full Linux support and we will be livestreaming for the occasion.

Note: My key was personally purchased at the Epic level, with an upgrade to Legendary provided by Evolve PR. The Albion Online developer also provided our additional key for livestreaming.

Here's when you can jump in:
17th July, at 13:00 UTC: Legendary Founders and Legendary Starters
18th July, at 13:00 UTC: Epic Founders and Epic Starters
19th July, at 13:00 UTC: Veteran Founders and Veteran Starters

More info on how to get a Starter Pack and the timings are here. It's a buy to play game, with an entirely optional premium subscription which allows you to earn things a little quicker.

I have some really high hopes for this one, as I've enjoyed every moment I put into the Beta they had running. I just hope they continue to refine the experience. I feel it needs a lot more PvE content, as the game is built around PvP right now.

I will be making an official GOL guild, more info on that once it's actually made. You will probably be able to find out during the livestreams.

We still start a livestream at 1PM UTC/2PM BST and then for tonight's Ballistic Monday livestream, it will be the game we end on after some Team Fortress 2. Our Twitch page is here.
Some you may have missed, popular articles from the last month: