This open world MMO is notable for having every structure be build by players. Now making a home and hearth got a little bit easier with turnkey ready built homes.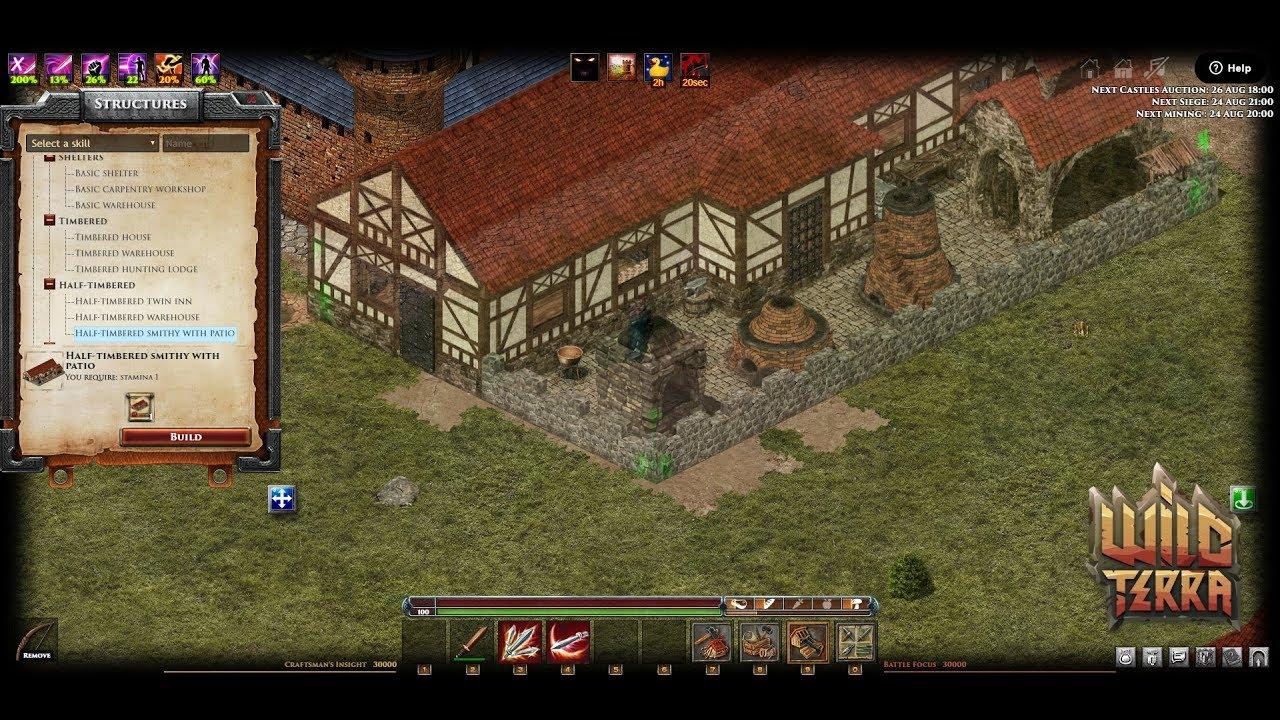 Wild Terra is a self-styled "life simulator" set in a medieval world. Nearly all of its aspects depend on player interaction, including construction, the economy and factions. Having shelter is important and may offer protection from other players who have tamed beasts and seek to raid and plunder.
This latest update adds ready-made projects that makes erecting buildings easier. With the right resources you can deploy all sorts of buildings now with considerable less effort than before. There's also a few tweaks and balance changes that have been made, see the full patch notes here.
You can get Wild Terra from its official site where it's currently slightly discounted. You get a Steam key with your purchase but also the ability to play from a Chrome or Opera browser if you please.