Here is a look back at the most popular articles on GamingOnLinux for 2014, it was a seriously crazy year for us here, and for everyone in Linux gaming, so let's see what happened! We had a few downers, but most of it was great stuff that I am proud to be a part of.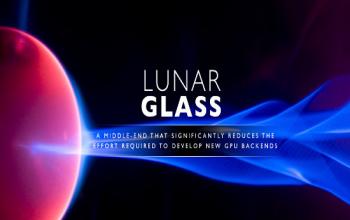 Valve Are Funding A Big Change To Mesa, Should Improve Linux Graphical Performance
- Views: 16,355
Valve really do seem to be the champions of Linux right now. Even if you don't like Steam you cannot deny just how much they have done for our ecosystem already.
Steam Has Greenlit Another 37 Linux Games
- Views: 17,481
Here we are again, another 75 titles have been greenlit to be on Steam and 37 of them stated Linux support in their platform lists!
Free Valve Games For Debian Developers
- Views: 17,646
Never thought that being a reader of GamingOnLinux and Debian mailing lists would intersect so directly. But look at what just arrived at my mailbox. That is right, Valve is giving away all their past and future games to Debian Developers.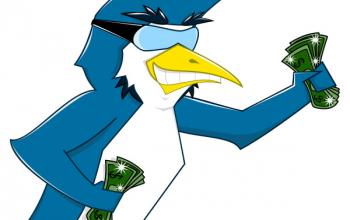 Why We Shouldn't Accept Bad Linux Ports
- Views: 17,655
Thanks to the recent fiasco of The Witcher 2 I wanted to write down some thoughts on why we shouldn't accept bad quality ports from developers.
Starsector, An Open-world Single-player Space-combat, Roleplaying, Exploration and Economic game
- Views: 18,290
Starsector previously known as Starfarer is a game I have been following since early 2011 and I am glad to say it's still being fully worked on. Starsector is an open-world single-player space-combat, roleplaying, exploration and economic game.
Steam Has Greenlit Another 37 Linux Games
- Views: 18,326
Steam is really bringing in the indies aren't they! They have pushed the button for another batch of titles to be greenlit, this time there are 37 100% confirmed Linux titles.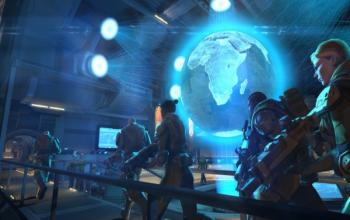 GamingOnLinux Interviews Feral Interactive About XCOM & Linux Game Development
- Views: 18,491
Today is a good day. I had the pleasure of speaking to Feral Interactive on their porting work for the Linux version of XCOM and games in general and here it is in all its glory.
Unreal Engine 4 Announced With Linux Support Including The Editor, Source Code Access & More!
- Views: 19,093
So, this is massive news and yet another reason why games not having a Linux version should become a thing of the past. Epic Games has announced Unreal Engine 4 with Linux support and not just in exporting, the toolkit will be native too.
Puppy Arcade - Retro Gaming Live CD
- Views: 19,616
Puppy Arcade is a FREE retro gaming operating system, with many emulators included for different systems & consoles, plus the multi-system rom browser 'Rom-Loader', and many other exclusive tools.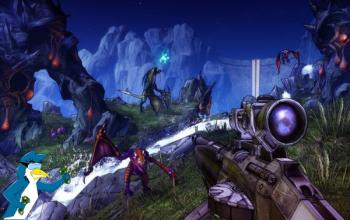 Borderlands 2 Released For Linux With A Sale
- Views: 20,212
The day has landed folks. Borderlands 2 is now officially available for Linux and it brings us some excellent FPS action.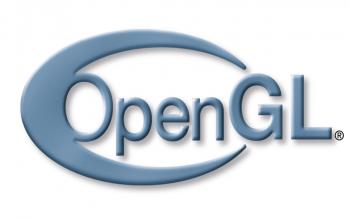 Rich Geldreich On The State Of Linux Gaming, And It's Not Good
- Views: 20,322
Former Valve engineer Rich Geldreich has written up a blog post about the state of Linux Gaming. It's an interesting read that's for sure.
Space Pirates And Zombies 2 Announced, Linux Is In
- Views: 21,551
The indie hit Space Pirates And Zombies that came to us in a Humble Bundle is to gain a sequel titled Space Pirates And Zombies 2.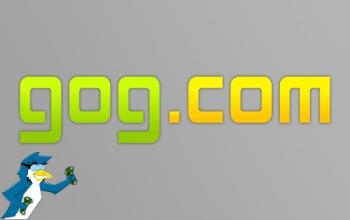 GOG com Now Officially Support Linux Games
- Views: 21,556
Today marks a big day for Linux and DRM free gaming. GOG.com are now officially supporting Linux on their store, and so that's pretty much all major online stores supporting Linux.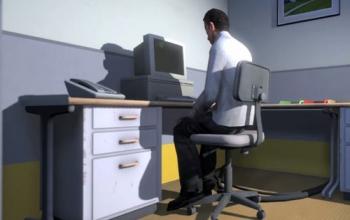 Trolling Delays Linux Release Of The Stanley Parable
- Views: 21,789
After a string of abuse from Linux gamers, the developer working on the Linux port has delayed the release game due to no longer using his free time to develop it.
Valve Has Posted Their Direct3D To OpenGL Translation Layer Onto Github
- Views: 22,846
Well this was a surprising move, Valve creators of Steam have posted their Direct3D to OpenGL translation layer onto github.
Check out page 2 for even more hot articles!
Some you may have missed, popular articles from the last month: