Here is a look back at the most popular articles on GamingOnLinux for May 2014, an easy way to for you to keep up to date on what has happened in the past month for Linux Gaming! Sorted from lowest to highest to make sure you don't miss the smaller news stories. Also if you wish to keep track of these overview posts you can with our
Overview RSS
.
Major Steam Client Beta Update, In-Home Streaming Available To All
- Views: 2,847
Valve have delivered big with the latest Steam beta-client update with enabling in-home streaming for one and all! Masses of fixes everywhere on this one.
Calibre 10 Racing Series Linux Version Possibility Is Based On Demand
- Views: 2,873
The developers of Calibre 10 Racing Series have stated that they love Linux and a Linux version is based on how much demand there is for one.
Limit Theory Space Sim Developer Switches To Linux, New Video & It Looks Fantastic
- Views: 2,929
Limit Theory is a beautiful looking space simulation in a procedurally-generated universe. In the latest update video the developer actually states he is now doing everything including recording the latest video on Linux.
Xoreos FOSS Project Needing OpenGL Developers, Open Engine For BioWare's Aurora Engine
- Views: 2,978
The xoreos project that aims to create an open source game engine to play games made for BioWare's Aurora Engine (think Neverwinter Nights, Knight of the Old Republic) is seeking OpenGL developers.
Sir, You Are Being Hunted FPS Stealth Game Hits The Big Release For Linux
- Views: 3,004
Sir, You Are Being Hunted is a freedom sandbox stealth experience, where each playthrough is unique, thanks to the British Countryside Generator. Escape from these robot-infested islands with violence, trickery and stealth.
Torque 2D Game Engine Offers Full Linux Support In New Update
- Views: 3,056
You all asked for it and they finally delivered. Torque 2D has been updated to 3.0 with Linux support which means more games are now possible for Linux.
Starry Expanse, A Fan Remake Of 'Riven: The Sequel to Myst' Announces A Linux Version
- Views: 3,078
Starry Expanse is quite an interesting project indeed as Riven when it was released was a fantastic adventure game.
Storming The Simpson House In Door Kickers On Linux, Mods Are Awesome
- Views: 3,086
Door Kickers is one of my favourite indie games and what makes it better is when a modder puts The Simpsons house in it.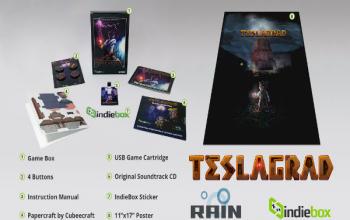 The IndieBox, Get A Fancy Boxed Copy & Extras Of A Linux Supported Game Every Month
- Views: 3,111
The IndieBox is a fantastic idea and I hope they get enough orders to keep going. You subscribe monthly (or buy single past boxes) to get a Linux-supported game-pack every month.
Wargame: Red Dragon, Strategy Game Released For SteamOS Linux
- Views: 3,235
Today Wargame: Red Dragon has its official Linux release, although the developers refer to it as SteamOS which is a sign of things to come. The Wargame series returns to duty, larger, richer and more spectacular than ever before. In Wargame Red Dragon, you are engaged in a large-scale conflict where Western forces clash against the Communist bloc.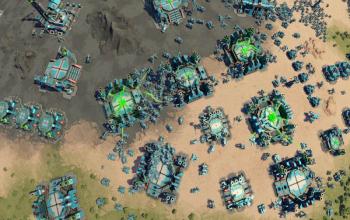 The Galactic War Begins In Planetary Annihilation With A Single-player Mode
- Views: 3,250
Planetary Annihilation was already awesome for the sheer scale of the game and the fact that it's on Linux means we finally have a big RTS game. The developers have just released a brand new build containing a single-player mode called "Galactic War".
Road Redemption's Motorbike Combat Is Insane, Will Be On Linux
- Views: 3,342
Road Redemption has shown off a brand new trailer crammed full of crazy, it's actual game-play too of the spiritual successor to Road Rash.
Desktop Dungeons, A Quick-play Roguelike Puzzle Game Released For Linux
- Views: 3,394
We asked the developers about Desktop Dungeons getting a Linux port quite a while ago, and today they deliver in style. Desktop Dungeons is a a quick-play roguelike puzzle game, that sounds pretty confusing, but it looks awesome.
Killing Floor 2 FPS Announced With SteamOS Linux Support Right In
- Views: 3,798
I knew Tripwire weren't stupid! Killing Floor 2 was a given when you look at how popular it is, it needs a refresh and I am glad to say it will be on Linux.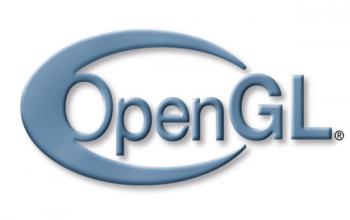 OpenGL Is Broken According To Another Developer
- Views: 3,897
The more Linux gains popularity thanks to Valve & Steam the more we are seeing developers claim OpenGL is broken/hard to use and so on. This time it's Joshua Barczak the lead graphics engineer for Firaxis Games (think Civilization!).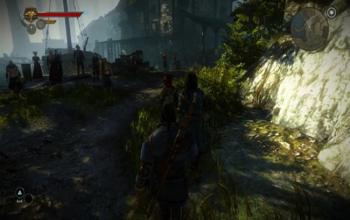 GOL Cast: Fleeing From Elves in The Witcher 2
- Views: 4,090
Witcher 2 got pushed out for Linux few days ago and I decided it would be wise to cover this ASAP considering how big this release is and how much conversation there has been about its performance. So, let's start it up and check what's inside!
Valve's Rich Geldreich Is At It Again, The State Of Graphics Drivers OpenGL Support
- Views: 4,406
Another blog post from the Valve developer Rich Geldreich who works on the Vogl OpenGL debugger. This time Rich lends his experienced thoughts to the state of OpenGL in vendors drivers.
A Roundup Of The Last Weeks Linux Gaming
- Views: 4,467
Here is a look back at the last week on GamingOnLinux, an easy way to for you to keep up to date on what has happened in the past week for Linux Gaming!
Crossing The Line, A New CryEngine FPS Coming To Linux
- Views: 4,700
Crossing The Line is an in-development first-person shooter built with CryEngine that will come to Linux. From the new developer Zomboko Entertainment.
SuperTuxKart Open Source Racer Is Going Graphical With A New Engine
- Views: 4,723
SuperTuxKart a lot of Linux users favourite little open source racer often compared to Nintendo's Mario Kart is to get a ton of graphical updates.
Check out page 2 for even more hot articles!
As always if you wish to support us you can
Support Us Here
and become a GOL Supporter, by doing so you can remove the adverts for an entire year and support what we do! Any donations are also welcome, time is money and we spend a lot of time doing what we do for you!