Here is a look back at the most popular articles on GamingOnLinux for October 2014, an easy way to for you to keep up to date on what has happened in the past month for Linux Gaming! Sorted from lowest to highest to make sure you don't miss the smaller news stories. Also if you wish to keep track of these overview posts you can with our
Overview RSS
.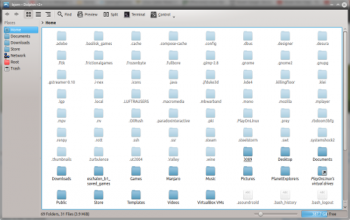 LGSO - Organize Your Game Saves
- Views: 3,101
LGSO is an attempt to clear up your saved games and organise your file system since things are getting rather messy.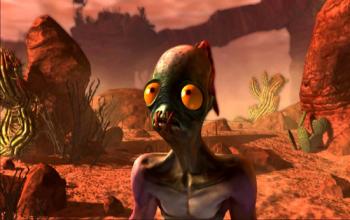 Oddworld: New 'n' Tasty Will Release On Linux Soon
- Views: 3,127
Oddworld: New 'n' Tasty is the remake of Oddworld: Abe's Oddysee and the Linux release isn't far off.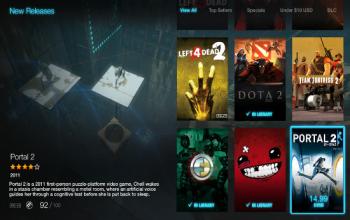 A Different Idea For The SteamOS UI
- Views: 3,167
A user on the Steam forum has come up with a concept for a new UI for SteamOS, and it looks slick! Take a look at the video inside.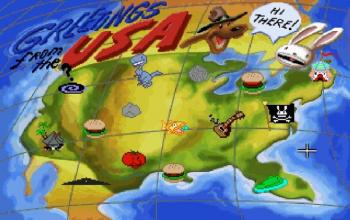 GOG Announces 20+ LucasArts Classics To Release On The Digital Platform
- Views: 3,285
The DRM free publisher has entered into a partnership with ©Disney to add 20+ classic titles from the back catalogue of now defunct publisher LucasArts Entertainment Company. The first batch of six games were added today. Two of which are available for Linux.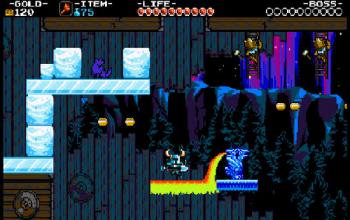 Shovel Knight - An NES Inspired Platformer Released On Linux
- Views: 3,392
Today should be a good day for you nostalgia lovers, because Shovel Knight has been released for Linux! Shovel Knight is a charming NES-Inspired platformer that was funded on Kickstarter and release for Windows back in June. The game has received a lot of critical praise; being described as a love letter to old school platformers.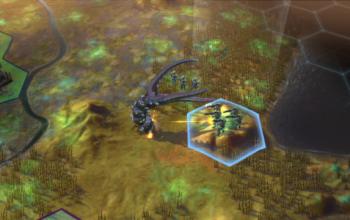 Civilization: Beyond Earth Linux Release Date Cleared Up
- Views: 3,515
Civilization: Beyond Earth is coming to Linux and the Linux release has been cleared up a bit in terms of when we can expect it.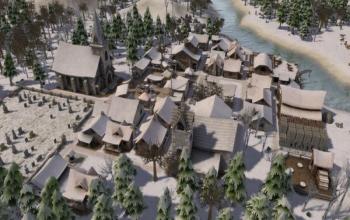 City-building Game Banished Is Still Being Ported To Linux, Woo
- Views: 3,700
Banished is a city-builder from Shining Rock Software LLC that was praised rather a lot when it came out, and the developer noted they planned a Linux version. We caught up with the developer to see when.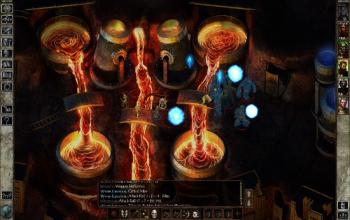 Icewind Dale: Enhanced Edition Arrives For Linux This Month
- Views: 3,707
Icewind Dale: Enhanced Edition will officially arrive on the 30th of October, and this will be a same-day Linux release too.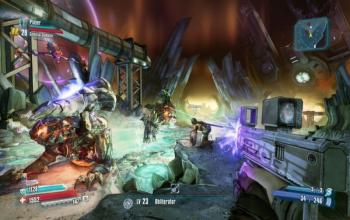 Win A Copy Of Borderlands: The Pre-Sequel
- Views: 4,006
Surprise! Hello everyone it's been a while since I wrote anything here, so how about a chance to win some Borderlands: The Pre-Sequel keys?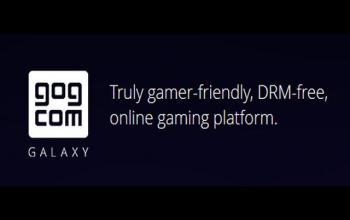 GOG Employee Explains Where Galaxy Is At Currently
- Views: 4,267
A GOG employee of the name Destro explains in several paragraphs why answering "When will Galaxy be released?" is not that straightforward.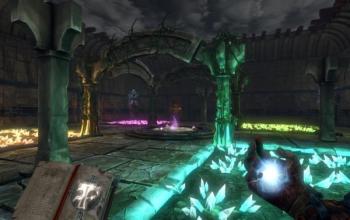 Ziggurat, A Dungeon Crawling FPS Is Now Out Of Early Access & On Linux
- Views: 4,351
Dungeon-Crawling First Person Shooting at its finest! Fast-paced combat! Dozens of perks, spells and enemies! Level ups! Random Dungeons! Traps! Badass bosses! Carrots!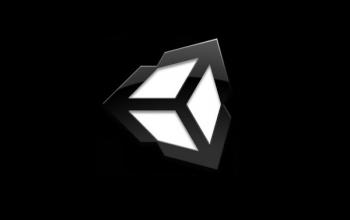 Unity3D Games "Phone Home" With Details Of Your Hardware & Software
- Views: 4,352
A tweet sent out by the Unity engine folks earlier about their stats page mentions that all Unity games automatically send your data to them on the first launch. This is interesting and worrying.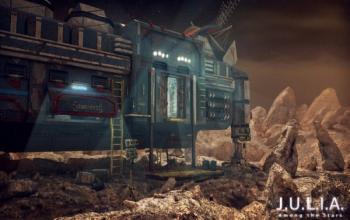 J.U.L.I.A.: Among The Stars Sci-fi Adventure Released On Linux, Plus Some Thoughts
- Views: 4,669
For those that have read us for some time you will probably know I am a big space sci-fi fan, so J.U.L.I.A.: Among the Stars ticks literally every single box for me. Here's my thoughts on the soon to be released Linux version.
3D Realms Aiming to Release Anthology Collection for Linux
- Views: 4,837
In their FAQ section for their downloadable 32 game collection 3D Realms have said they are planning to release the collection for Mac and Linux later this year.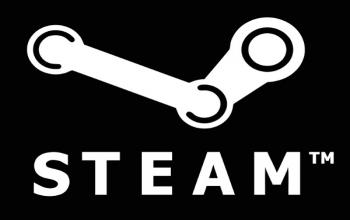 Steam Hardware Survey For September 2014, Linux Rises
- Views: 5,222
Here is the latest instalment of Steam's Hardware Survey, as usual we do our monthly thing and compare it and talk about it and make sure you know not to use it as a hard figure.
Check out page 2 for even more hot articles!
As always if you wish to support us you can
Support Us Here
and become a GOL Supporter, by doing so you can remove the adverts for an entire year and support what we do! Any donations are also welcome, time is money and we spend a lot of time doing what we do for you!
Some you may have missed, popular articles from the last month: