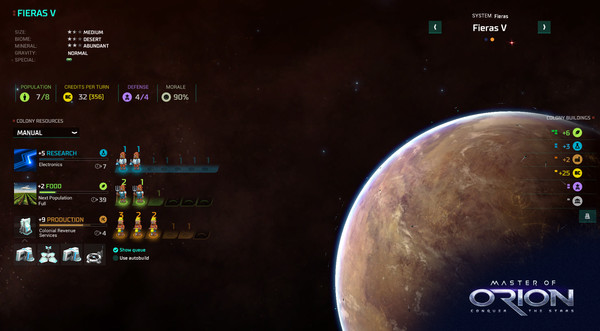 It's a great time to be a space strategy fan, as Stellaris is right around the corner and now Master of Orion is about to land on Linux too.
I have been a Master of Orion fan for many years and spent an insane amount of hours playing it when I was younger and had more hair.
The new update coming soon will introduce new features like Espionage and Independent Planets, along with Linux support. A user asked about Linux on their
Facebook
update and they replied with this:
QuoteUnless something bad/unexpected happens, it should be supported in the same phase Espionage is added
I am excited to be able to play the new one and lose more hours of my life.
You can find Master of Orion on
GOG
and
Steam
. Remember, don't buy it until the Linux version is out so you don't get let down if it ends up being delayed a bit.
Thanks for the link Super Tux.
Some you may have missed, popular articles from the last month: