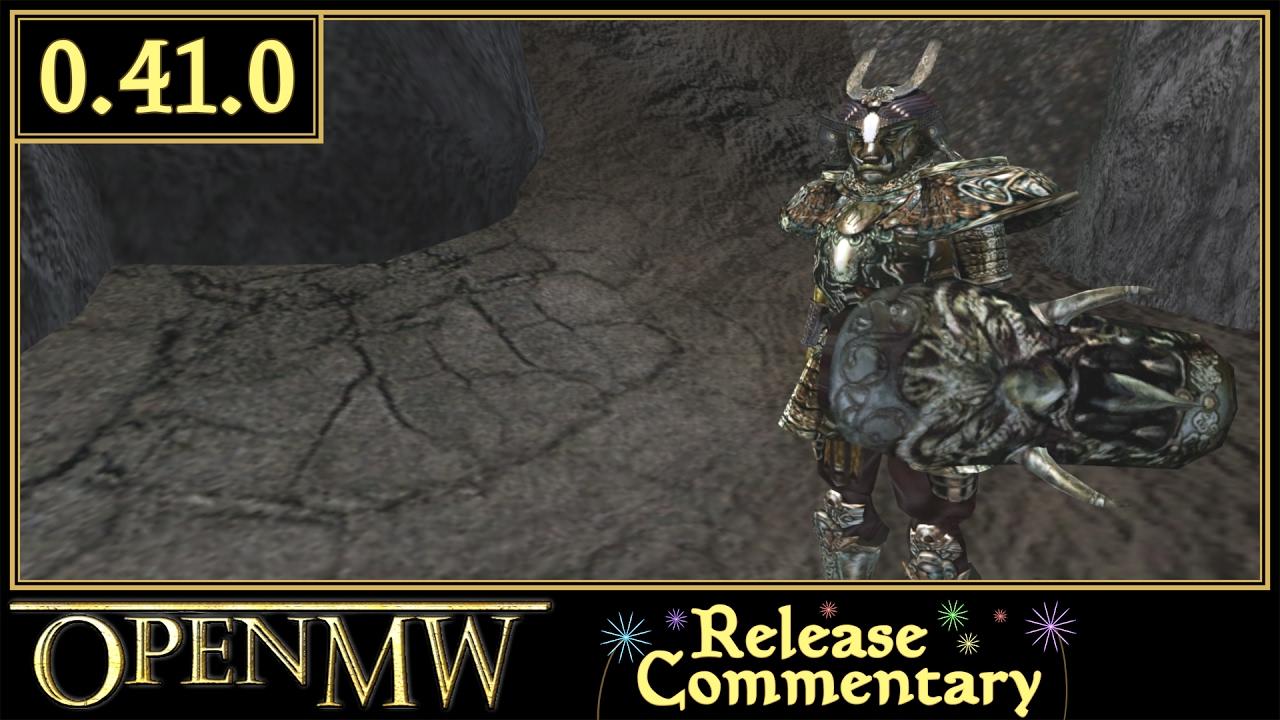 OpenMW [
Official Site
], the open source engine for playing Morrowind has matured a little more with the release of 0.41.0.
The open source engine needs the data files from Morrowind to play, which can be
purchased from GOG
. One of the few times I feel it's okay to buy a Windows game!
New features
- Implemented zero-weight boots playing light armor boot footsteps
- Implemented playing audio and visual effects for every effect in a spell
- Implemented doubling the size of spell explosions
- Implemented particle textures for spell effects
- Implemented NPCs using opponent's weapon range to decide whether to dodge
- Implemented dodging for creatures with the "biped" flag
- Implemented drop shadow for items in the menu
- Implemented correct range for "on touch" spells
- Implemented using telekinesis with on touch spells on objects
- Implemented AI Combat: Flee
- Implemented player glow for non-portable lights added to the inventory
- OpenMW-CS: Implemented rotate and scale sub modes for instance editing mode
- OpenMW-CS: Implemented water rendering
- ESS-Importer: Implemented player control flags
While no one feature is massive, the little features coming together are what really makes the experience feel whole. I am really looking forward to seeing this get everything implemented, as it's a great engine.
It also fixes tons of bugs! See the full lowdown on
this page
.
Some you may have missed, popular articles from the last month: