This looks all kinds of nuts. A point and click adventure game planned to release for Linux that's made from Renaissance-era paintings and public domain recordings of classical music.
It serves as a sequel to their previous game, Four Last Things which sadly didn't come to Linux. The developer said this about Linux support on their Kickstarter:
The Procession to Calvary will be released for PC, Mac, and Linux some time in 2019, with a mobile build likely to follow at a later date. (While Four Last Things was made using Visionaire Studio, The Procession to Calvary will be made with Unity, which means I will definitely be able to live up to the promise of Mac and Linux builds this time!)
I know they're trying to get backers, but I still think they're being a little naive here. Sure, Unity supports building for Linux, but we all know it's had a lot of issues lately. Just because your game engine supports it, doesn't make it simple. So I do hope they have researched it a little and tested it first to be as confident as they sound about it. Not trying to put a downer on it here at all, just pays to remain a little cautious.
Considering it also follows on from the events of the previous game, they're going to need a good bit of story telling for Linux (and Mac) players so we're not completely lost on what's going on.
Anyway, check out the weird trailer: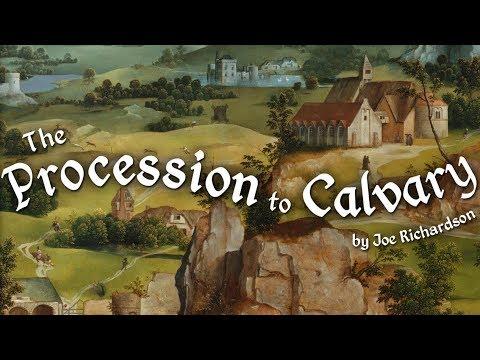 I must admit, it does look pretty darn amusing.
They're seeking £7.5K with £2,5K already funded and they still have a good 29 days left to go, so they should easily hit that funding goal.
Find it on Kickstarter.
Cookies to NuSuey for the tip.
Some you may have missed, popular articles from the last month: