Puppy Games have updated Basingstoke with some new features and a new game mode, it's also on sale for the Steam Summer Sale.
Here's what they added in the latest update:
New Environments - Find refuge in the Church, discover the secrets of the Catacombs, and escape from the Cemetery.
New Player Class and Special Items - Reach the Church and unlock the new Vicar class, and get access to unique items and crafting recipes such as The Holy Waterpistol and the The Holy Hand Grenade.
New 'Horde' Game Mode - Horde Mode is a completely separate new game mode with local and online global leaderboards. Pick a character with a specific loadout, choose a map, and see how long you can survive against ever-hungrier incursions of Basingtoke's finest citizens. Ammo respawns.
I decided to check out this Horde Mode to see what is was like and this is what happened…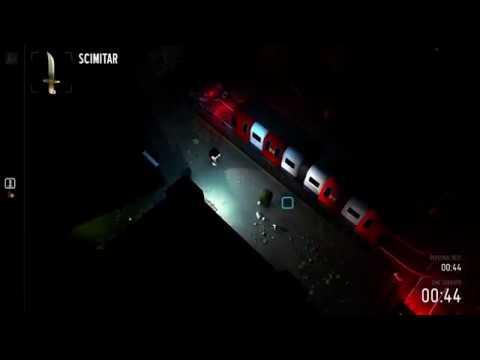 I've played a lot of these survival-style Horde modes before, but nothing quite like this. The game has always been edge of the seat intense, but this is on a whole new level. They've kept the fantastic atmosphere and the silliness, while taking away the stealth to get you into the action much faster. It's made an already great game even better.
Death comes rather quickly at times, like in my video above where I didn't notice a zombie behind the door—ouch.
Easily still a favourite of mine, there's so much to love about it! You can get it from: Humble Store, GOG, itch.io and Steam. It's 34% off on Steam right now, well worth it.
Some you may have missed, popular articles from the last month: