Underworld Ascendant [Official Site], the action RPG from the original creators of Ultima Underworld added Linux support as part of the original Kickstarter back in 2015. Now, it seems they're not too sure what they're doing with Linux support.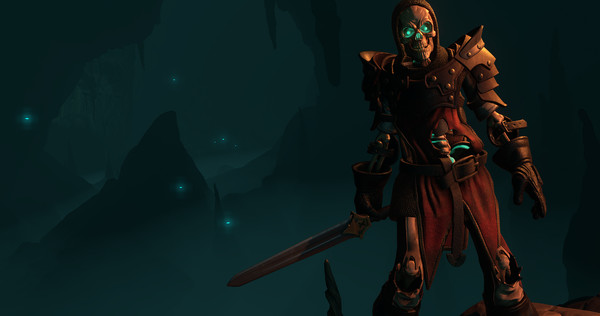 Originally, Linux support was a stretch goal, where it would have been included if their original Kickstarter hit a specific amount in funding. They later decided to add it into the initial goal, due to user feedback. Everything then seemed fine, until I saw the confusion surrounding how they're handling the Linux (and Mac) releases.
The confusion, comes from their replies on a Steam forum post where users were asking about their Linux plans.
It started off with a user asking this: "So there will be a Linux version but for Kickstarter backers only?" with a reply of "As of now, yes." (source). That was back in August of 2017, so it was a while back. Sadly though, their most recent replies aren't really making it any clearer.
In October 2017 a developer then said this:
Hi folks, to clarify, we will have Mac and Linux versions of the full game for our backers. We need to work out any plans to sell them as well, which is why we haven't definitively said we would do that yet. […]
I asked for some further clarification, since this really wasn't clear. It made it sound like they didn't actually have any plan yet to actually sell a Linux version outside of providing it to people who backed the Kickstarter. The latest developer reply as of a few hours ago is still keeping it very unclear:
Hi folks, we don't have a more detailed update on this yet. We will deliver Mac / Linux builds to our backers as promised. We have not yet finalized our plans to sell those versions (what distribution platforms, when, etc.). We want to sell them and we realize that may not sound completely logical, but we just don't want to make commitments when we don't have the specifics figured out. Stay tuned. . .
I sincerely hope this isn't going to be another Kickstarter that lets us down. As they did say, they do want to sell it, but it worries me that they're making it so very unclear. We know the game itself is going to be on Steam with a release due this year, so it's very strange why they can't at least confirm the Linux version will be on Steam—why wouldn't it be?
At least they're not doing a Kingdom Come: Deliverance and completely failing to provide any kind of Linux support.
Some you may have missed, popular articles from the last month: