Recently Feral Interactive, Croteam and others spoke at an event in the UK about Vulkan. The slides are now available, but the videos aren't up yet. Find
all the slides here
.
Here's a little slide from Feral's talk on Mad Max: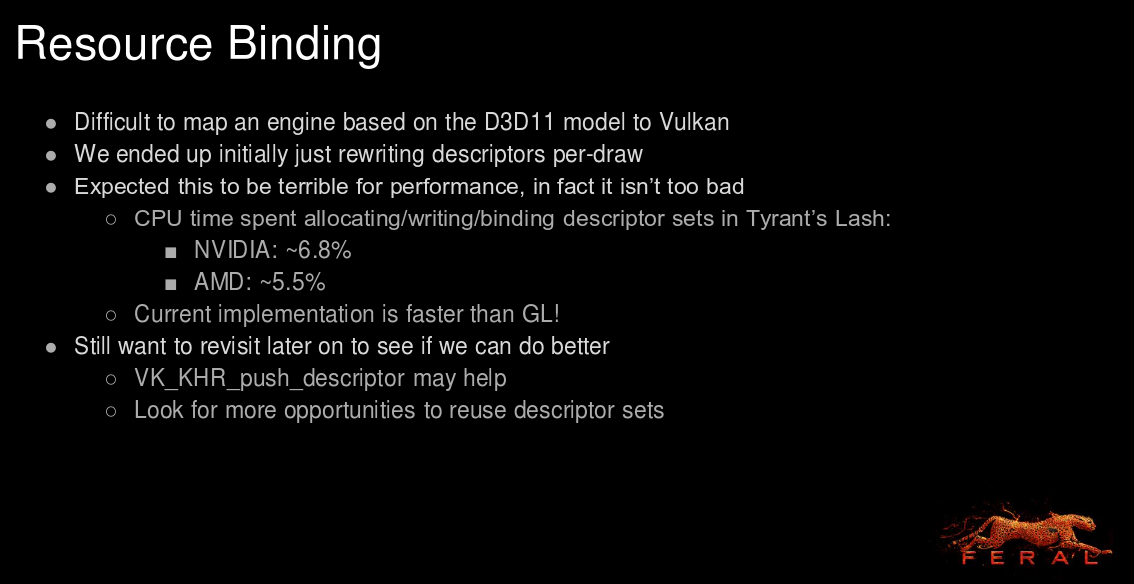 Going over Feral's slides in more detail, it seems they still have plenty they can do in future with Vulkan to speed it up some more. That's exciting, especially since Vulkan in Mad Max does make the entire experience much smoother than the OpenGL version.
They also say that Vulkan is "further along than expected internally and externally".
The Croteam slides are just as interesting and there's a lot more of them, but they go into much more technical detail by the looks of it. One interesting point Croteam do mention, is that they've seen Vulkan drivers go slower than OpenGL, so it seems they want vendors to optimize their drivers some more.
Here's a little cut from the Croteam slides: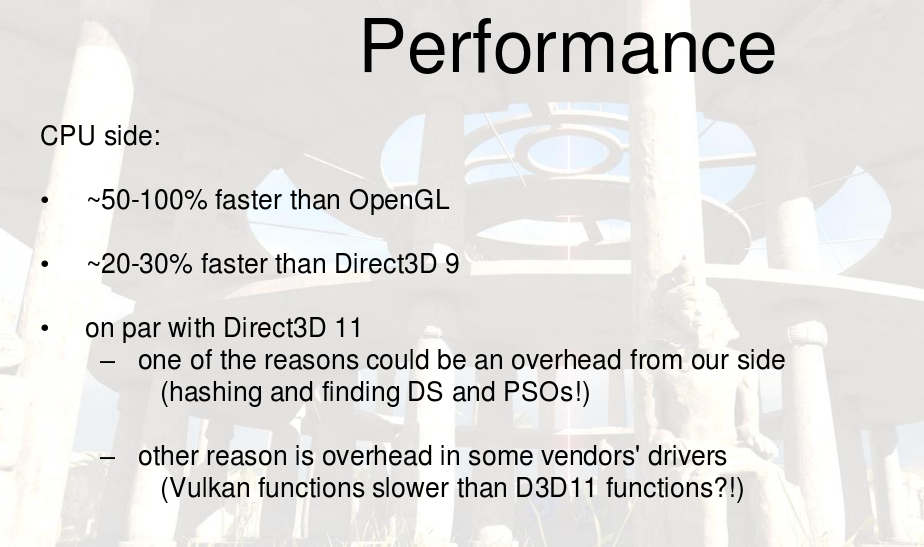 The Croteam presentation sounds like it might be quite fun, with the various rants sections about Vulkan!
Hard to get too much from either right now without the videos to accompany them, so hopefully they will be up soon.
Thanks for the info mirv!
Some you may have missed, popular articles from the last month: