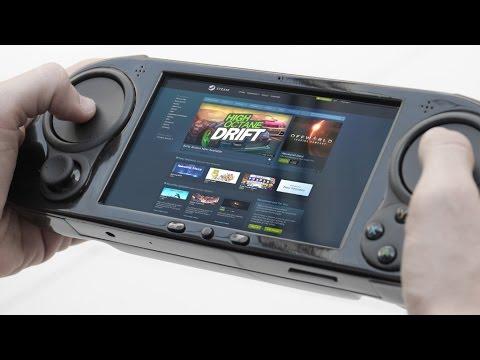 The 'SMACH Z' [
Kickstarter
] is a promising device and I'm quite excited to see how this all turns out, the promise of taking my Steam library easily on the go sounds fun.
They are no longer using SteamOS, but their own Linux-based "SMACH Z OS", although it will still be a mostly normal Linux distribution since it will run Linux games and Steam.
What bugs me, is that they "recommend" their Linux OS, but all their benchmarks in the video and noted on the Kickstarter were done on Windows. That tells me a lot about their confidence in showing how it will run games if people don't use Windows. As sad as that is, we know most games run a bit slower on Linux right now, so it's not really surprising. The real issue here, is that Windows support is a stretch-goal, meaning all of the benchmark/performance information is useless unless they hit that goal.
They are looking for at least €250,000 and they already have €186,194 at time of writing, so it looks like they will easily hit their main goal with 31 days still to go.
Specifications:
CPU: AMD Merlin Falcon RX-421BD (12-15w) SoC at 2.1 GHz
Cores: 4/4
iGPU: Radeon R7 at 800 MHz
RAM: 4GB (SMACH Z) || 8GB (SMACH Z PRO) DDR4 2133 MHz
HD: 64GB (SMACH Z) || 128GB (SMACH Z PRO)
Screen: 6" FULL HD (1920x1080). Capacitive touch-screen.
Battery: 5 hours of gaming.
MicroSD Card Slot.
USB 3.0 type C.
HDMI video output connection.
Wi-Fi connectivity 5.0 Ghz. 4G LTE mobile network connectivity (PRO model only)
Bluetooth connectivity.
Front-camera 1.3-megapixels (PRO model only)
Will you be backing it? It's far too risky for me to even consider it. I may pick one up if it turns out well enough.
Some you may have missed, popular articles from the last month: