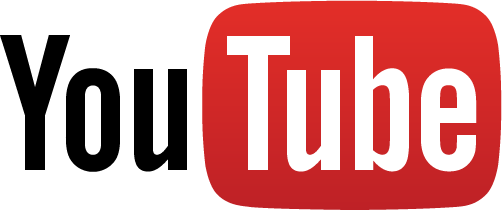 I was quite the fan of the original The Spatials and now that The Spatials: Galactology came out as a day-1 release I have been keen to take a look.
If you're into management sims and building games this will probably be right up your street, as it is a very cool indie game. It's essentially the first The Spatials with a ton of expanded content and improvements all around.
Note
: It's currently in Early Access, as they continue to add in new content and features. Most recently they added in creating your own spaceships to the mix.
The first good thing about the game, is that it seems to have no troubles with my multiple monitor setup, it gave me the correct resolution and displayed on the correct screen. Any game that can do that automatically gains a good mark as so many still fail miserably at it.
It's probably one of the easier building/management sims to get into, as the tutorial very clearly lays out the basics for you and the rest really isn't all that hard to grasp. You have to build everything to suit the needs of the crew and visitors like a kitchen for preparing and storing food, beds for sleeping in, doors for security and so on.
I do love the visual style of the game, rather than going for some realistic look or pixel approach it just has nice friendly graphics, the crew even look like they are taken from Star Trek with their coloured tops.
Once you finish the basic tutorial and have a grasp on the simple interface, you're left to fend for yourself, but the game does include some basic goals to achieve to get you set on the correct path. They are worth doing, since you gain rewards for completing the goals too. The starting goals are pretty simplistic like making sure you have beds, but it gets really interesting when you start doing away missions to other planets.
While I was still building the basics, a hostile infiltrator beamed in which I wasn't expecting. My security forces quickly took care of it and I had some hospital beds ready in case of any injuries. You can even recycle dead alien bodies for resources, which I found pretty fun.
It has research to unlock more in the game, but the research does have an issue. A rather glaring issue right now is that they state they need Research Tokens labelled "FIXME".
The other issues I encountered was at one point I was unable to place down a floor on two tiles for no apparent reason, once I removed the floor around it and started again it was fine. It was weird, I was supposed to be able to build there but it didn't originally let me. I also found at one point my crew refused to actually go and build a floor tile I put down, the same happened with a corridor so towards the end of my test all my crew was stuck in one room with no way out as they just refused to build anything after going in.
Due to that issue, I was invaded again with no one to go take care of the invaders.
Overall, I think it's a very sweet take on the genre, but I hope in the time it's in Early Access that they add more "fluff" content, like more rooms and stuff to build to keep people interested in it for longer. They also really need to sort out the building issues with crew refusing to build room and corridor tiles as it can create game-breaking issues like I encountered.
I would personally think you should wait a while before picking it up due to the building bugs.
About the game
The Spatials: Galactology is The Spatials reimagined as a deeper, more rewarding simulation game. With mod support and active pause, Galactology adds new items and structures to build, trade routes to exploit, planets with many new variables, sophisticated AI, civilizations that actually attack your station -- and unique gameplay systems behind every object and room.
You can find
The Spatials: Galactology on Steam
.
Some you may have missed, popular articles from the last month: