With two weeks left until its January 27th release, Double Fine have announced that Grim Fandango is now available for
pre-order via GOG.com
. At the same time, a new
Grim Fandango Remastered website
has gone live, and a third episode of 2 Player Productions' The Making of Grim Fandango documentary series has been released.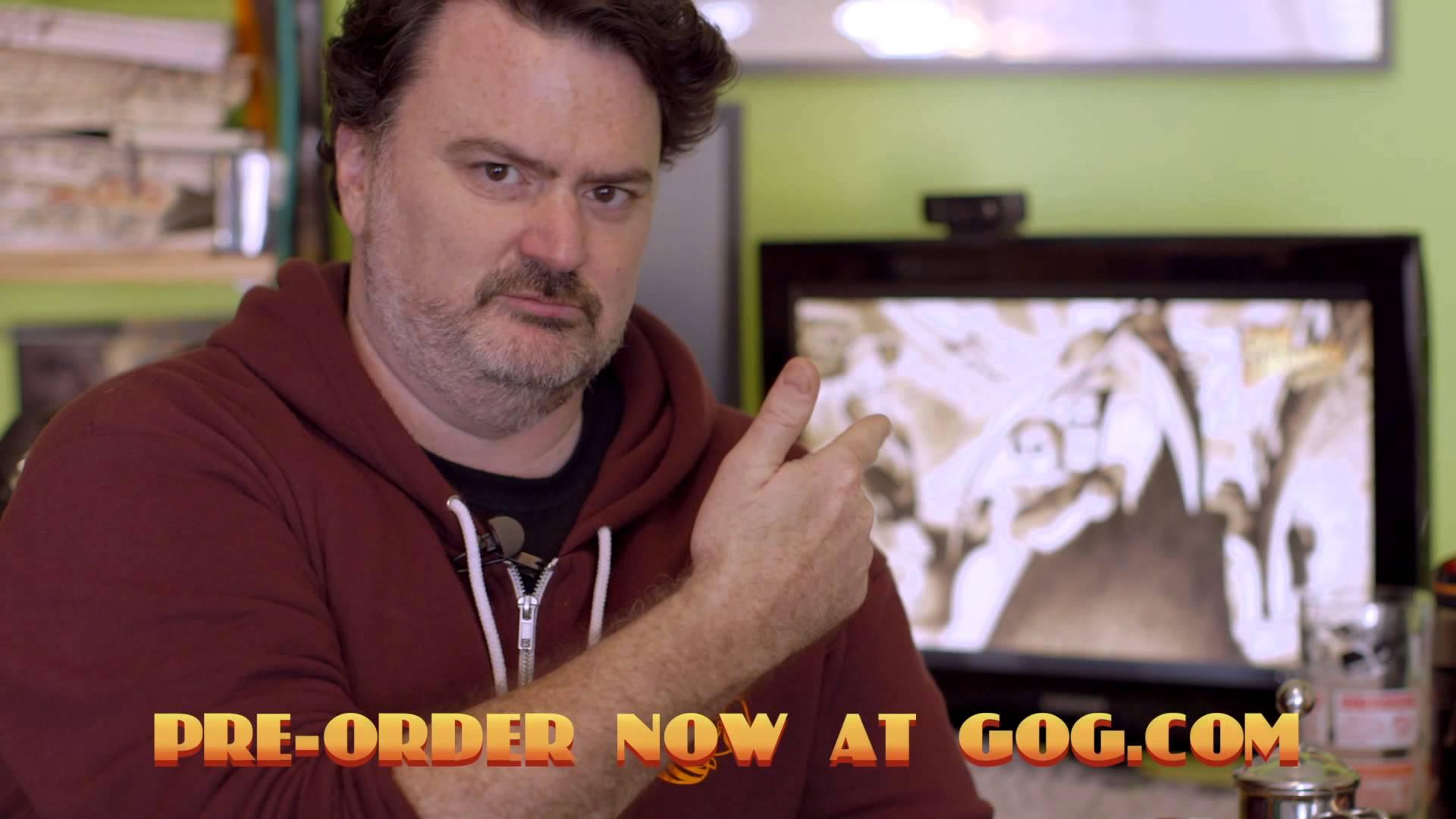 GOG pre-orderers
will have access to exclusive wallpapers and in typical GOG style, will be DRM free. According to Tim Schafer, this is a good match for fans of Grim Fandango, "Because love is for the living and copy protection is for suckers."
The new documentary episode touches on some of the technology changes for Grim Fandango remastered, featuring a bunch of development insights. Oliver Franzke and Mark Hamer discuss lighting and rendering improvements. Lee Petty and Oliver both talk about the challenges of increasing fidelity whilst retaining faithfulness. Soundtrack aficionados will appreciate watching Peter McConnell rocking out whilst playing Nuevo Marrow as well as the Melbourne Symphony Orchestra playing some of the newly recorded score. There's also a brief peek at a commentary recording session with the game's original development team as well.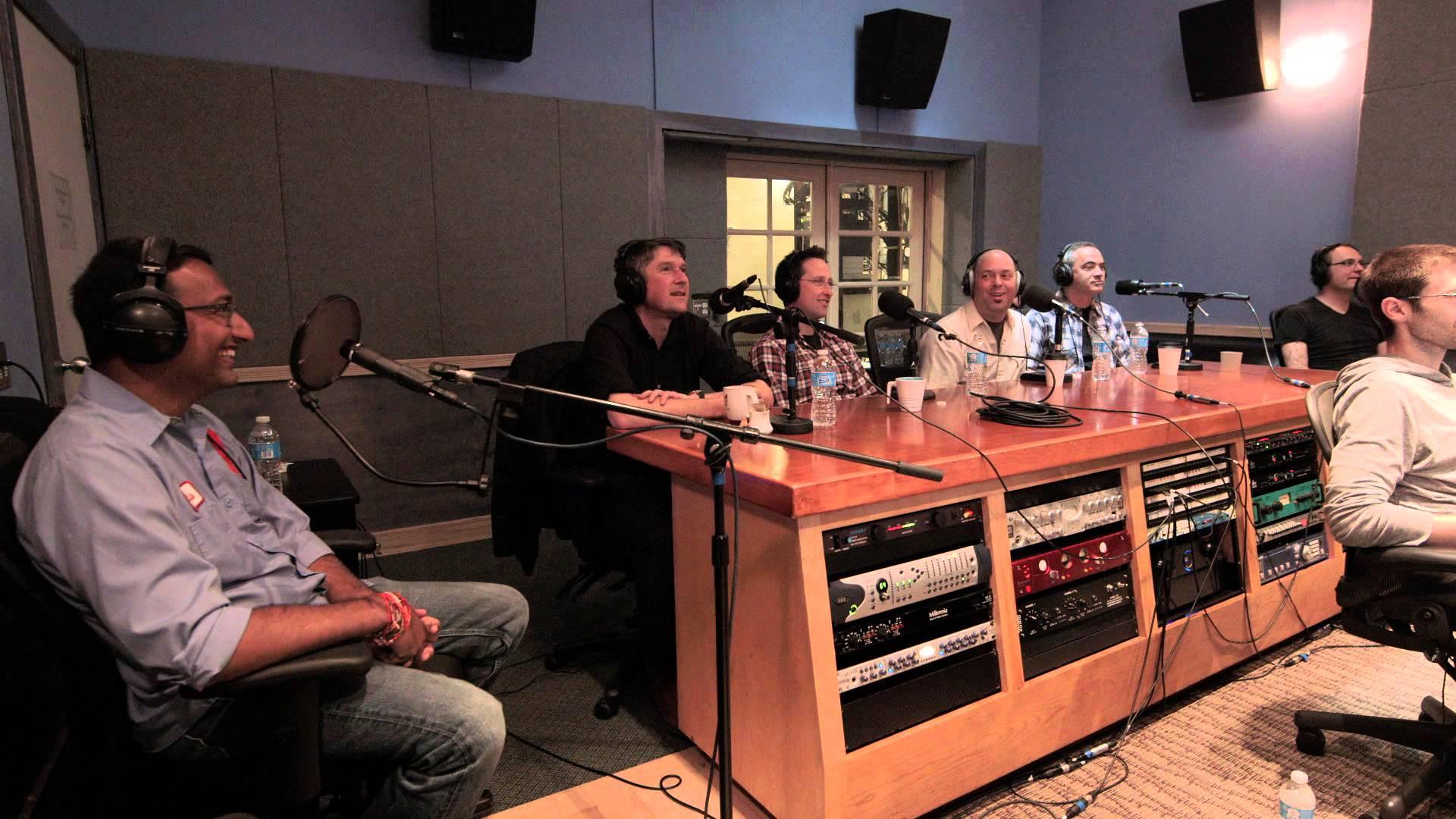 Going by the reception to previous GOL articles and the attention my quick
fan art
from last year received, it sounds like the Linux gaming community is primed and ready for Grim Fandango Remastered's launch on January the 27th. Whilst writing, we also had an article submitted from GOL reader
BTRE
, who had this to say:
BTRE... Double Fine has been good in supporting Linux with all its games and I'm glad that Tim Schafer was able to jump through all the legal hoops to get the ball rolling on the special edition. It's hard to describe just how excited I am as a fan of classic adventure games for a day one Linux release. I'm not the only one, it seems; as covered previously on GOL here (and here! - Cheese), plenty of people are excited for these enhanced ports.

Grim Fandango Remastered comes out on the 27th of this month and I'm ready to fall in love all over again. LucasArts classics running on modern hardware is like a dream come true. The fact that we can get DRM-free versions right away is just icing on the cake for me.
About the game
Something's rotten in the land of the dead, and you're being played for a sucker. Meet Manny Calavera, travel agent at the Department of Death. He sells luxury packages to souls on their four-year journey to eternal rest. But there's trouble in paradise. Help Manny untangle himself from a conspiracy that threatens his very salvation. Again.
Lucasfilm and Double Fine are thrilled to introduce the title to both new platforms and the next generation of Grim Fandango fans. Over 16 years since the game's original release, Tim Schafer's final game from his LucasArts adventure game days is soon to be making its way back to fans sporting both a literal and figurative new coat of paint. With updated graphics, a new live orchestral soundtrack, additional control schemes, developer commentary, and more, players will be able to experience the game with a whole new layer of polish and love, straight from Double Fine and some of the folks who developed the original game. Or they can always flip to the original art and tank controls and party like it's 1998.
If you're interested in learning more about Grim Fandango, check out
our coverage
from last year!
Update
After a mixup with some files, we've gotten access to press resources including some screenshots and concept art for you all to enjoy!
First up, here's a few screenshots which show the game running beyond the original's 640x480 resolution and highlight some of the new lighting effects (keep in mind that they've been compressed and scaled).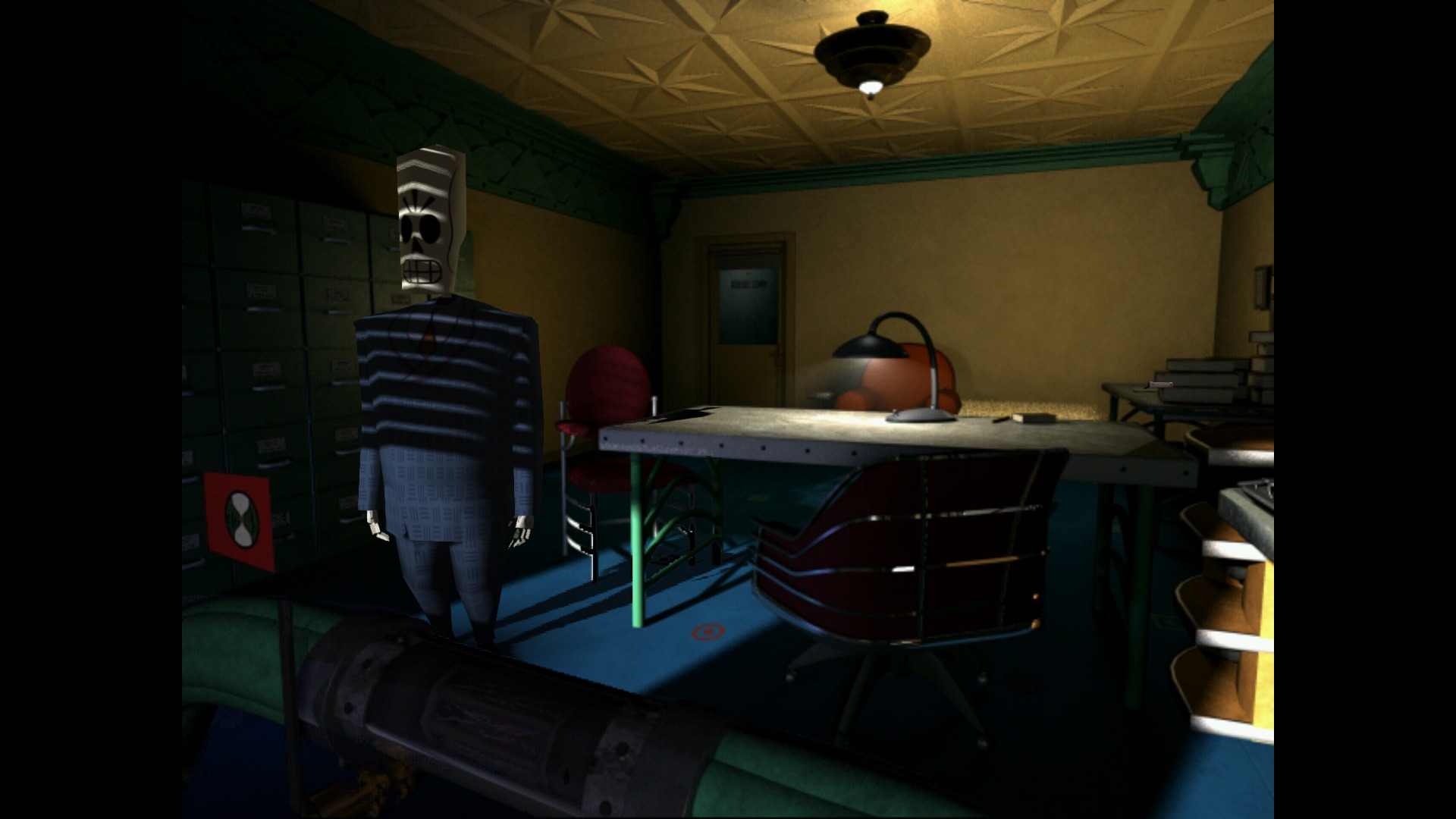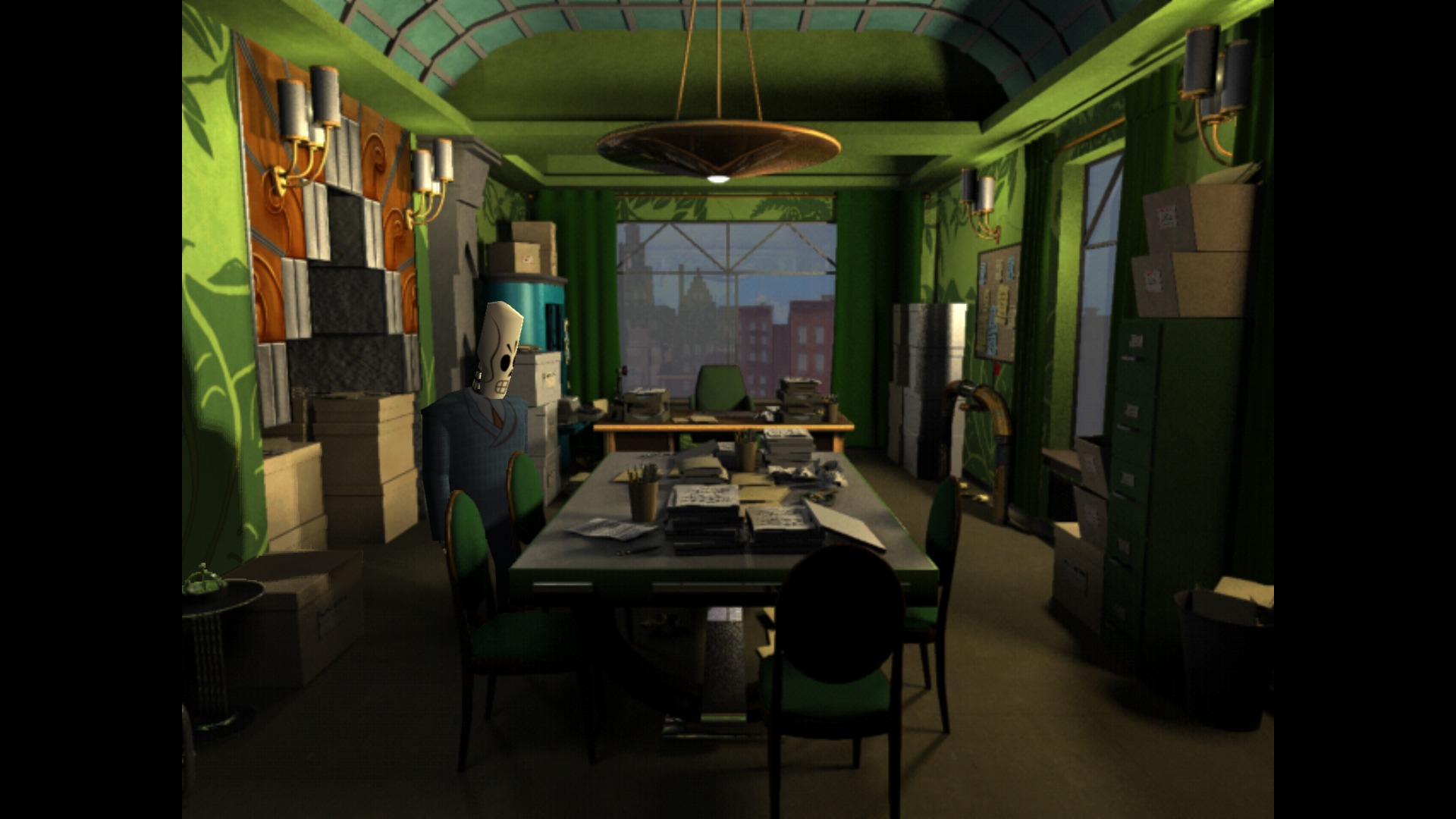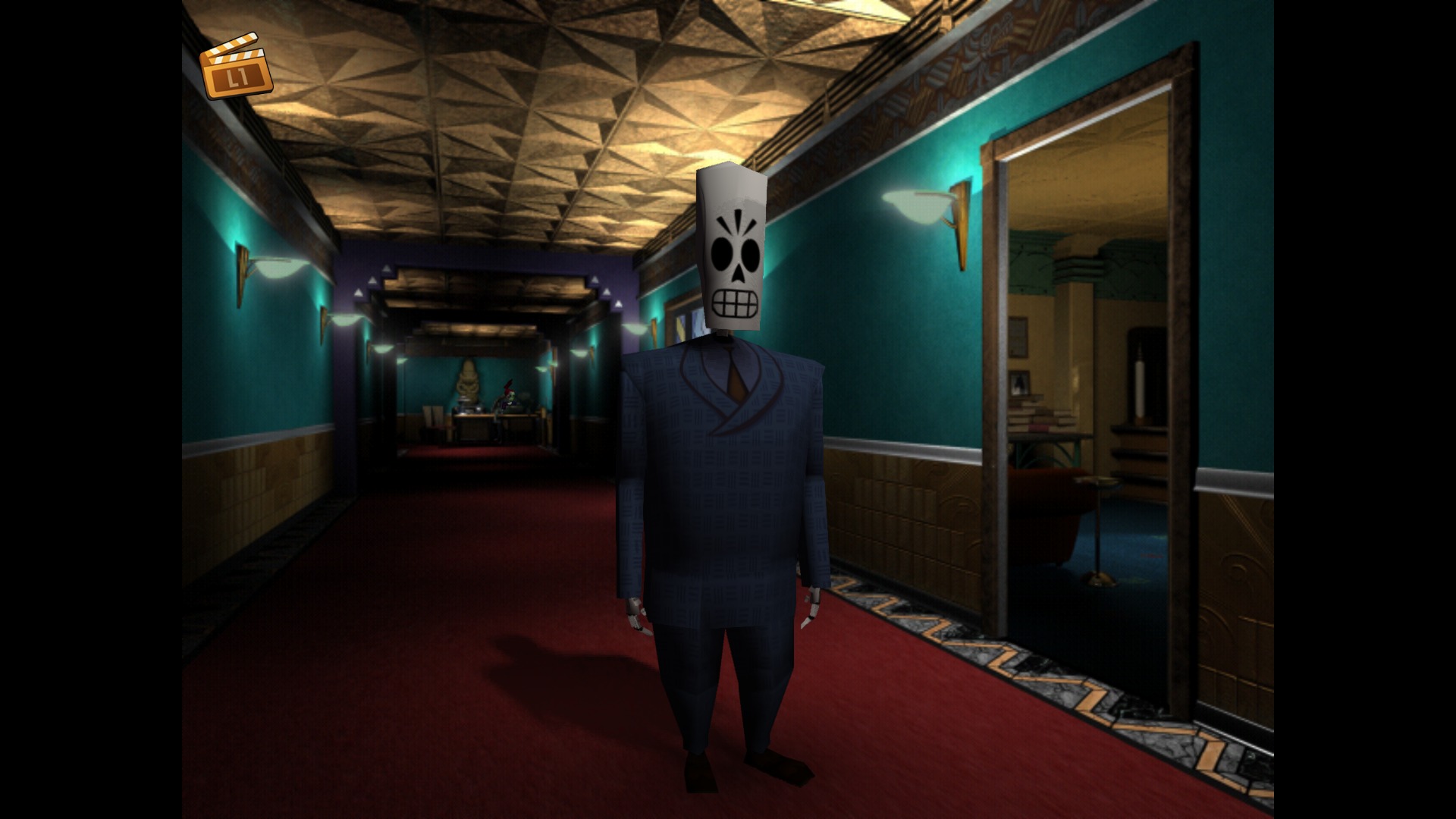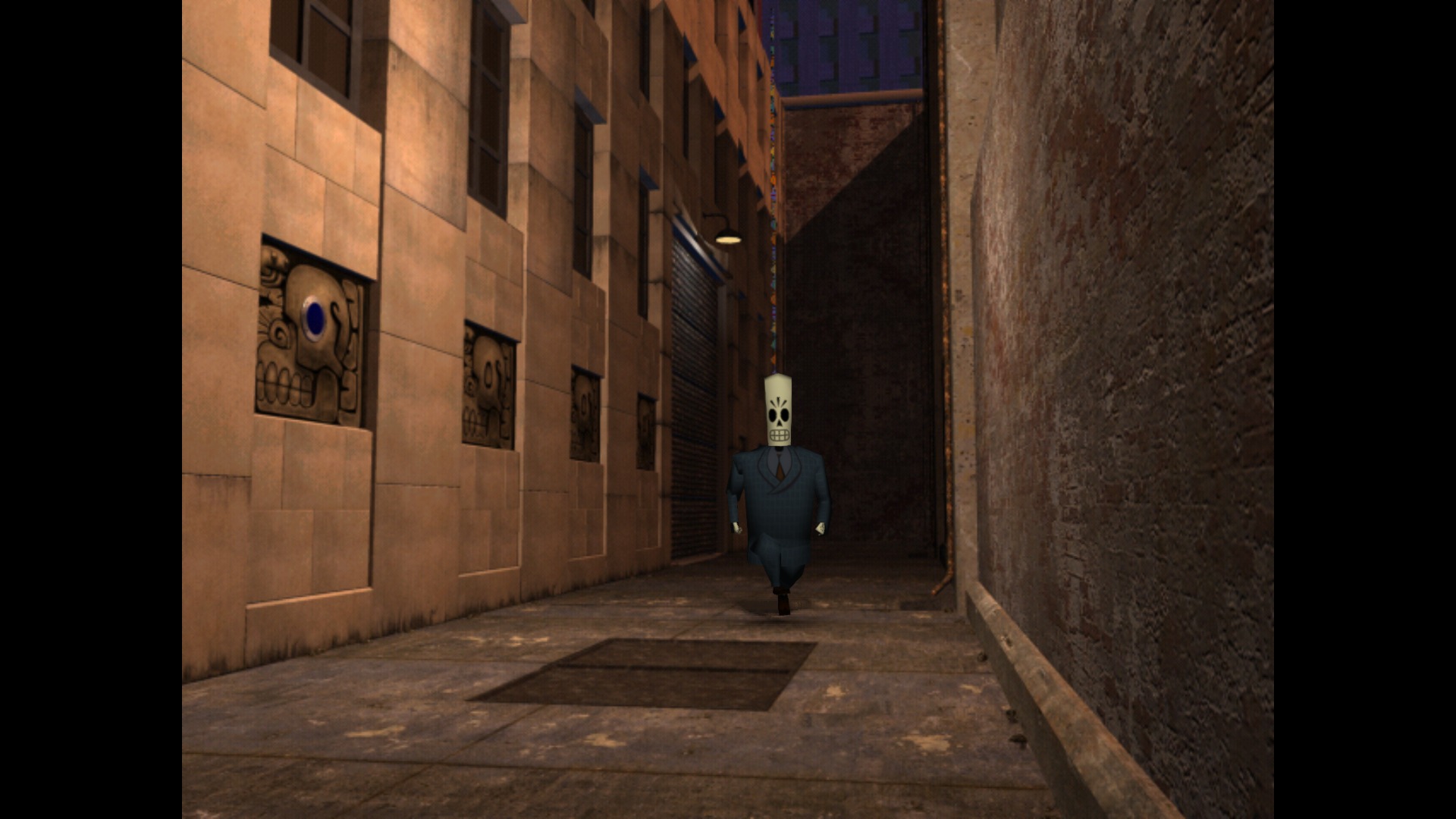 Some lovely Peter Chan concept art: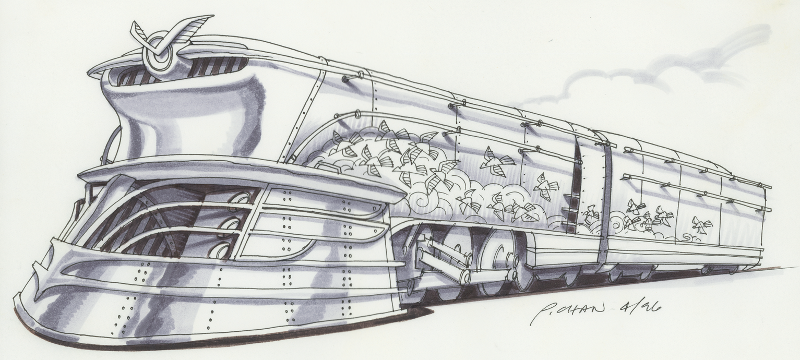 And some neat key art: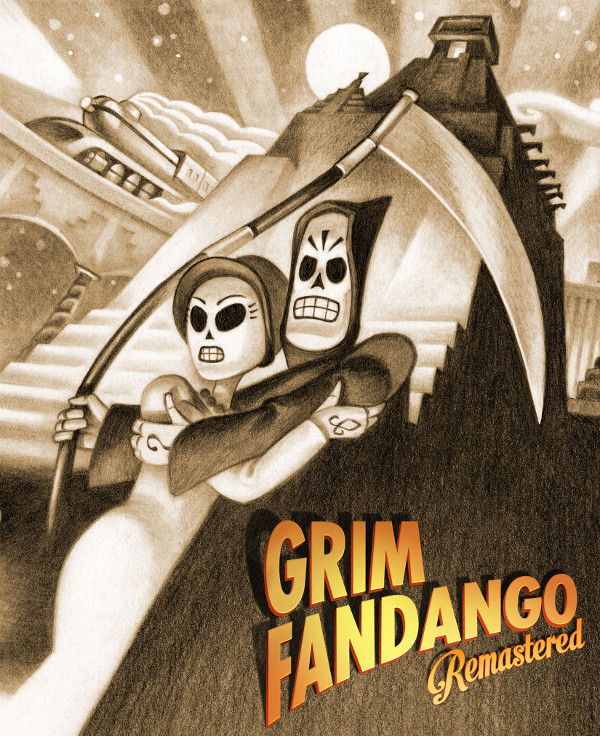 Some you may have missed, popular articles from the last month: