Stellaris is set to have some big changes with the next major update, along with some minor free content added to the Humanoids Species Pack and the Distant Stars Story Pack.
The biggest change coming in Stellaris 2.2 "Le Guin" is a planetary system re-work. There's so many differences they spread out details of it across four different development logs so it's quite hard to parse into an overview for you. See parts one, two, three, four. It really does seem like a massive change, with the old population tile system being removed. I will let them explain it better:
Before I start going into details on the actual rework, I just wanted to briefly talk about the reasons and goals that are behind this massive rework, and why we're removing tiles and building a new system instead of iterating on the existing systems. For me, getting away from the constraints of tiles has been my single most desired long-term goal for the game. It's not that I think the tile system is inherently a bad system - it works well to visualize your pops and buildings and for the early game it works well enough in giving the player some interesting economic management decisions. However, the tile system is also very constrictive, in a way I feel is detrimental to the very core concepts of Stellaris. The hard limitation of one pop and one building per tile, as well as the hard limitation of 25 tiles/pops/buildings to a planet, it severely limits the kind of societies and planets that we can present in the game.
Honestly, trying to understand everything that's changed has practically fried my brain like an egg. They recently did a livestream to go over the changes which might make it easier to parse than reading four different logs, see below: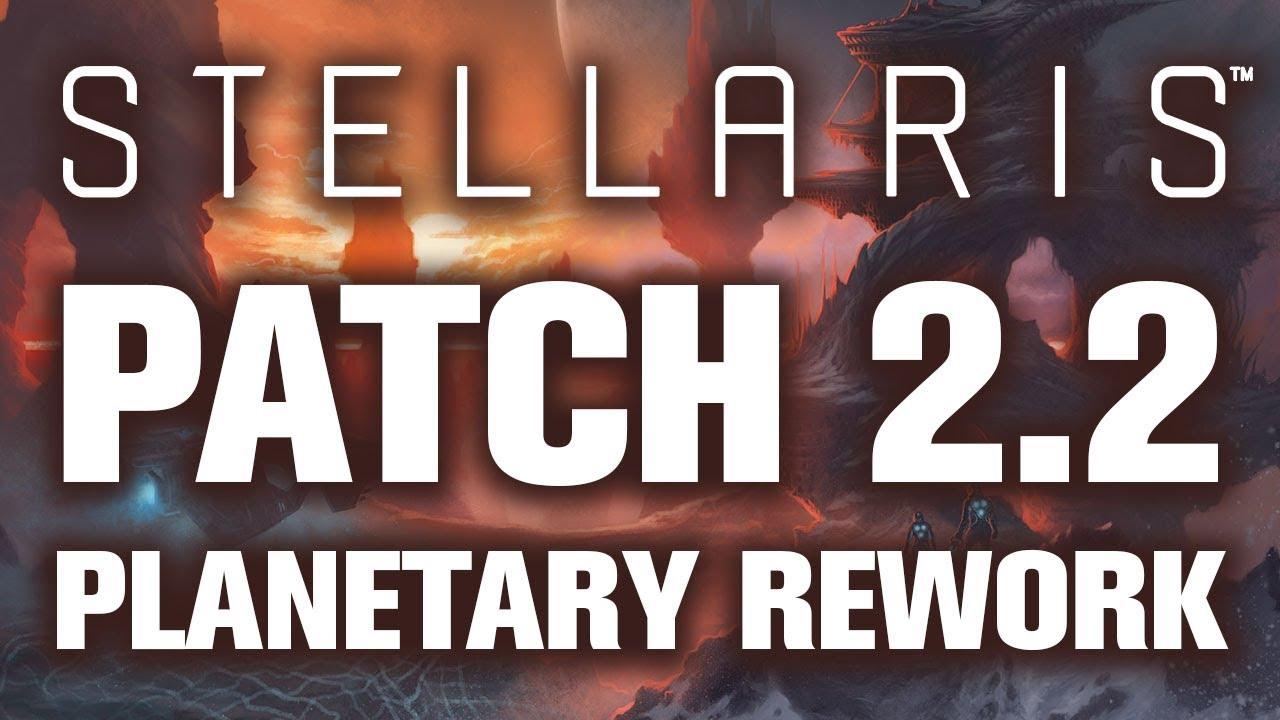 On top of that, the Humanoids Species Pack and Distant Stars Story Pack both got some new free content added in too!
For the Humanoids Species Pack, Paradox worked with community modder Silfae, to add in a load of new customisation options. So you now have more hairstyles, beards, colours and so on to several species so there's even more customisation to be found when picking a race.
For the Distant Stars Story Pack, they adjusted several key anomalies and events to fully flesh them out, especially those relating to the L-Cluster.
If you wish to pick up Stellaris, the best place right now is Steam directly as they're having a Paradox Publisher weekend sale.