The Underground King [
Kickstarter
] was one of the last games submitted to Steam Greenlight before being quickly Greenlit by Valve. The promising mix of racing strategy and RPG mechanics is currently on Kickstarter, complete with Linux support.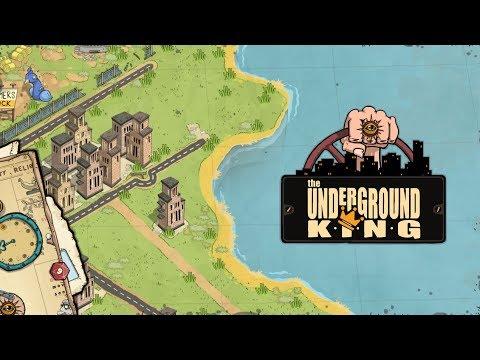 Reading their
update post on Kickstarter
filled me with joy. To see them be one of the last entries into Greenlight to get picked up by well known reviewer Jim Sterling, to then quickly get the Greenlight from Valve. I can only imagine how great that felt!
They actually have a demo available to try right now on
their itch.io page
, which has a Linux build already. Sadly though, the demo doesn't really work for me. The 64bit build gives off a 'Segmentation fault', while the 32bit build runs and then just seems to freeze on the first screen. I've let the developers know about the issues I had, hopefully I can get a working demo to try it out as it looks and sounds fun.
Features
Strategic management of drivers, cars and equipment.
Diverse assortment of random events to keep things fresh!
Procedurally generated content. Each play is unique!
Different types of races with unique rules and diverse locations.
They have €2,557 pledged of their €15,000 goal, with 23 days left they could easily get funded. It's a very promising title, with Linux supported built and tested early on it's certainly worth of our attention. The good news is that if they don't hit the Kickstarter goal, they will continue on, but with a smaller scope for the game.
They are hoping to release it across all major stores, so Steam, GOG, Humble, itch.io and more.
Some you may have missed, popular articles from the last month: