Dota 2 [Official Site, Steam], the free MOBA from Valve has been updated with The Underhollow, a Battle Royale-like mode that's exclusive for Battle Pass owners. It's so good, it should be in the game.
This new mode pits eight teams of three, to be the last team standing in a fight for cheese. You can bring two friends or you can queue up to be matched up with strangers. Even while playing it with people I didn't know, it was an interesting experience.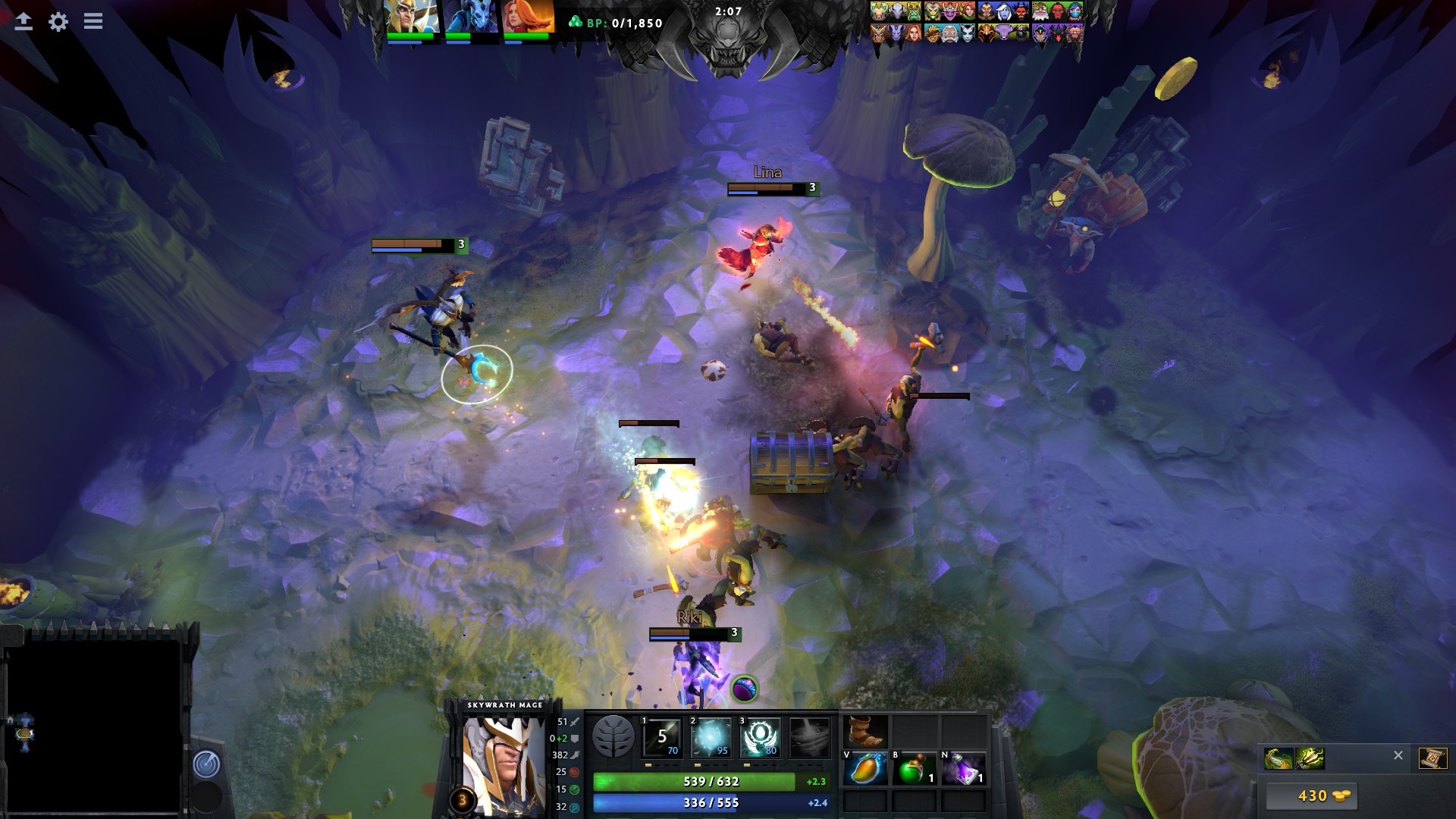 It's a surprisingly frantic mode, being a mix between a dungeon crawler and a Battle Royale. The map is unexplored, so you've no idea what enemies will be awaiting you in each room. As you move around, you will battle various different types ofAI enemies, once defeated you will be gifted a chest full of gold, items and so on. Eventually, you will come across other teams and so the battle becomes a lot more full-on and more Dota-like. You can revive your fallen comrades, as long as one of you is left alive. Once all players in a team are down, you're completely out.
As you progress, the play area does get smaller (much like a BR game) as the rooms begin to collapse, which can leave you in an awkward position. A game I had earlier forced us back into a room with a team that had already kicked our butt once, but now yet another enemy team had wandered into the same room due to the shrinking play area and naturally—I died first, at least I wasn't as stupid as my team who decided to stay in the collapsing rooms and die from that, at least I tried to make a break for it…
I've had so much fun with it, I really do hope Valve continue to tweak it and bring it back for everyone in some way. It gives Dota 2 a whole new flavour and it's way more fun than I thought it would be.
To access it, you need the The International 2018 Battle Pass, which can be purchased at the lowest tier for £6.99/$9.99.
Some you may have missed, popular articles from the last month: