I'm a little sad to see this, the unique multiplayer survival game One Hour One Life [Official Site, Steam Link] where you're born into the world as a baby to a random parent is only going to support Windows on Steam despite having a Linux build.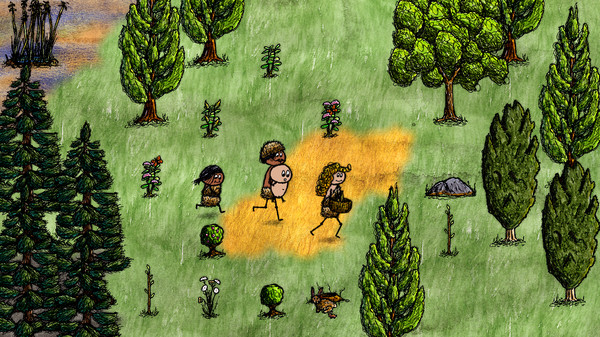 When going over my inbox this morning I spotted an email from the developer, to give access to those who purchased it directly a copy on Steam. Excited, since I personally purchased it, I went ahead and redeemed it. Sadly, it turns out they're not putting the Linux build on Steam. Writing about it in a Steam announcement, the developer said this:
One thing I should warn you all about is that the Steam release will be Windows-only for the time being. The build process is complicated enough, and the Mac platform is finicky enough, that I've decided not to tackle it for now. Come to think of it, the old Mac that I build the game on probably can't even run Steam, so I'd have no way to test it. And sadly, Linux on Steam is even less of a priority. In my experience, Mac and Linux users make up only a tiny sliver of the Steam audience anyway. The Mac and Linux builds will continue being updated off-Steam as usual, however (and anyone who buys the game on Steam will be able to access them). Hey, I'm typing this update message from Linux right now, so I'm a true believer, but I don't even have Steam installed on here.
Thankfully, it's not the end of the world since they're continuing to update it as it always has been with copies purchased directly. Still, it's sad when things like this happen as personally I do much prefer to keep the majority of my games installed and updated it one single place just to make things a lot easier. It's also difficult to keep track of directly purchased games when there's just so many of them now.
The thing is, while it's not a massive game, this repeating issue of Linux gamers making up only a "tiny silver" of the Steam audience is an issue that will continue if developers don't get their Linux builds available on Steam. Although, with Steam Play it's obviously not as big an issue as it once was.
Here's something interesting too, the official Linux native version has a pretty outdated build of SDL. So for those like me, with two monitors, the starting experience with the native version really isn't great. It starts in fullscreen, spread across both monitors with it displayed in the middle cutting directly through the game. However, when run through Valve's Steam Play, the experience is actually massively better. Correct screen, correct resolution and everything works. So in this case, I'm actually getting a better experience with the Windows build through Steam Play thanks to Valve.
Some you may have missed, popular articles from the last month: