The Universim, a hybrid of a god game and a city builder launched into Early Access recently, although it was missing a file for Linux users which has been fixed. You could get it to run yourself with a manual fix, but an official fix is welcome.
After testing it once again myself, completely purging the game I can confirm the Linux issue with it crashing during loading is indeed fixed. There were a few other major issues which have also been fixed, like the game not saving or loading properly in some situations, your people freezing when a Fishing Hut was placed, your people standing still and doing nothing and a bunch of other high-priority items.
The main thing I'm not currently sold on, is requiring a building to save the game. It's a gimmick, but it doesn't really feel like it fits in well with the game. If they do intend to keep it, they need to work on the immense stuttering when opening the building to save the game.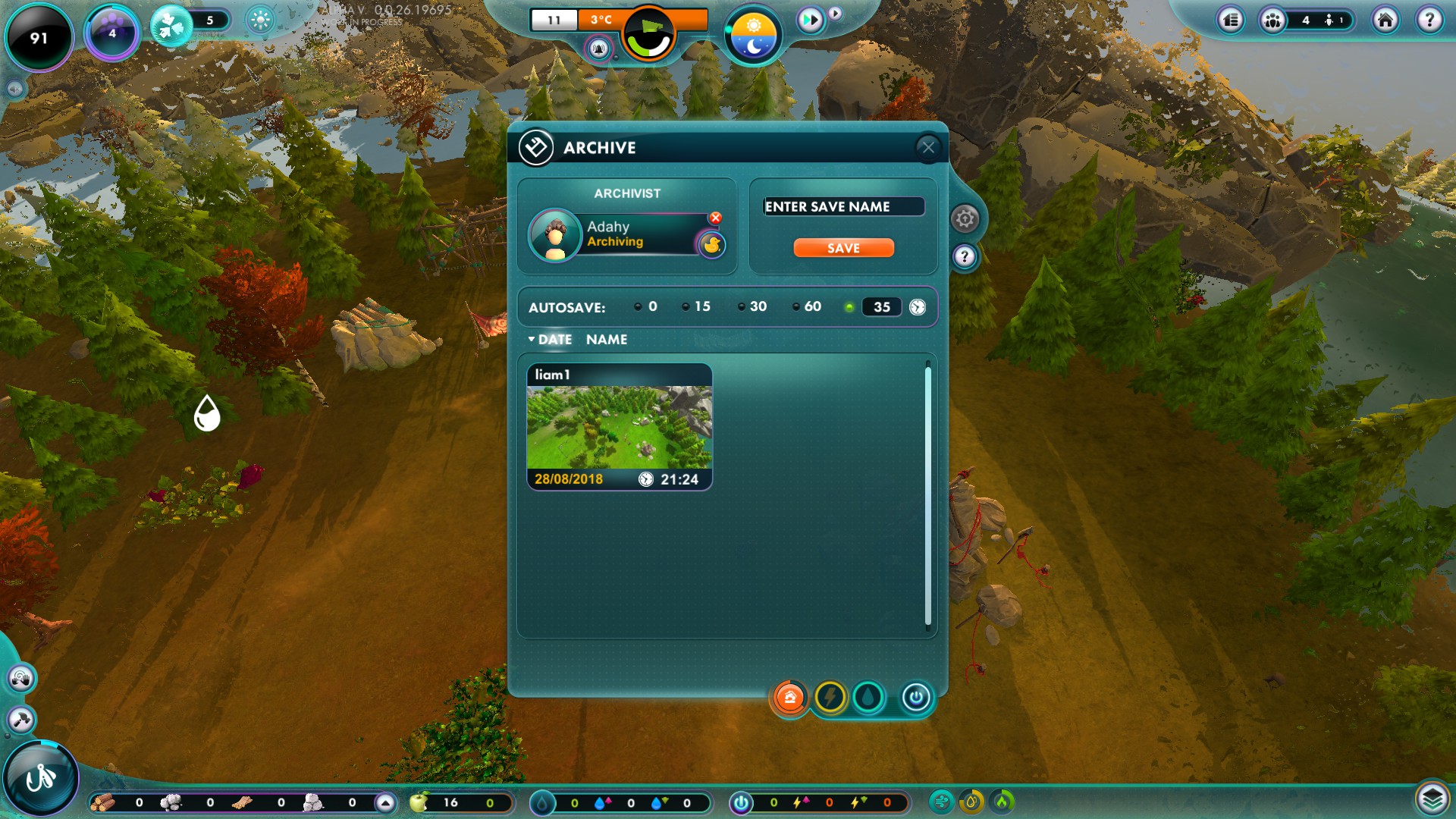 Honestly, I would much prefer a normal save menu.
There's a lot that needs to be better explained, like when you build the Engineers building which requires water, it tells you it needs water pumps but it doesn't even give a hint as to where to find them. Directing you to the place on the research board, when you don't currently have what a building needs would be an improvement.
There's tons of other things that need improvements as well, like the building priority system. You select an unfinished building, hit the prioritize button and seemingly nothing at all happens. Is it now a priority? What happened to the previous one I set? The game doesn't currently give you enough feedback for lots of things like that.
It's also somewhat amusing when you name baby nuggets, watch them grow up and—oh.
Jokes aside about the naming of my nuggets, the idea of not being in direct control of them seems to work quite nicely so far. When people become a family, they build themselves a house and then start having their own family.
The Universim does have a lot that I do appreciate about it. It's not always the big things, at one point a young nugget walked off into the woods and got lost so the parents prayed for me to find him. So find him I did, and he just so happened to be trapped by some hungry wolves. I took him back using my godly power and dropped him into town! In hindsight I probably shouldn't have dropped him from such a height as he seemed to be dead…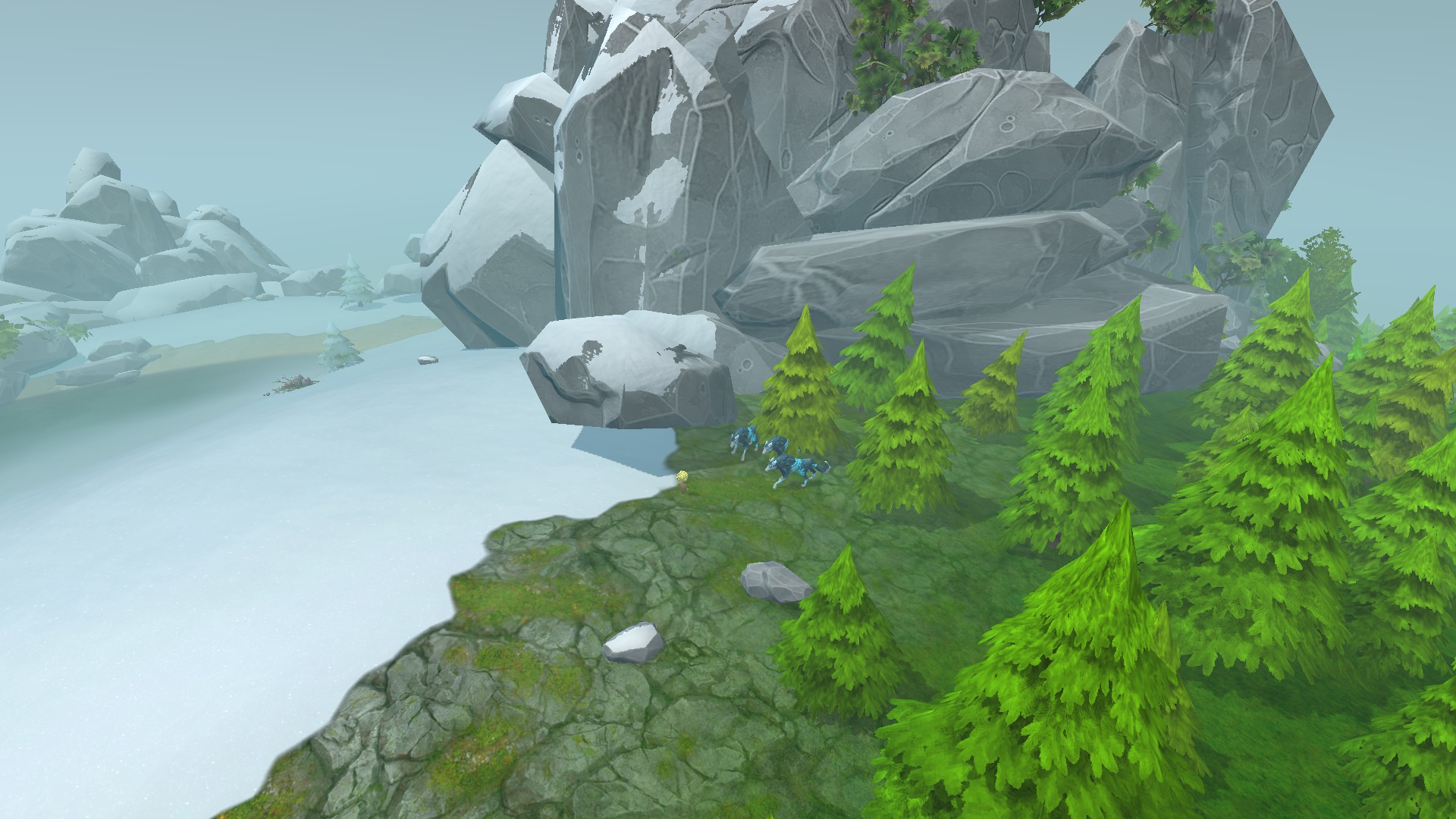 The interface is simply lovely, the idea of building on a proper planet complete with a day and night cycle that you can actually see as you scroll around is at times quite breathtaking: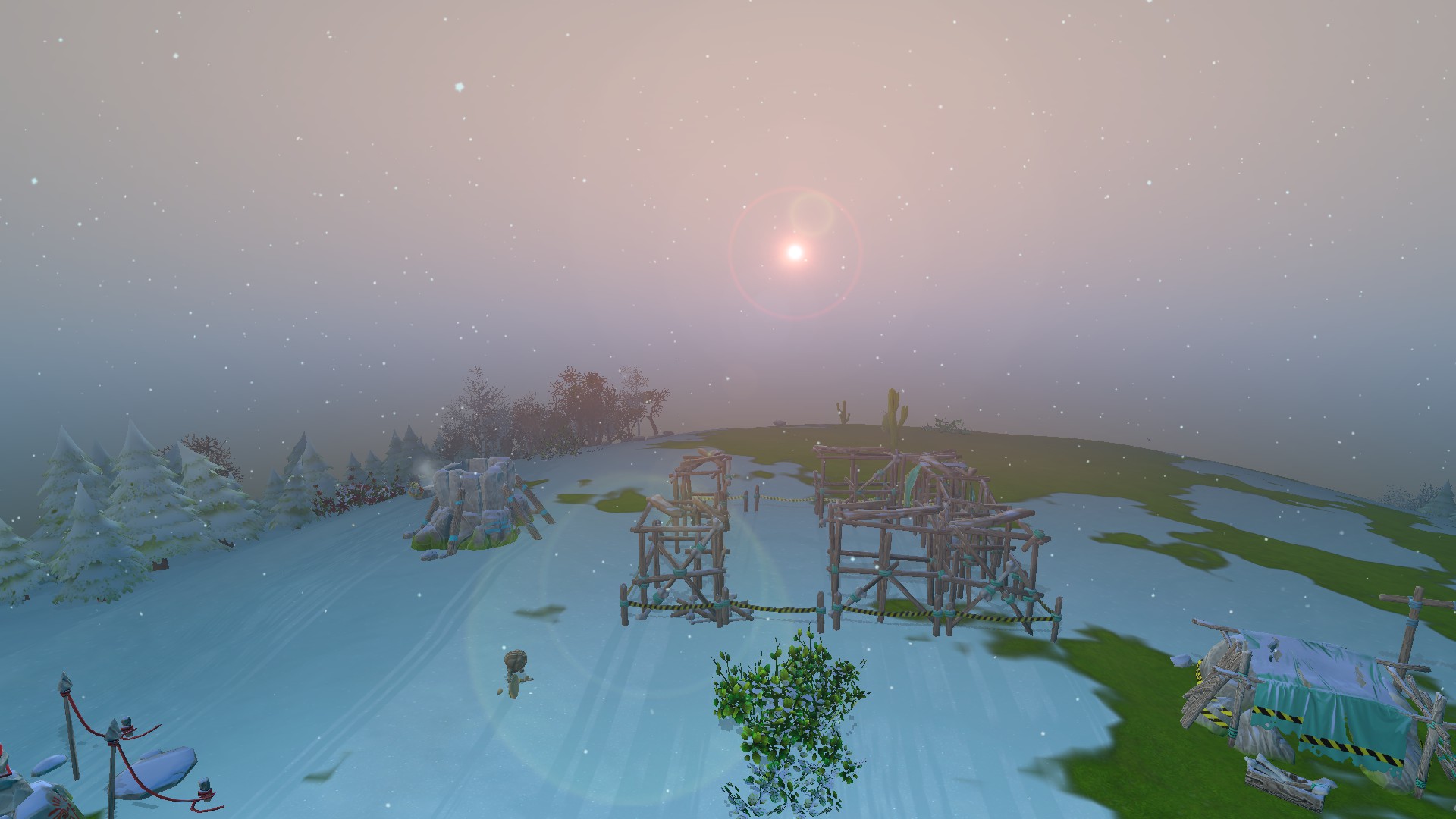 They have a good idea and some good visuals, they just need to work on making the gameplay more balanced and interesting especially for new players and for the early part of the game. This is what Early Access is for though, so they can get feedback on what they need to improve on. It's definitely going to be an interesting game to watch it grow. I do like what I see for sure and I supported them quite early-on so it's good to see it finally hit Steam.
Find it on Humble Store and Steam. Still no Linux build on GOG yet.
Some you may have missed, popular articles from the last month: