While this might not be specific to Linux gaming, it's still something interesting I've wanted to talk about. Metro Exodus from 4A Games and Deep Silver has jumped ship from Steam to the Epic Store.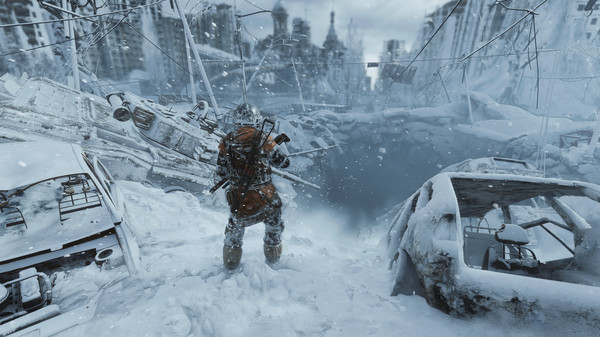 I waited for the situation to become clear before saying anything on this, as it got a little…ugly.
Last night, the team behind Metro Exodus announced the change saying that "the digital PC version of Metro Exodus will now be available to purchase solely through EpicGames.com". In their official announcement, nothing about it being a timed exclusive was mentioned and so a lot of people were left quite unhappy.
This led Valve, to actually put out a statement on the Steam store page, which reads:
Notice: Sales of Metro Exodus have been discontinued on Steam due to a publisher decision to make the game exclusive to another PC store.

The developer and publisher have assured us that all prior sales of the game on Steam will be fulfilled on Steam, and Steam owners will be able to access the game and any future updates or DLC through Steam.

We think the decision to remove the game is unfair to Steam customers, especially after a long pre-sale period. We apologize to Steam customers that were expecting it to be available for sale through the February 15th release date, but we were only recently informed of the decision and given limited time to let everyone know.
Soon after this, the Metro team put up an announcement on Steam where it does actually mention that Metro Exodus will come back to Steam "after 14th February 2020". To do this so close to release, feels really off.
I've seen a lot of arguments both for and against the Epic Store across the net, with wildly varying opinions on each side of the argument. For gamers, competition between stores can be a really good and helpful thing and we all know Steam could do with a little competition. Valve have dragged their heels on so many things over the years, I firmly hope this is a good kick up their backside to do better.
However, the way Epic is going about it leaves a really bad taste in my mouth. I don't think forcing and annoying people into using another launcher is a good way to go, at all. Rather than compete on customer service, value for money, features and so on Epic are forcing people to look at them. For developers, the short-term gain might be good but do they really, honestly, expect the free to play Fortnite audience which is Epic's bread and butter to translate into sales for AAA games? I've become a lot more sceptical of this recently and I think it's largely the reason Epic is throwing money around to try and force a change.
As Epic Games continue throwing money at developers and publishers, I expect things to get even uglier as the year goes on. For us, it's not a good thing, as time and time again Epic Games have shown how little they care about Linux (we're not even on the damn roadmap) and that's sad as we will be the ones losing out.
For Valve, the more they lose like this the quicker they will need to react. I'm going to end up sounding like a broken record here, but they need to seriously get back into their own IP. Half-Life, Left 4 Dead, Portal and so on. Especially after Artifact basically failed them, although they again said they're "Still in it for the long haul" in the most recent update to it.
Not just that, reducing their cut from developers may be inevitable too, it would certainly show they understand the market is changing considering how many developers feel Steam's 30% cut isn't worth it. The most recent "GDC State of the Industry report" showed that only six percent of developers thought Valve were doing enough for it. I don't think Valve need to match Epic on the cut either given how popular Steam already is, even a 5% reduction could be massive for smaller developers.
Linux gamers might think differently on that point though, since Valve help to fund various open source projects and that would likely reduce their ability or enthusiasm to do so. We're not a big enough audience for them to put more of their eggs in our basket—yet.
No matter what happens, I can't imagine Valve just rolling over and allowing Epic to set up shop on their lawn. I'm very curious to see what they have up their sleeves. A competitive Steam is good for everyone!
At least by the time Metro Exodus comes back to Steam, we will see if they made any sort of decision on Linux support (as they currently won't say—likely a no). If not, that's a long time for Steam Play to mature for those who use it.
Some you may have missed, popular articles from the last month: