If there's one thing Warhammer 40,000: Gladius felt like it needed, was more variety and this pack delivers exactly that.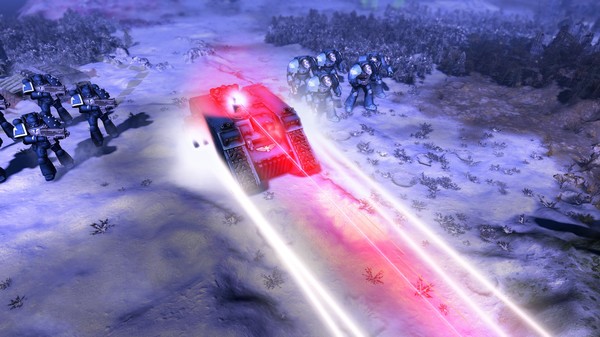 Released last week, it came along with another free update to the base game which sorts out some balance issues, further improves the behaviour of the AI and fixes a couple annoying bugs. It's really good to see all the AI improvements coming in, as it is showing and the game is a lot better than the initial release.
As for the DLC, it includes five new units onto the battlefield, one for each faction along with another for neutral units on the map:
Flash Gitz (Orks) - a versatile ranged infantry unit.
Immortals (Necrons) - a medium-range armoured infantry unit.
Land Raider (Space Marines) - a massively armoured transport unit.
Neophyte Hybrids (Neutral) - a ranged infantry unit specialized in ambushes.
Tempestus Scions (Astra Militarum) - an elite shock infantry unit.
Is the DLC worth picking up? Well, that depends on how much you liked the base game. The units are interesting and the price isn't too bad for what it offers.
Find Warhammer 40,000: Gladius - Relics of War along with the DLC on GOG, Humble Store and Steam.
Some you may have missed, popular articles from the last month: