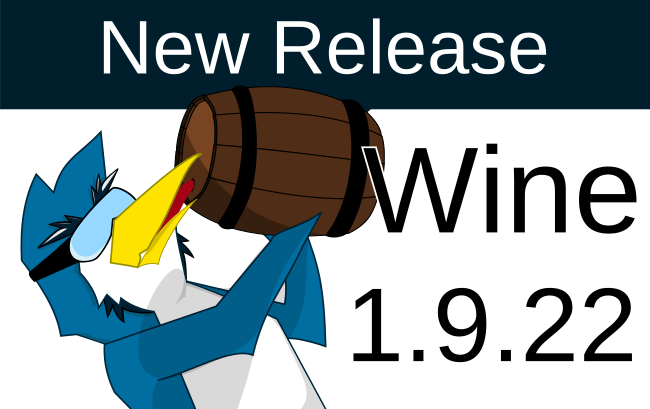 The
Wine
team released yesterday another development release of their software. Version 1.9.22 has many small changes including 25 bugfixes.
The few most interesting features introduced in this
release
:
macOS clipboard support adapted to the new design.
Initial implementation of bitmap rendering in Direct2D.
More WebServices implementation.
A few more steps towards HID support.
Various bug fixes.
To learn more about this release please visit this
announcement
.
The source code for this release is available here:
http://dl.winehq.org/wine/source/1.9
/wine-1.9.22.tar.bz2
http://mirrors.ibiblio.org/wine/source/1.9
/wine-1.9.22.tar.bz2
To get the most recent changes, a
git
repository is a good starting point.
Binary packages should be available for a
download
as soon as the build process is finished.