Virtual Programming are again delivering on their promises of better performance.
The Witcher 2
has kicked off another round of beta versions and it comes with AMD related fixes too.
Changelog
-Workaround for AMD Catalyst's broken ARB_texture_storage support. We detect Catalyst and disable this extension, for now. AMD have told us that this will be fixed in their next driver release.
-Change to memory management - a much smaller "reserve" section is used, and our heap manager now uses regular mmap() allocations. Limited inhouse testing seems to suggest this is more performant and better with large texture loads.
A small changelog, but the difference is noteworthy. For one thing AMD actually had broken something in their more recent Catalyst drivers on Linux, so VP have worked around the problem. I want to hear all AMD owners cheer now they can play it on newer drivers.
The second change while it may seem small has actually given me around a ~10FPS boost in all tested settings. The Witcher 2 is now perfectly playable on high settings on 1280x720 on an Nvidia 560ti. That's an immense performance difference from the first released version, and we should seriously give credit where it is due here.
See
my previous article on the last version here
, where you can see at MED 1280x720 I was getting around
40.7FPS
fluctuating mostly downwards. Now see where it's at for me on HIGH: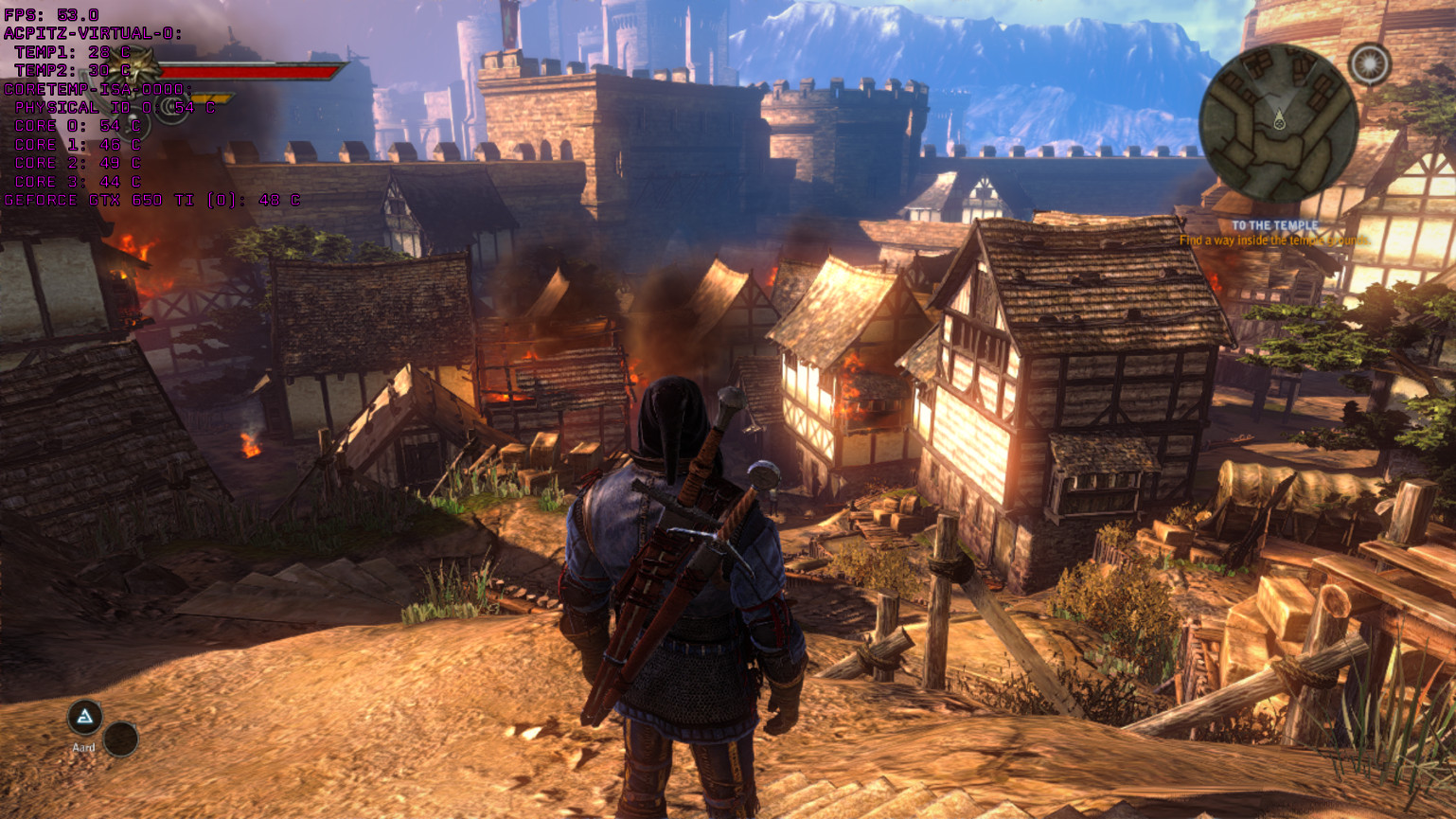 53FPS on 1280x720
.
I am looking forward to more beta goodness to bring on the performance crown.
Remember to report any issues that you have
on the github here
.