Sad news again (sorry). Apparently The Witcher 3 was never actually planned for Linux which makes things a bit odd.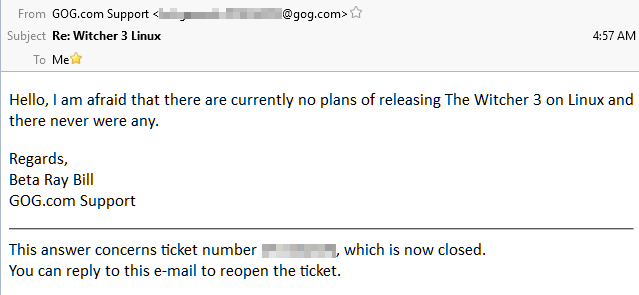 Source
Hmmm, "never were any" huh. Let's have a recap shall we.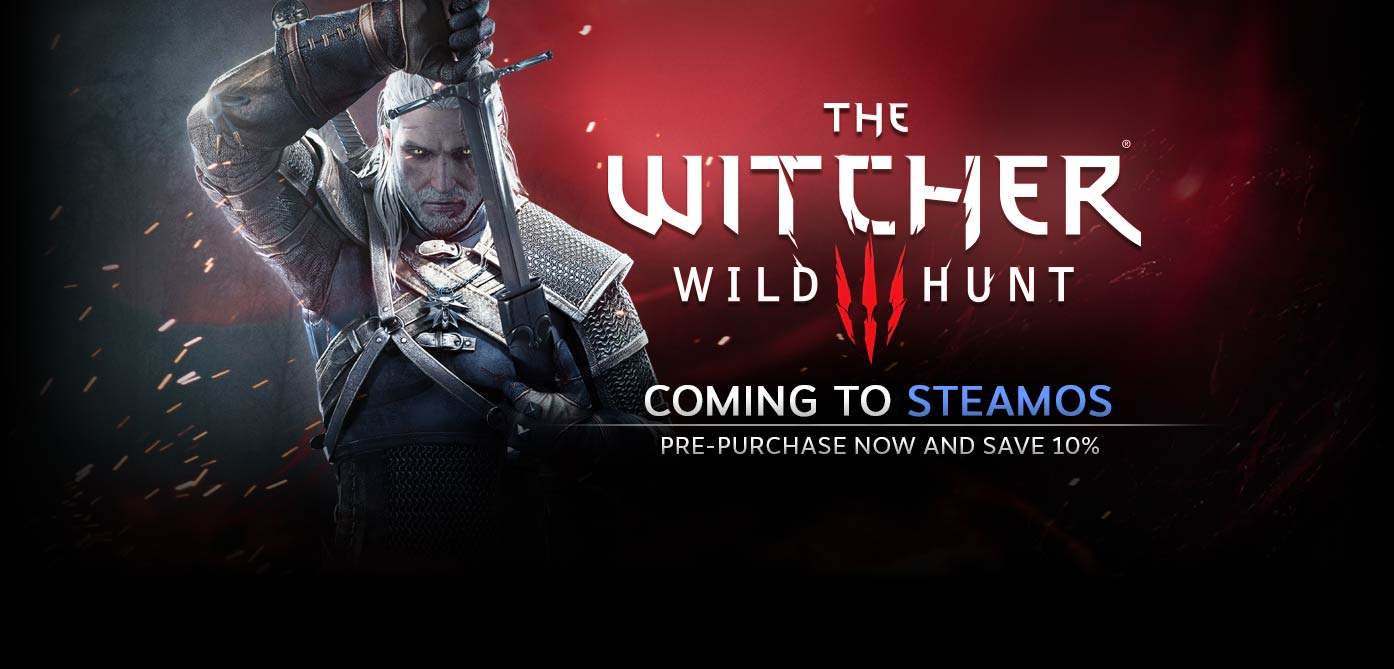 The Witcher 3 was originally confirmed by a big front-page "
coming to SteamOS
" banner on Steam. This was up for a while, but it got pulled down and no announcement was ever made by Valve or the game developer about it. Everyone went silent on it.
Much later the game was again featured in
Steam's big SteamOS sale
. At this time I did note it was the only game not to specifically state it on the Steam store page, when all the others confirmed it somehow.
I reached out to both GOG and CD PROJEKT RED each time these happened, and I never got a reply.
I have now personally reached out to GOG for answers, although they never replied to me specifically before. Slightly annoying, as they have replied to a few other random people through emails when asking about it, but never to me directly. I am hoping they are now willing to get it properly cleared up.
This whole situation has been one odd thing after another.
What I imagine, is that it was planned, but was later dropped due to unforeseen issues. The problem here, is as always, the lack of communication. Neither party will want to blame the other, as it will sour business relations. It's likely both Valve and CDPR are at fault for it in some way or another.
The problem here is how utterly incompetent are they (either or both of them) to have it featured twice like this? Especially since the second time was specifically a
sale
to get people to buy it to play it on SteamOS directly.
The whole thing bloody
stinks
. I don't like
speaking
writing like this, but that's my honest opinion on the matter.
Some you may have missed, popular articles from the last month: