News coming in from the Western Front, Blackmill Games and M2H have released a big free expansion to their First World War shooter Verdun. It's quite a big one too, they haven't been focused solely on their other FPS game Tannenberg which is nice to see!
There's a lot to go over, but here's some highlights of what's new:
A new map: St. Mihiel.
A new squad: Tirailleurs Sénégalais.
New weapons: machetes, Mle 1907 rifles, OF1 and petard grenades.
New game mode: Frontlines 64, a 64-player mode with support for bots so there's always action.
A lot more including: Map voting, removal of jump-shooting, gameplay tweaks and so on.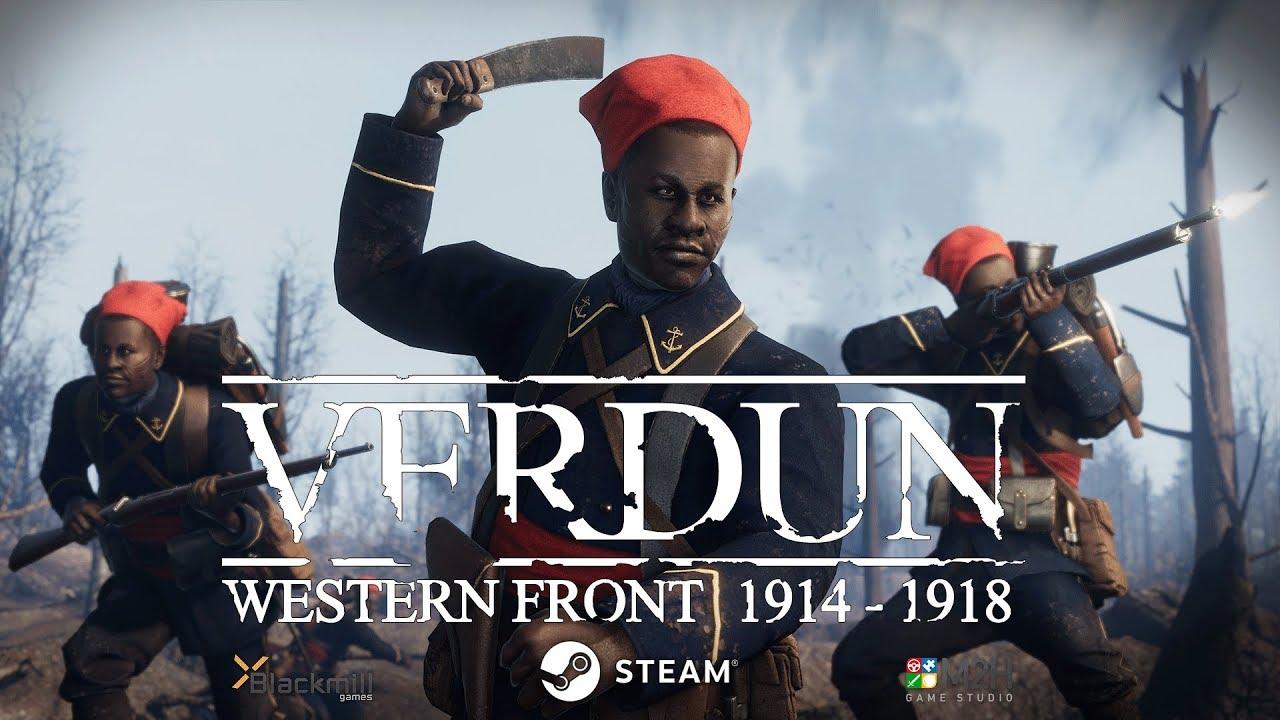 On top of that, much like their other game Tannenberg, Verdun is also getting a revamped user interface which you can test right now by opting into the open beta on Steam.
The new UI in testing actually looks quite nice I must admit. Compared to the original UI, it's far less cluttered and confusing which was a major reason I didn't play it.
With the refreshed UI available (which works with the existing build, it's just a change to the UI) I could happily put a lot more time into it. If Verdun has taught me anything though, it's that I would be truly useless in a real war.
I have to say, the 64 player mode is quite interesting. It's frantic, full of roaring explosions and loud gunfire with people scrambling for cover everywhere. They did a fantastic job on the atmosphere overall.
Sadly, the game still struggles quite a bit. On my pretty powerful hardware, smoke effects with "High" settings dropped it hard from around 60FPS to 30FPS. It remains mostly smooth, but some of the larger drops are quite noticeable. Hopefully since they support it well, they can continue to optimise it.
After this update, it did turn all my audio down to zero which was initially a little confusing, so if you have no sound do double check your settings.
You can grab it from Humble Store and Steam.