For those of you with a creative side that fancy building a theme park, Parkitect is a good option. It's currently in Early Access and progress is great.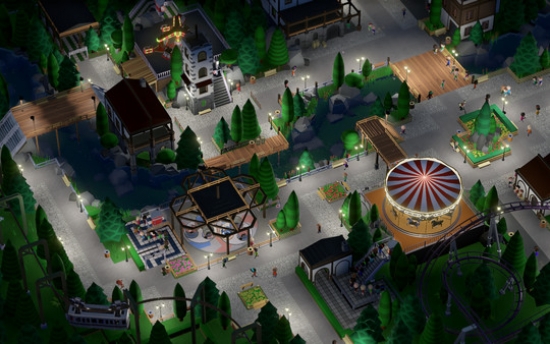 Beta 12 was recently released, which includes a big overhaul to the audio systems in the game. It now has stereo sound, crowd sounds, a music volume slider to ride settings along with fixing a bunch of issues with the audio in the game.
Additionally, there's some new path styles along with custom colour support for some normal types of paths. A bunch of new building pieces have been added including: spires, dormers, windows, door, clocks and stepped walls.
To make the game look even more awesome at night, lights have been added to the Power Surge, Top Scan, Plane Carousel, Gyro Drop Tower, Star Shape rides. There's improved performance, a reduction in the RAM use, improved TV images and a bunch of bugs were fixed too.
They put out another development log only recently too, which shows that the terrain generation system is getting a small but nice update. It will in a future Beta allow you to pick which types of trees it will plant. It will also give a little colour variation in the trees. Small, but fun.
There's a lot to love about Parkitect, they're onto a winner here I think. Great community involvement, a good Linux version that has seen pretty good support along with game mechanics that are fun to play with.
You can grab it from Humble Store, GOG and Steam.