Open source rocks! A fellow named kozec has created a user mode driver (
based on another
) and a UI for interacting with the Steam Controller.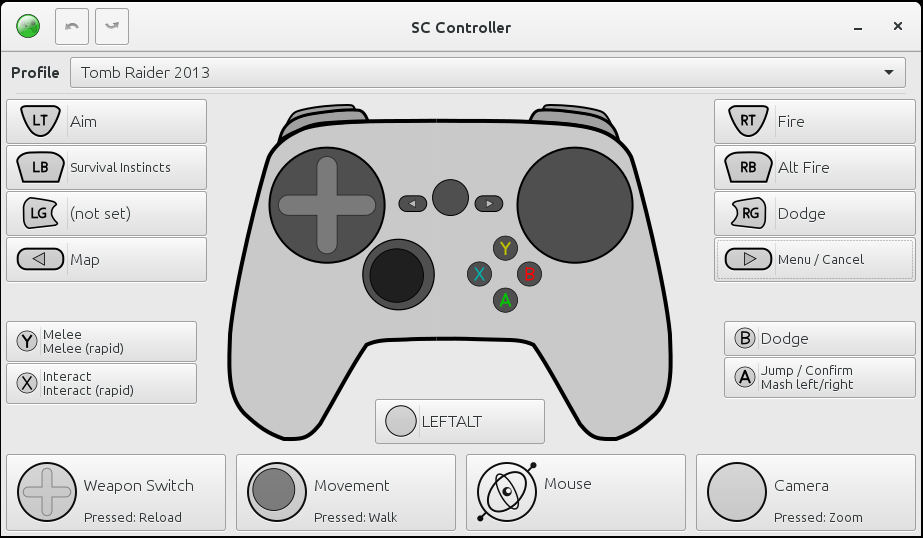 Features
- Allows to setup, configure and use Steam Controller without ever launching Steam
- Supports profiles switchable in GUI or with controller button
- Stick, Pads and Gyroscope input
- Haptic Feedback support
- Macros, rapid fire, modeshift...
- Emulates XBox360 controller, mouse, trackball and keyboard.
That's a seriously impressive list of things not to need Steam to do, so it will certainly please those who don't use Steam, but want to have a go with a Steam Controller.
I've tested this tool out myself and it's seriously awesome. It actually works, and it works rather nicely! Switching profiles works, as does changing what buttons and pads do what.
I tested it out using
Ziggurat from GOG
. Normally, the game will not work with the Steam Controller properly since the game doesn't use Steam. I loaded up the "SC Controller" application, switched profiles to Xbox Controller and it worked fine! It even allowed me to switch to the Xbox Controller with High Precision Camera profile without crashing anything.
What's really great is that it won't interfere with Steam games. If you look at the screenshot above the green icon on the top left corner tells you if the driver is currently being used. If you turn it off, the icon will turn red and allow Steam to use it.
Valve should really hire this guy to speed up uncoupling the Steam Controller from Steam Big Picture.
Check it out on
github here
.
Some you may have missed, popular articles from the last month: