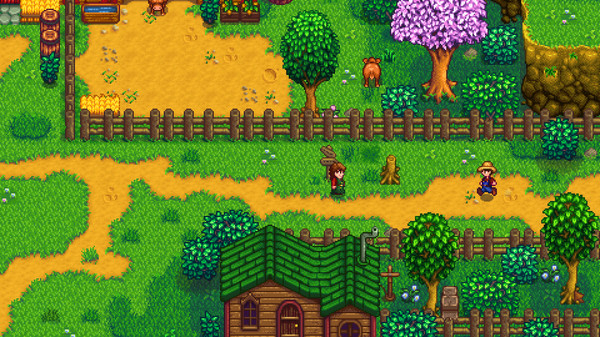 Update: It now seems to be live, I was able to download it and play it.

Sadly, it crashes to the desktop right after the intro for me every time.

Here's the password and link to the support forum:
Want to help test the Mac/Linux version? the steam beta password is: MonoGame2016 ...Plz report any bugs to https://t.co/ybgf6GUyz5

— ConcernedApe (@ConcernedApe) July 25, 2016

Original Article below
The Stardew Valley developer tweeted out a password for a beta, but after discussing it with them on their forum I was able to show them that we can't actually access it yet.

While what I was telling them may not have been entirely correct (SteamDB is confusing), the main point I made was correct. Normal keys are not able to access the beta yet, but beta/developer keys can, as it's not currently set for Linux/Mac as a platform for us.

Hopefully it won't take them long to sort out. I hope even more that it's not too full of issues, as giving a beta less than a week before release is not a long time to polish.

Not to be too snarky, but if they went with Ethan Lee (the Linux/Mac game porter), stuff like this wouldn't have been an issue. I'm still a bit sour they didn't choose him for it as he already had a proof of concept, but oh well. I can't have everything! Imagine if this happened on the release day though, I can imagine a lot of frustrated people.
Some you may have missed, popular articles from the last month: