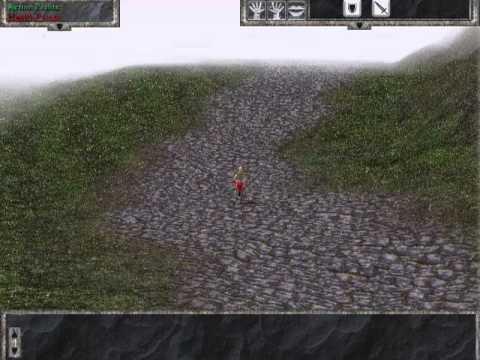 What is This Game?
"This Game!" is a 3D online, multiplayer role-playing game, set in a medieval-fantasy world, with turn-based combat. We avoid calling it an mmorpg because it's different then most online multiplayer games. For one it's build to be easily moded and all the tools that This Game was made with will be  made available. But the most significant difference is that other online game have one or a few powerful servers run by the big companies, private servers (if they appear at all) are run with stolen software and  the big companies often fight and even prosecute people running private servers- but this is not the case with This Game! The server side software will be made available so that anyone who has a internet connection and a computer can host his own server with the maps, models, textures  armors, weapons, monsters and game rules of his own choosing or making.  
Fund to play.
This Game is also a bit different when it comes to money. If the campaign goes well and the goal is reach then This Game will be Free.  Free as free beer, no fees, no micro payments, client, server and editor downloadable for no money at all. If we don't reach the goal (it's quite  lot of money after all) then the client will still be downloadable for free, so will be the editor (so one could still make a single-player module –something like the demo), but the server side software will cost money.
http://igg.me/at/this-game/
Gameplay.
There are no classes  in This Game. Just 3 aspects - magic, wits and combat. Every time a character gains enough experience to gain a level he or she can select one of these aspects. Raising Magic allows one to use more powerful magic items, cast deadlier spells and resist hostile magic. Raising Combat gives more hit points, increases the damage dealt with melee weapons and alows to use heavy equipment. Wits raises the chance to deliver a critical hit and avoid attacks, it also boost ones action points. To make characters more unique there are also Perks. A few chosen at character creation and others can be obtained during the game for example  after finishing a quest.    
Craft.
Crafting is an important part of games these days, in This Game it also plays an important role but unlike in most other games items crafted by players are not the most powerful available item, it's quite the opposite. Because there are no skills devoted to crafting and gathering resources is fairly safe and simple, crafting an item costs next to nothing and that's why home-made items are considered low-quality. If you don't like it this way then there's no problem, changing the stats of items is just a matter of editing some numbers in a text file.   
PvP
This Game is open for player versus player combat and to make things more interesting the winner can take all the items that the loosing player had with him. Of course murdering random people is not an acceptable behavior and it will  have its consequences.  
Player housing.
Because a player can loose all the items in his inventory when killed, it is important to have a place where one can safely store his items. A player can rent a chest, a room in an inn, or even a  whole house.     
System requirements.
This Game will run on Windows, Mac and Linux. 1 GHz CPU, 1 GB of RAM, a OpenGL compatible video card with 256 memory. The game should run on any computer made within the last 5 years. We do use per pixel lights, normal mapping, soft shadows, off-screen buffers and maybe some other 'advanced' techniques  but players will have the ability to turn all these off. We aim to make This Game playable even on 'netbooks' with integrated graphic cards. The demo we made runs at 70-105 FPS on 1.6GHz CPU with 2GB of RAM and a Radeon HD 3800Series  at 1280x1024.  
Things that This Game will not have:
A Cool Name (unless someone is willing to sponsor it)
mounts, pets, henchmen
oversized weapons
explosions of colored lights with every hit or 'skill' use
fountains of blood and gore
Get The Demo: