If you're after a mechanical keyboard that isn't overly expensive, has some good features and not insanely loud, the Corsair STRAFE RGB Mechanical Keyboard with Cherry MX Silent Switches is a damn good bit of kit.
Unlike my last mechanical keyboard, the Roccat Ryos MK Pro, the Corsair has a removable rest at the bottom which I never use, so thankfully it takes up a lot less space. Given all the features it has, it takes up so little space on my desk I'm really quite surprised by it. It measures only 450mm x 170mm x 40mm so it's really not big at all.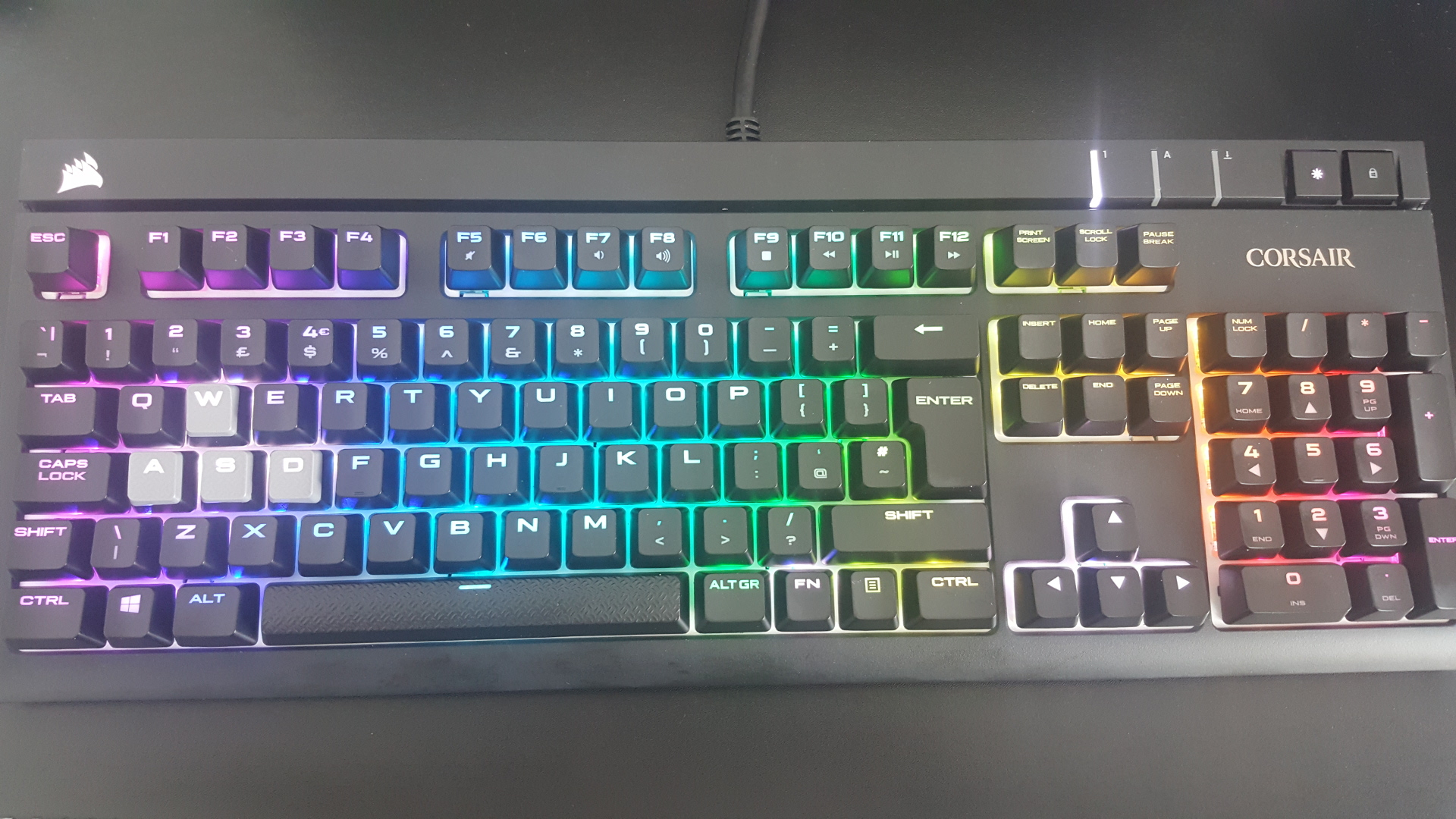 It's actually cheaper than my previous Roccat keyboard too, so that's a bit of a bonus. The Corsair also comes with edged/patterned WASD keys (which I decided to use), with W/A/D having a slight ramp on the side to stop you slipping off them—surprisingly useful for FPS games. It has similar keys you can use for a few other keys as well. The keys were really easy to change around with the look hook it gives you, which was really great as I don't like small fiddly things.
You can also lock the super key (the Windows key) by pressing the top right button, which is surprisingly useful when you don't want accidentally bring up some sort of desktop HUD when you're in a particularly intense gaming session. Just don't leave it locked and "do a Liam" and have no idea why it's not working…
It's nowhere near as loud as a lot of keyboards, although saying it's silent would be pushing it pretty far. It's quiet, sure, but still audible enough so that you're still aware you're typing. Absolute silence would be a little bit weird, but it's a much duller sound that isn't irritating which makes it great to use for long periods.
You can easily tell the difference too, listen to the audio embed below with the load clicker Roccat, then after a second or two of silence the Corsair and you will hear for yourself how much nicer it is:
I actually cranked up the gain on my microphone for that test too, so it's quite impressive.
For those of you who like to play your games in a dark room, but don't want to be blinded by your keyboard, the Corsair also features multiple brightness settings at the touch a button (including off).
In terms of other features: it has a single USB port on the back, a few function key shortcuts like volume, play, pause and so on, anti-ghosting and naturally you can customize how the lights work really easily on Linux thanks to the open source ckb-next [GitHub] driver and UI.
The ckb-next project is not an official Corsair product, but another great example of how open source is great.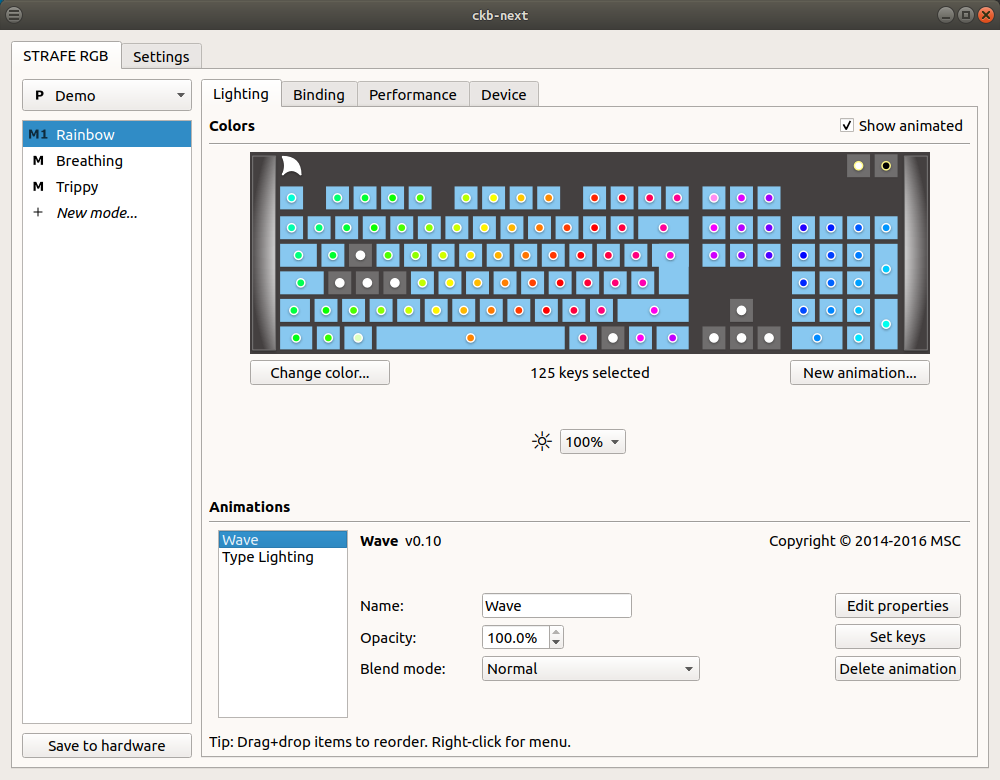 I've not had a single issue with ckb-next personally, messing around with profiles, animations and so on is an absolutely breeze.
It's been a fantastic experience with it so far. If you're looking for a decent mechanical keyboard or even your first ever, this is absolutely one that needs some serious consideration. I don't have a single issue with it, which is a rare occasion when it comes to hardware as I usually end up nit-picking at various things, but I don't have a bad thing to say about it.
Find it on the Corsair site or your favourite retailer.
Some you may have missed, popular articles from the last month: