Battle against intelligent monster AI in this procedurally generated dungeon crawler. Featuring gorgeous art from Matthias Andre! This Kickstarter has already been fully funded and was using Flash with Air, they have now switched to Unity and will fully support Linux!
After being told of it on the Steam Linux User Group IRC I decided to have a chat with the developer about Linux options, thankfully Phi replied letting me know about switching to Unity but I had to keep it secret until today as it's now been
officially announced
!
QuoteIn light of these issues, I decided to do some research and evaluate other possible technologies to migrate to. A number of people have e-mailed us asking for Linux support, and while that is possible with Flash Player via the web browser, we wanted a engine that could handle fullscreen 3D on Linux just like on Mac and PC. In the end, Unity became the obvious choice. Unlike Flash, Unity's feature set, support and take up seems to be growing and growing.
The game itself seems fantastic so it's great to see we will be getting it!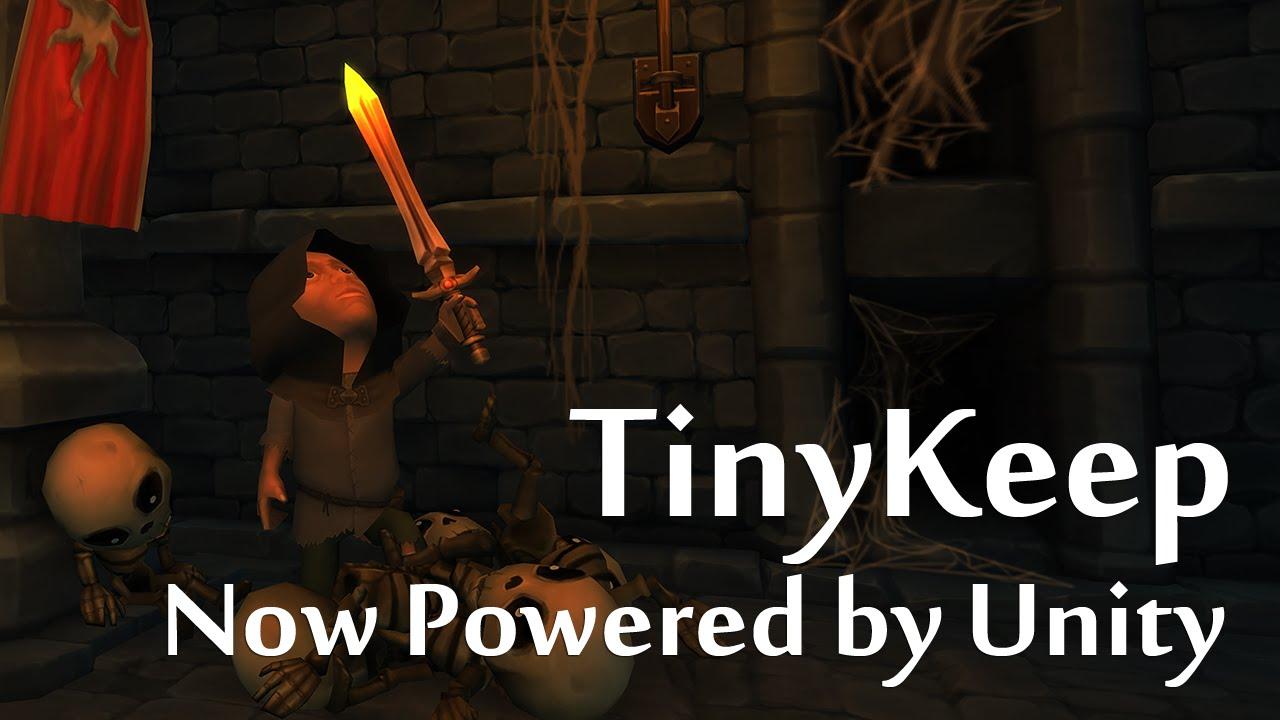 In essence,
TinyKeep
is a
3D realtime Action RPG
, focusing on exploration and combat. The premise is simple: Your character is a prisoner, a seasoned fighter jailed many years ago and left to perish in the deepest, darkest cells of the keep. The nights pass by and all hope seems lost, you realise that the end is drawing near. But on one fateful day, you wake up and find yourself mysteriously free of your shackles, and in front of you lies a broken, unlocked door. There is only one thing left to do, you must now escape TinyKeep!
At its heart is a sophisticated AI system, designed to produce unique monster intelligence that behaves in exciting and unpredictable ways. We wanted to create a game that feels alive, where the dungeon's inhabitants have their own motivations and needs, and situations are created that have never been seen before in a game of this genre.
I love the fact that it will be really focusing on AI, there are quite a few dungeon crawlers nowadays but they all seem to have very simplistic AI where they just see you, go up to you and relentlessly attack until they die, so it's quite refreshing.
Their focus on making it as accessible as possible as well is great, to have some good RPG features in an easy to understand package, well that's just win-win!
If you missed the Kickstarter, fear not! You can still
pre-order for £12
and get access to the Beta builds!
Have added this one to my feedly to keep an eye on for everyone!

Some you may have missed, popular articles from the last month: