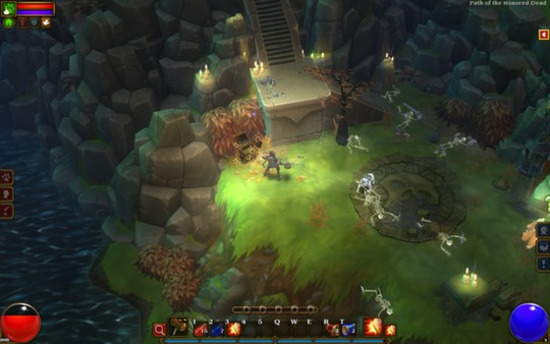 Morning! We begin today with some big news folks. It looks like both Torchlight & Torchlight II are due to be released on Steam for Linux.
We
recently ran an article
wondering what happened to Torchlight Linux, as it seemed to be forgotten about, so be sure to read up on it.
The first Torchlight game came to Linux as part of a Humble Indie Bundle 6, but it never made it onto Steam for unknown reasons. So, if this turns out in our favour then people who missed out will not only be able to get the first game, but the rest of us will be able to play the second too.
For those that don't know the Torchlight games are action RPG games that are commonly compared to games like Diablo. They are good fun, and easy to get into.
Both of the game have recently been updated on SteamDB to show this:
Torchlight
:
QuoteChanged Depots
41501/name: torchlight content › torchlight Windows
41504/config/oslist: linux
41504/name: Torchlight Linux
about 9 hours agoChanged App Config
launch/2/config/osarch: 32
launch/2/config/oslist: linux
launch/2/executable: Torchlight.bin.x86
launch/3/config/osarch: 64
launch/3/config/oslist: linux
launch/3/executable: Torchlight.bin.x86_64
And then there is
Torchlight II
QuoteChanged Depots
200711/name: Torchlight II ContentWindows
200714/config/language: english
200714/config/oslist: macos
200714/name: Torchlight II Mac
200715/config/language: english
200715/config/oslist: linux
200715/name: Torchlight II Linux
This isn't confirmed yet, but it's great supporting evidence.
*sniff* *sniff* I think I can smell a new Humble Bundle brewing don't you? It's been a few months since a new Humble Indie Bundle was launched and I imagine Torchlight II would be a decent game to include for Linux & Mac gamers especially.
Some you may have missed, popular articles from the last month: