After
today's earlier announcement
that long-awaited RPG Torment: Tides of Numenera [
Steam
,
GOG
] is available with day-1 Linux support, I've now spent some time with it to make sure it works. Here's the report.
Disclosure
: Key provided by the publisher.
Torment: Tides of Numenera is the crowdfunded RPG from inXile Entertainment. It was another success story for inXile, as they gathered over $4 million during their
Kickstarter
campaign from people like you and me. inXile are the same team that brought us Wasteland 2 and The Bard's Tale and this latest title serves as the spiritual successor to their highly acclaimed 1999 title Planescape: Torment. It has a lot to live up to in expectations, but it's important to note it's not actual a sequel to Planescape so don't expect it to be.
Please note
: There may be spoilers, so read at your own risk.
Port Report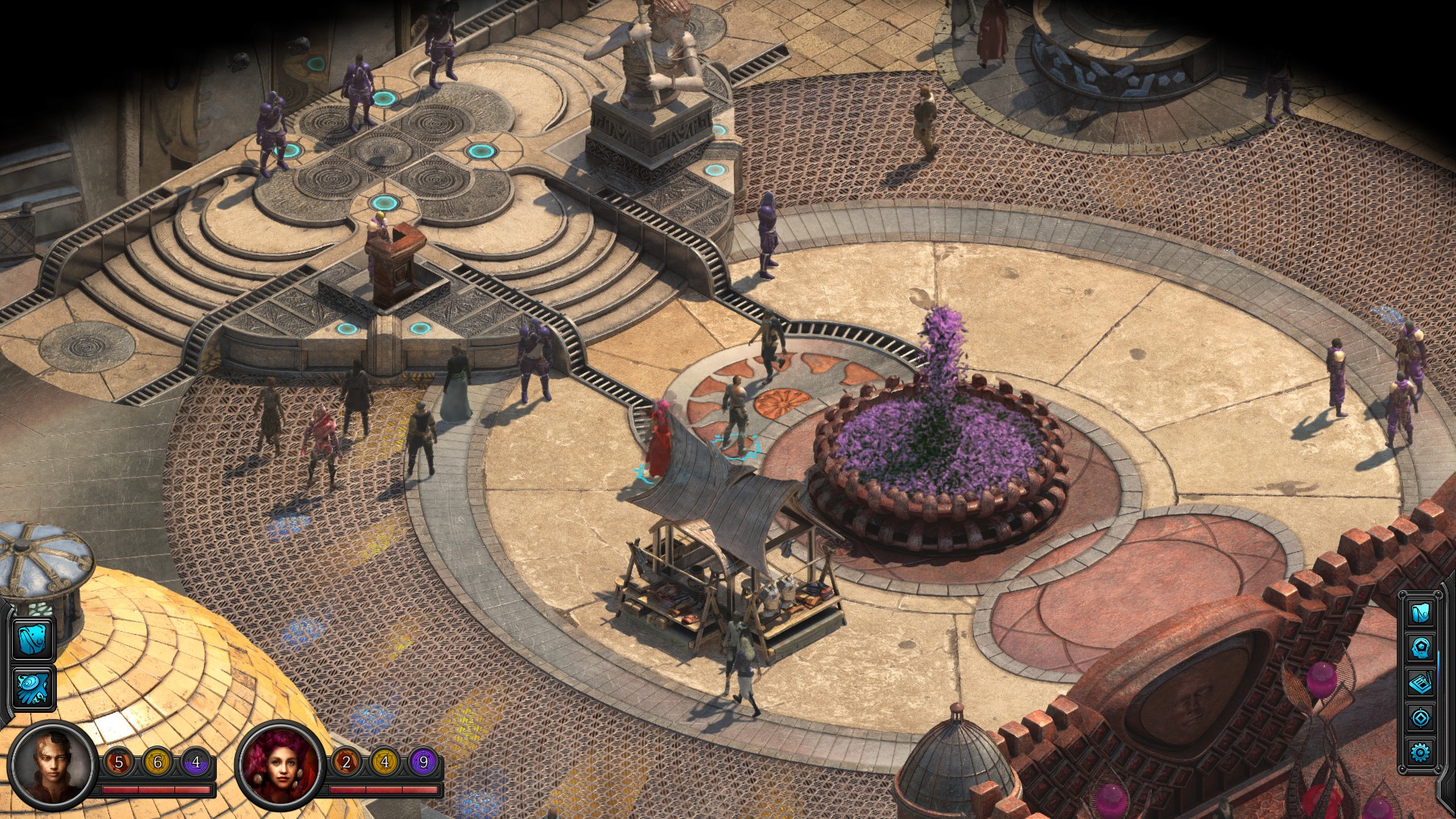 I can confirm it launches, with the correct resolution and it has no problems with my twin-monitor setup.
While it starts with the usual logo screens, it does have one screen that was great to see. They actually have a screen at startup to thank their crowdfunding backers. This is something I wished more crowdfunded games did, as they are the people who made it happen.
BTRE already confirmed the Linux version does have the Dynamic Cloth system, something that was missing from Pillars, so it's good to see it working here.
We also have working AA (anti-aliasing), which is something that was also lacking in previous games. Not something I personally noticed, but it was mentioned in our IRC and I can confirm it works fine here.
What pleases me is that it actually has a text-size setting. For a text-heavy game, this is a must for me. Too many games put in tiny text and don't allow you to adjust it, so it's another feature that's fantastic to see built-in.
One issue I do have, is that it captures the mouse when I ALT+TAB, so I need to bring up the Steam Overlay to get my mouse back. A minor annoyance, but something hopefully people buying the game from GOG will find a way around.
As for performance, the game seems to run very nicely. It all depends on how populated an area is, but considering I have the game on max settings I haven't seen it dip below 60FPS once.
Gameplay
The game is set a billion years in the future, mashing magic and technology together to create a very weird and wonderful setting to explore. Many civilizations have risen and fallen during this time, with their remains scattered across the world. This time period has allowed the developers a lot of freedom in their design, which clearly shows. One moment you're speaking to someone who looks like they're from the 15th century and the next you're standing next to an alien in a force-field.
There's so many utterly crazy and bizarre creatures and items in the world that it may feel quite overwhelming at the start, but the game does give you a few tips along the way.
The term "Numenera" means anything from these old civilizations, which they refer to as worlds. So think of them like artefacts and things you can trade with.
Once you get into the game, I was expecting to need to build a character right away, but instead you're greeted with a voiced introduction after picking a gender. So, yes you can play as a male or female in the game. You seem to be in some kind of free-fall and without your memory as the narrator explains your current situation. It continues on while giving you a few options on how to deal with it, as you get closer to the ground. The sense of urgency is well written, but I chose to ignore it and focus on my memory.
Sadly, the voice over does not continue through the whole game, as it seems the vast majority of it does involve a fair bit of your own reading. Not a problem, but I really do miss full voice acting in games like this when you're presented with paragraphs of text.
So far though, the writing seems fantastic and it really has caught my complete attention. It drip-feeds bits of a memory (which may not even be yours) as you progress through the opening area. What I didn't realise, is that the decisions I was making about what happened in that memory seemed to affect who I picked as an actual character — clever game. You eventually pick a doppelganger from some sort of mirror, which helps pick your class. Once you finish making your choices about your past, you then come to finalise your character.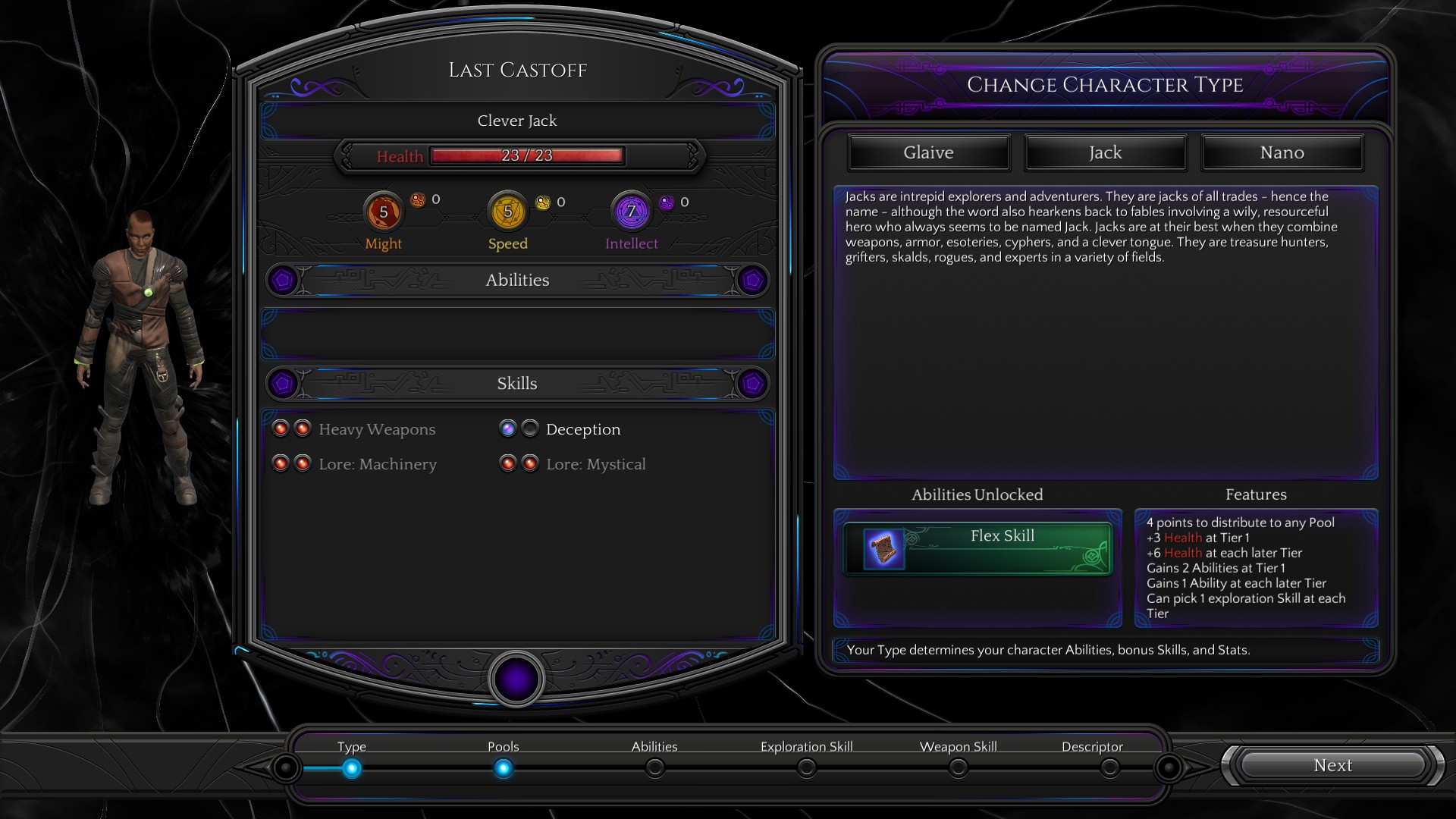 Instead of having basic turn-based battles like most in the genre, it has what it calls a "Crisis", where you can battle, sneak or manipulate your way through it. It's another interesting and clever system to set Torment apart from other similar games in the genre.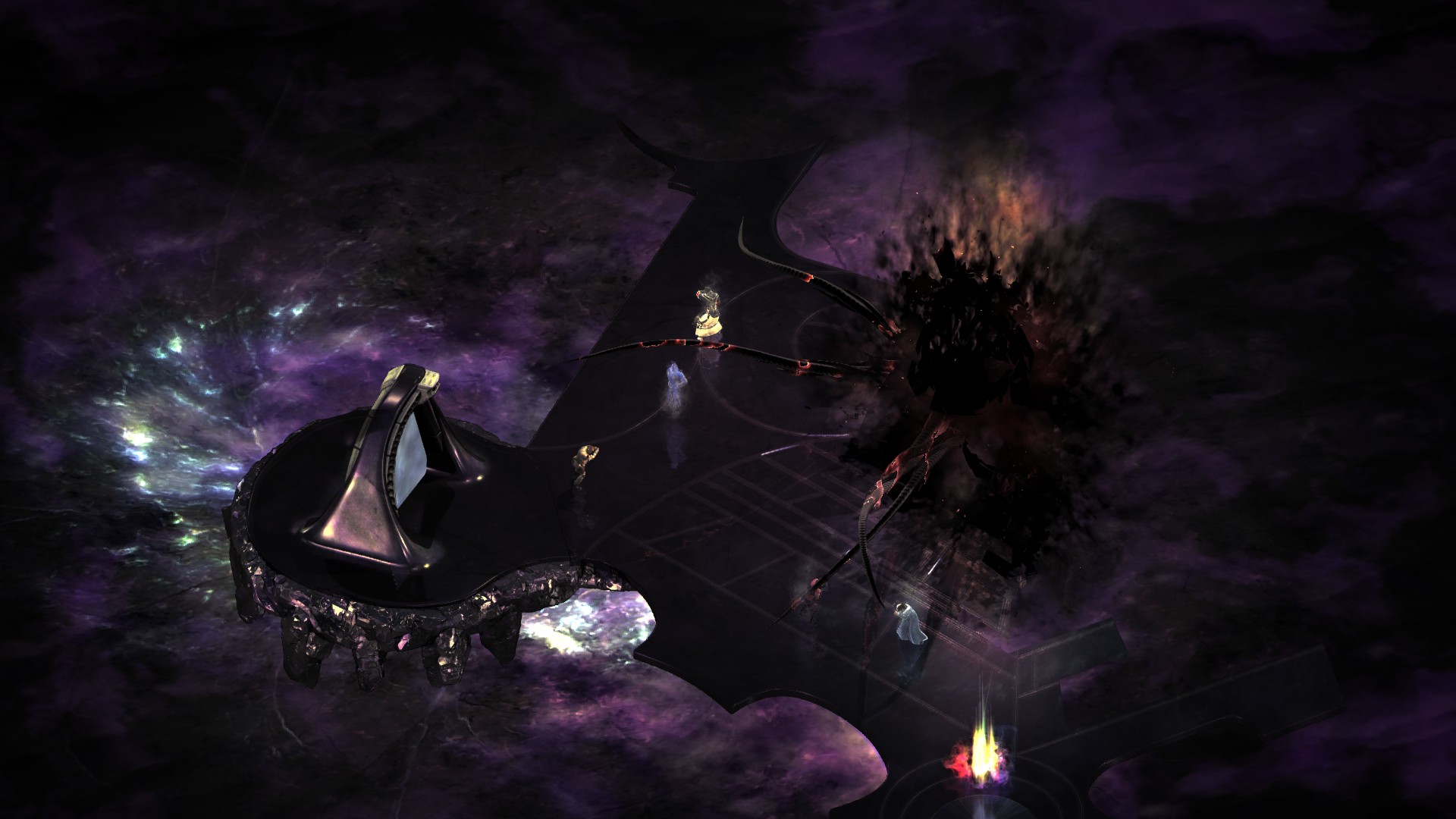 Once you get past the initial intro, you awaken to a strange world with two figures standing near you. They quarrel constantly, but they seem to be helpful enough to answer your questions and agree to help you. This doesn't last long, as they don't seem to be very trusting of each other and you're left with a choice of who to go with. This is exactly what I love about the game; so many options and paths to take, it will be exciting to re-play it to see how different the game is when taking another path.
Attacks and interactions with the world can have their chances increased by using Effort, which can also increase the damage of attacks. The amount of Effort you have is limited and can be recovered by sleep, consumables or "Cyphers". An easy way to think about it, is that it's essentially their own version of stamina that needs to be replenished.
From what I gather in the early game, you were created and your body was inhabited by a god, but this particular god quickly loses interest in the body they created and leaves it to create another. A side effect of this process is that a new mind is born and that's where you come in. You are a "Castoff", one of hundreds and the memories you keep seeing are from that god.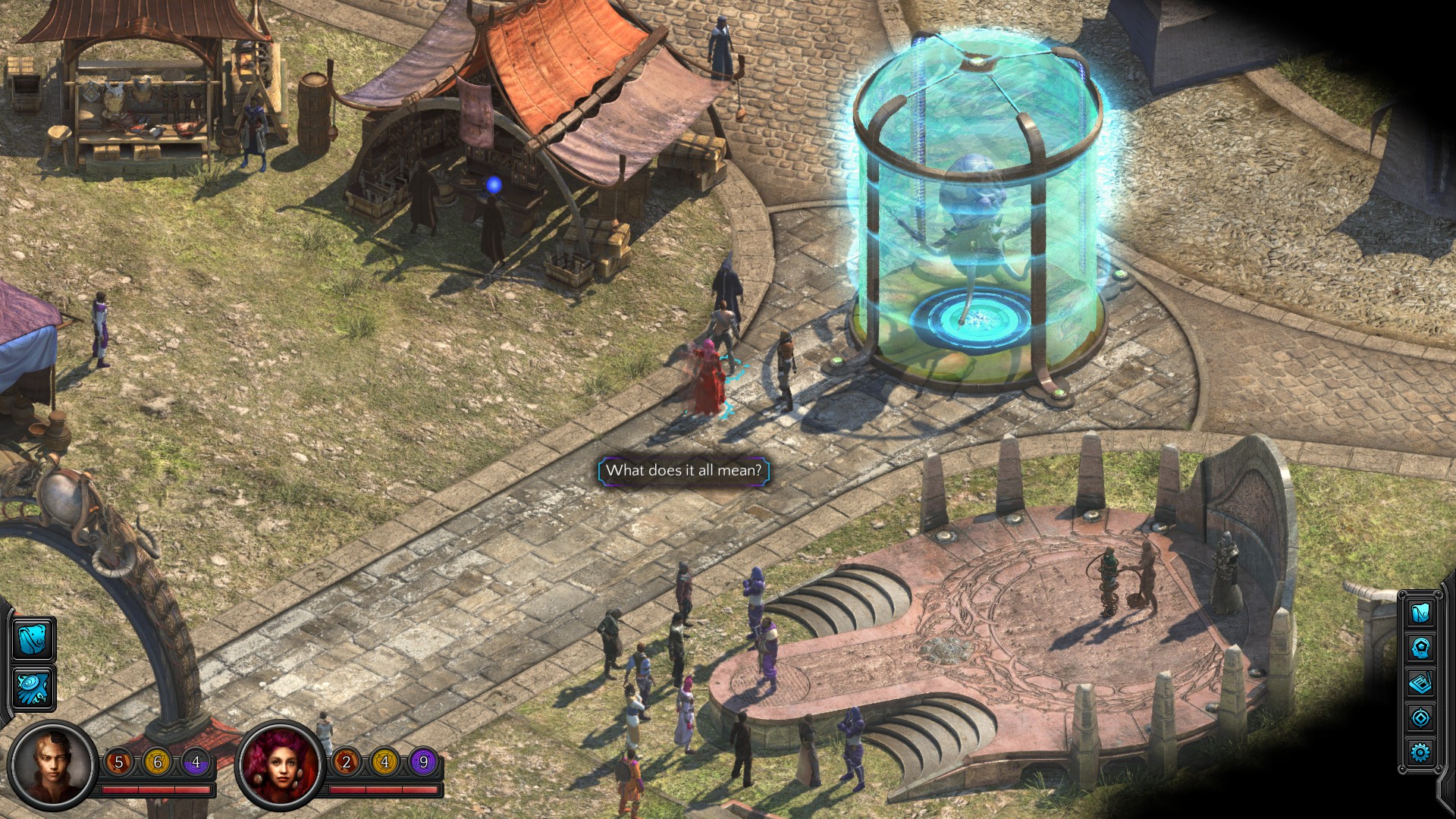 Everything seems to work really well, which is surprising considering they didn't let Linux users do any testing during Early Access. It's a game very much designed for multiple playthroughs, since there seems to be quite a few different paths and choices you can make to change how you play it each time.
Well worth a look, just be sure to come back and tell us what you think. Obviously I can only cover a small amount of it based on what I've seen so far, since they were not able to provide the Linux version to me before release. From what I can see, it is everything I had personally hoped it would be.
Some you may have missed, popular articles from the last month: