The developers at Valve have confirmed for everyone to see that
Total War: Rome II
is heading our way to SteamOS. 
It's interesting to see the Valve guys say SteamOS and the Creative Assembly team say SteamOS and then later say Linux in their post.
QuoteThose of us working on Steam hardware and SteamOS are pleased to announce another game coming soon to the platform. Here's the message straight from Rob Bartholomew at Creative Assembly: 

At Creative Assembly we want our customers to be able to play on as many platforms and in as many locations as possible, so today we are announcing future support for both SteamOS and the Steam Controller. 

We've always wanted the Total War franchise to be enjoyed by living room gamers, but the limitations of traditional hardware made our style of game play impossible. Last month, when Valve invited us to test out the new Steam Controller and unveiled their plans for SteamOS - we were impressed. We believe it will provide us with the control fidelity and platform we need to make a living room experience for Rome II that could be a more compelling experience than playing with keyboard and mouse. 

Rome II will be launching on Linux early next year, with full Steam Controller and Big Picture support to be added as soon as Valve gets us a controller dev kit. Pick up a copy of the game this weekend while it's 25% off and you'll be able to play the Linux version as soon as it launches!
Source
So it seems the screen-shot on the original announcements of SteamOS/Hardware was showing a native game after-all does this mean Civ V is heading our way too then as that was also in a shot? Who knows.
About
The award-winning Total War series returns to Rome, setting a brand new quality benchmark for Strategy gaming. Become the world's first superpower and command the Ancient world's most incredible war machine. Dominate your enemies by military, economic and political means. Your ascension will bring both admiration and jealousy, even from your closest allies. 
Plan your conquest of the known world in a massive sandbox turn-based campaign mode (supporting additional 2-player cooperative & competitive modes). Conspiracies, politics, intrigue, revolts, loyalty, honour, ambition, betrayal. Your decisions will write your own story. 
Build vast armies and take to the battlefield in real-time combat mode. Put your tactical skills to the test as you directly control tens of thousands of men clashing in epic land and sea battles. 
Play for the glory of Rome as one of three families or take command of a huge variety of rival civilisations – each offers a notably different form of gameplay experience with hundreds of unique units from siege engines and heavy cavalry to steel-plated legionaries and barbarian berserkers. 
See exotic ancient cities and colossal armies rendered in incredible detail, as jaw-dropping battles unfold. Detailed camera perspectives allow you to see your men shout in victory or scream in pain on the frontline, while a new tactical cam allows a god's eye view of the carnage to better inform your strategic decisions. 
Extremely scalable experience, with gameplay and graphics performance optimised to match low and high-end hardware alike.
Trailer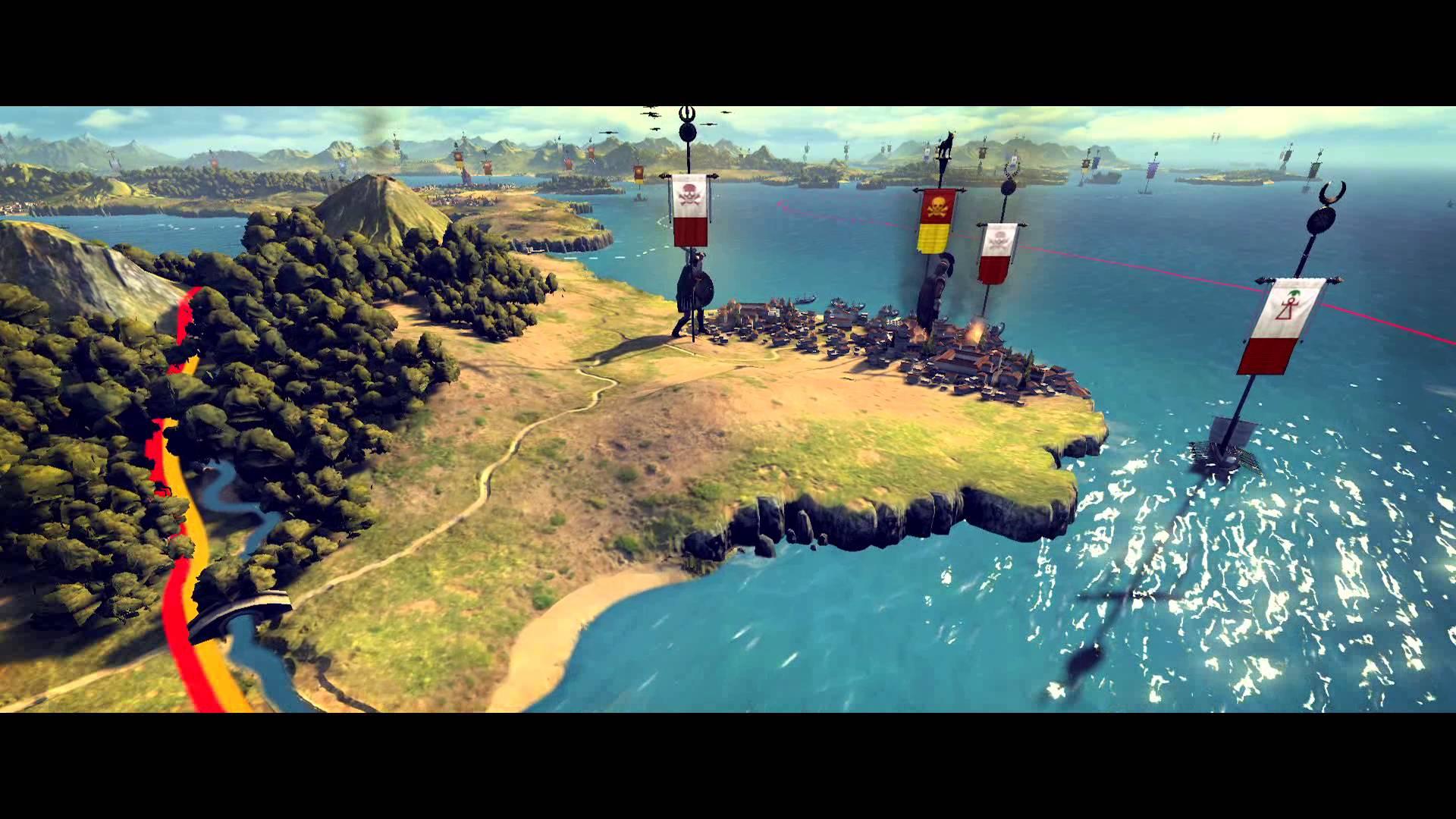 Looks like a good strategy game, will you be picking it up? These types of games are usually for too in-depth for me with a steep learning curve, I hope it's not too difficult to get into.