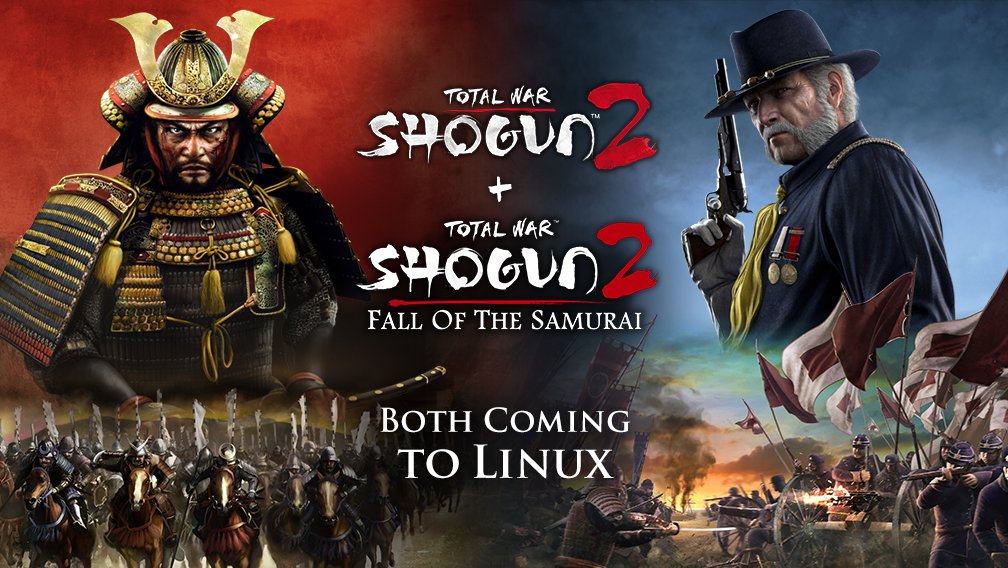 Total War: SHOGUN 2 [
Steam
] and Fall of the Samurai [
Steam
] are being ported to Linux from Feral Interactive and they will be released on May 23rd.
The multiplayer is currently Linux to Linux only, from the press email:
QuoteOnline multiplayer will be Linux vs Linux upon launch, and Feral is working on a patch that will enable macOS vs Linux in the near future.
From the Feral
Announcement
:
QuoteStake your claim on the shogunate on May 23rd with Total War: SHOGUN 2 and Fall of the Samurai, two magnificently expressed entries in the legendary Total War series.

Total War: SHOGUN 2 is a masterful combination of real-time tactics and turn-based strategy set against the dramatic backdrop of 16th century Japan.

Fall of the Samurai is the standalone sequel to Total War: SHOGUN 2, and moves the action on to the 19th century, where Japan plunges into the modern world with a spectacular clash of medieval and mechanized weaponry.
They have not yet revealed the system requirements. They say they will confirm those closer to release.
Two games from Feral Interactive's previous Mac ports, so it's nice to see them working through their older titles for us too.
I've asked Samsai to take the lead on the port report for this one, since Total War games aren't really something I'm greatly interested in. Even without my personal interest in it, this will be great to have on Linux since SHOGUN 2 is one of the most highly rated in the series!
This isn't the only upcoming port from Feral Interactive either, as the "Made to wade" clue is still hovering on their
radar
.