The latest DLC for the fantasy-themed Total War game will be brought over by Feral Interactive. This DLC will make a new faction playable, focusing attention to the many dangers of the frigid wastelands of the north.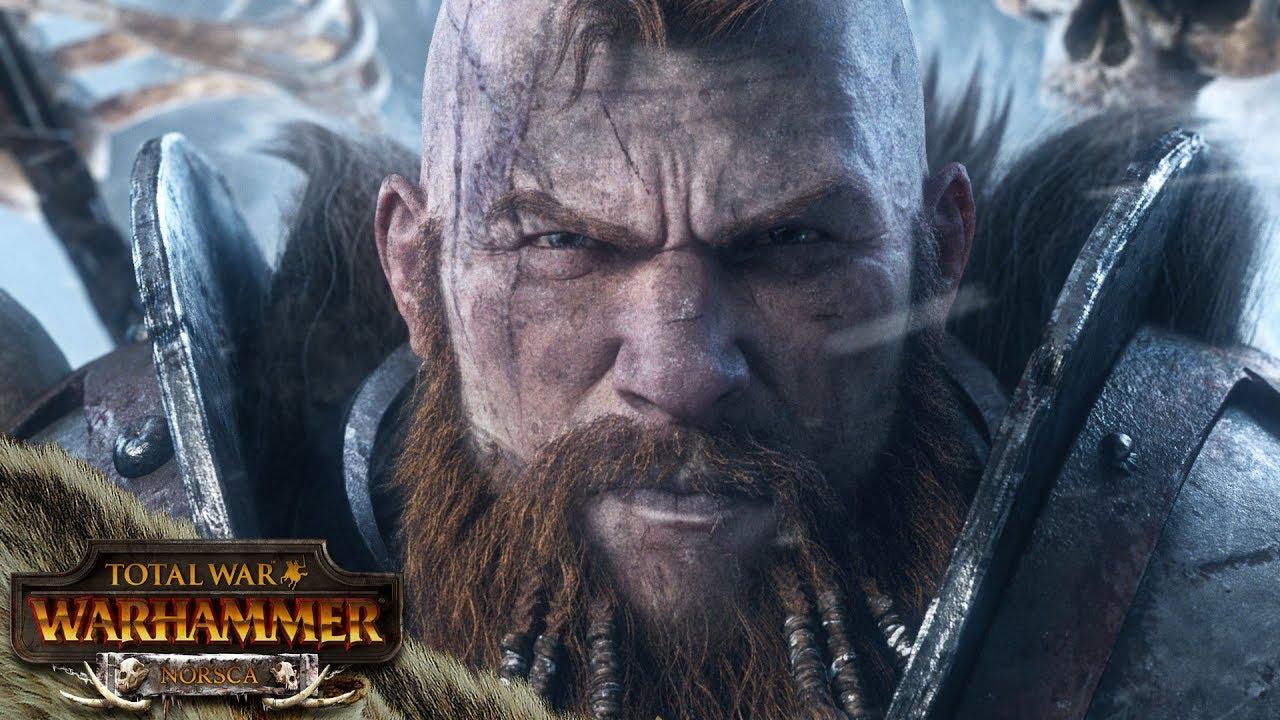 Total War: WARHAMMER [
Official Site
,
Porter's Site
] has done a fair job of translating Game's Workshop violent and unforgiving Warhammer Fantasy setting into the Total War series of games. Mixing a strategic layer full of factions and the occasional quest with big real-time battles, I've spent a bit of time getting lost commanding my armies. Not all corners of the world map have been playable or fleshed out, and the trickle of DLC since launch has added factions and leaders to the game.
The Norsca DLC focuses on the north of the Oldworld, on a pair of factions that know little more than despoiling and conflict as a way of life. These fantasy vikings are mobile and wicked, getting most of their income from raiding and many of their strongest units from the dark gods. You can expect to always keep armies on the move with them and there will be a few unique faction mechanics as well. Multi-staged quests for great monster hunts that offer legendary trophies or unique recruitment opportunities are in as are things like unique technologies to be gained when enemy capitals are captured.
I haven't really played as much of the base game as I've probably should, partly because of time constraints and partly because I'd generally rather play the history-inspired entries in the series first. There's been a
few servings
of
free content
that I haven't really played around with, though, so maybe I'll give things another go before too long.
You can pre-order the Norsca DLC from
Steam
where it's 10% off before launch. The DLC is due out August 10th according to Steam, but the press release put out by Feral claim that it'll be out "later this summer". Whether that means a simultaneous release on all platforms or a possible slight delay as with some of the previous DLC on Linux is unclear. It shouldn't be a very long wait if it comes down to that, at any rate, even for those of us currently enjoying wintertime in the Southern Hemisphere and smirking at the ambiguity of press releases.
Some you may have missed, popular articles from the last month: