Right now is a pretty exciting time for anybody who happens, like me, to be excited about the modern legacy of text adventures.
Earlier this year, a previously lost piece of interactive fiction from 1974 called Wander
was uncovered
, claiming the popularly recognised "earliest surviving text adventure" crown from 1976's
Colossal Cave Adventure
. Not only is that an awesome piece of gaming history to have accessible to the world, but it also
builds for Linux
! Woah!
The Interactive Fiction Competition
is celebrating its 22nd year of bringing together and celebrating contemporary text oriented works. This year's
58 entires
were made public at the beginning of October and will remain open for voting until November the 15th.
Bridging the gap between the past and the present is
The Year Of Adventure
, a year long game jam that celebrates Colossal Cave Adventure's 40th anniversary (I'm looking forward to sharing the submission I've been working on soon!).
But these things are not what I'm writing about today - I mention them to highlight that the text adventure/interactive fiction space is active and vibrant. There are probably more people making games that fit within the traditional text/hypertext adventure genre right now than there were in the 70s. This is a wonderful thing.

Beyond
Inform
and
Twine
, past
TADS
and
Inkle
, there are some developers who are exploring how text oriented games might make use of more modern input devices and design sensibilities. The keyboard is a fantastic tool, but can we incorporate analogue axes into the experience? Traditional text parsers are great, but are there ways they can be enhanced to be more efficient and intuitive? Text on its own is capable of creating imagined spaces that are beyond practical for a graphical game, but are there ways that text experiences can be enhanced by audio/visual elements?
Two games attempting to answer some of these questions are
Trackless
and
Code 7
, both of which have current crowdfunding campaigns that would welcome your support.
Disclaimer: Bwarp! Bwarp! I consider Trackless' developer Aubrey to be a friend, and am looking forward to building a friendship with Code 7's developers Goodwolf, who seem like super nice people!
German based studio
Goodwolf
frames
Code 7
as a "next gen text adventure", which uses music, voice acting, character portraits and some neat glitch effects to enhance the game's atmosphere. Players take on the role of Alex, a member of a two-person team tasked with investigating the unexpected radio silence of humanity's first intergalactic space station.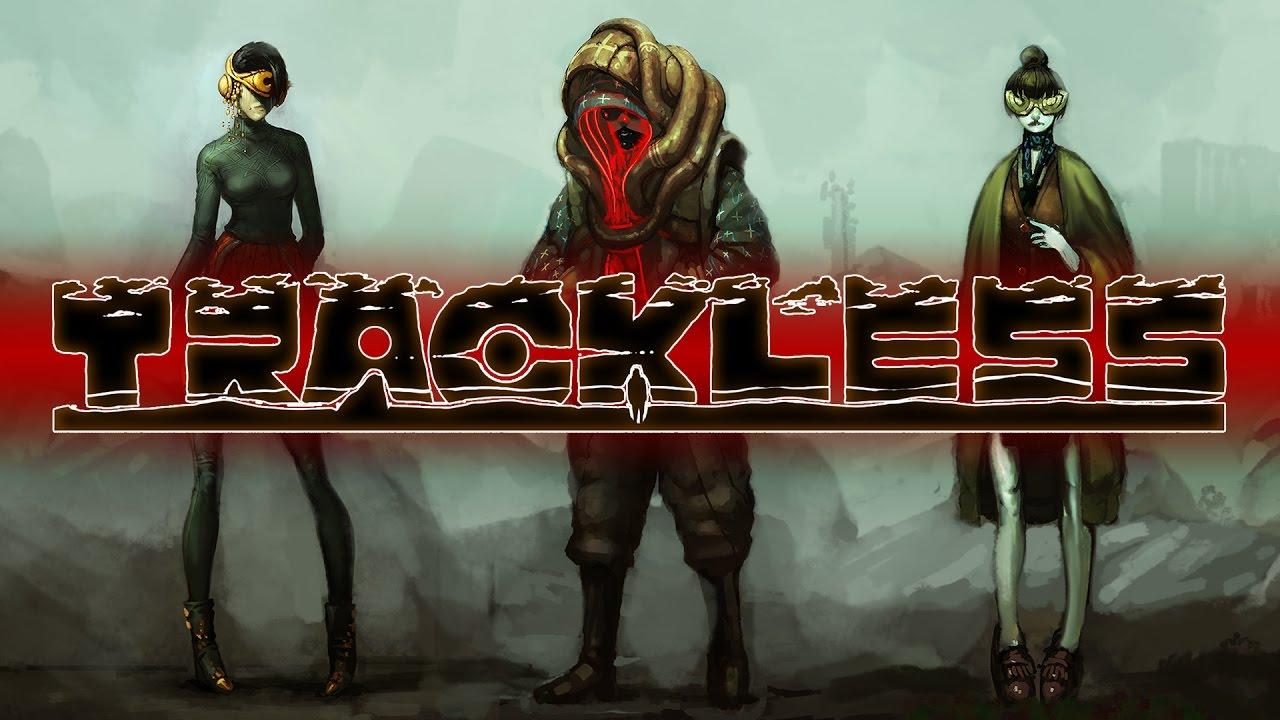 As the Seeker, the player must explore a diverse set of locations and interact with a range of characters who may want to help or hinder your progress. An in-game phone provides a range of unlockable special abilities and clues to assist with solving the puzzles and challenges between you and The Object.
While the trailer above doesn't entirely represent the game's final graphics, it does illustrate an interesting set of visual design choices that Aubrey is pursuing. By having objects of interest be higher fidelity and background/ambient elements lower fidelity, Trackless appears to echo the kind of content density that can be found in more traditional text adventures, where typically the more important an object, the more present and detailed it is.
Trackless brings takes traditional first person style controls and exposes varying interaction through a text prompt. Unlike the characteristic "Press E to use" found in most first person games, text entry presents a more freeform way of thinking about and expressing actions. The meaningful actions that can be performed are by nature limited to mostly fall within the actions that the game requires for the narrative to progress, but the
implication
of unbound possibility space can be powerful and give a sense of exploration that isn't otherwise attainable.
At the time of writing, Trackless has just recently passed 60% of its crowdfunding target
on Fig
.
The thing that makes me happiest to see between these two projects is that they manage to offer very different interpretations of what a modern text adventure could be, and are as far from each other as they are from
my own
. There's a huge amount of space to explore around text/imagination oriented experience, and it's lovely to see developers enthusiastically diving in.
Some you may have missed, popular articles from the last month: