Are you a quick thinker? Do you like trains? Train Valley 2 [Steam] is a pretty good puzzle game that's now in Early Access.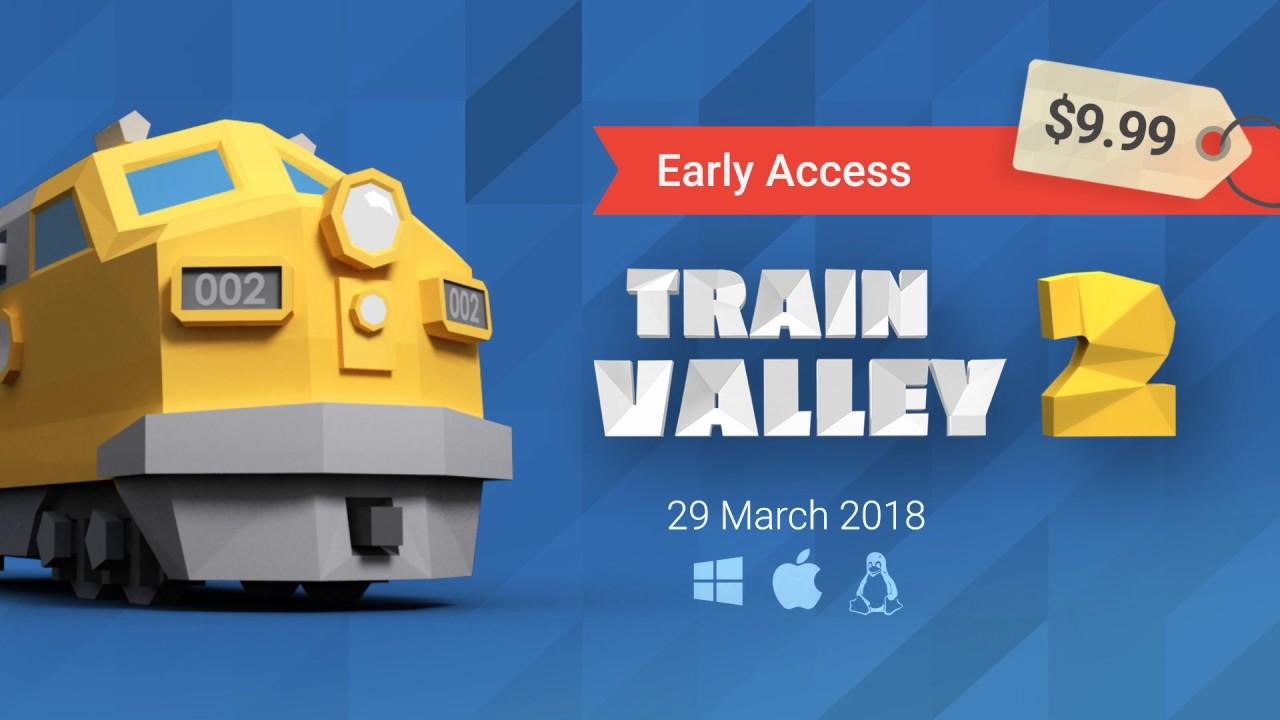 I'll be honest, I think they're stretching the term "tycoon game" quite a bit here. Each level is a self-contained distribution puzzle, where you need to get people and raw materials to specific buildings and then get the final product onto another building for the actual objective. There's not really any of the management aspects you would expect to see in a tycoon game. That's not a complaint, I just don't think they're branding it correctly.
Each level has a timer, with various stars awarded based on the time you manage to hit. It can feel a little frustrating at the start, since it dumps you into each level with the timer ticking away while you try to map-out the distribution lines quickly. I'm not sure I'm entirely sold on it having a timer, since you can pause the level at any point which sort-of defeats the purpose of time-based puzzles.
While the Early Access version is quite limited, what's already there is quite good. There's currently 20 levels to go through, with another 30 planned. They're also planning a level editor, which will have full Steam Workshop support.
Once they've added more content, I will take another look as I have been enjoying it. You can get a good few hours out of it and the Linux version has been flawless for me. You can find it on Steam.
Some you may have missed, popular articles from the last month: