Slime-san [Steam, Humble Store] is a very good platformer and now it's even bigger, better and stickier with the Slime-san: Sheeple's Sequel free update and standalone expansion release.
The way the developer has done the expansion is pretty friendly for gamers too. You get them free if you own Slime-san, or you can buy them as a standalone game.
Note: If you're using a Steam Controller, be sure to set it into a standard Gamepad config. Their "Official" config that's selected by default, ends up giving you keyboard prompts.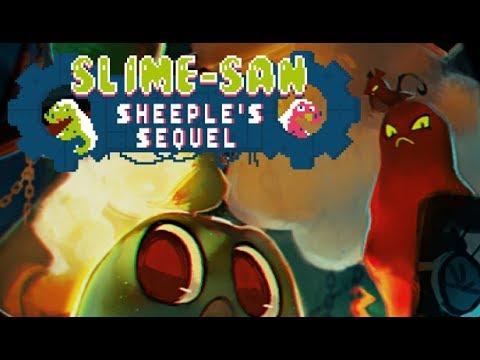 This new update added in: 20 normal and 20 NG+ levels, dozens of new hazards to tackle, two new play-styles, another unique boss fight, a bizarre mini-game and so much more. You can see exactly what in this update post on Steam.
I tested out the Sheeple's Sequel levels and they really are quite challenging and considering they're free if you pick up the main game, it's good value. What makes it difficult, is that levels are made up of multiple sections, each a little different than the section before and the timer continues through each section. As the timer runs out, a wall of death approaches from below to cut off parts of the level and if you fall into it, it's over.
You will need to dash through boulders, phase through sticky blocks, wall jump to get high and it all gets a little bit messy. Such simple controls, but coupled with the difficult design of the levels there's a serious challenge for seasoned platformer fans.
I absolutely recommend picking up Slime-san.