Finnish developer Frozenbyte has today announced Trine 3: The Artifacts of Power, a third game in their award winning Trine series.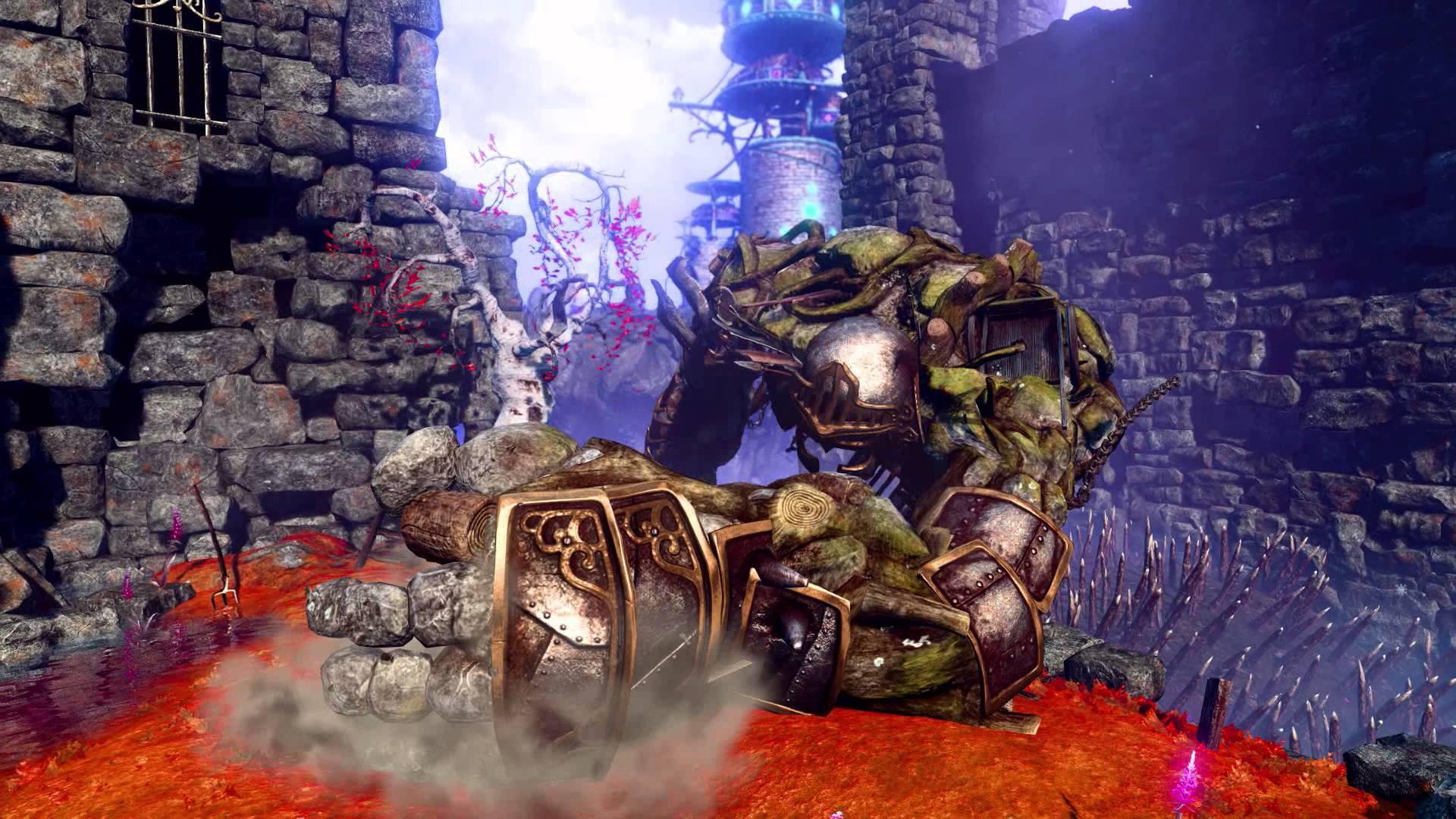 As the trailer opens, a mysterious voice tells us that it will be leaving, foreshadowing what will most likely be a key plot element in the game.
The biggest aspect revealed in the trailer is the departure from the first two games' established 2D style gameplay, giving players the opportunity to experience the world of Trine and overcome new platforming challenges and puzzles in ways that were never before possible.
Once again, it looks like Trine 3 will raise the bar for stunning environments, with the additional third dimension of gameplay giving Frozenbyte's artists new spaces to fill with detail and richness.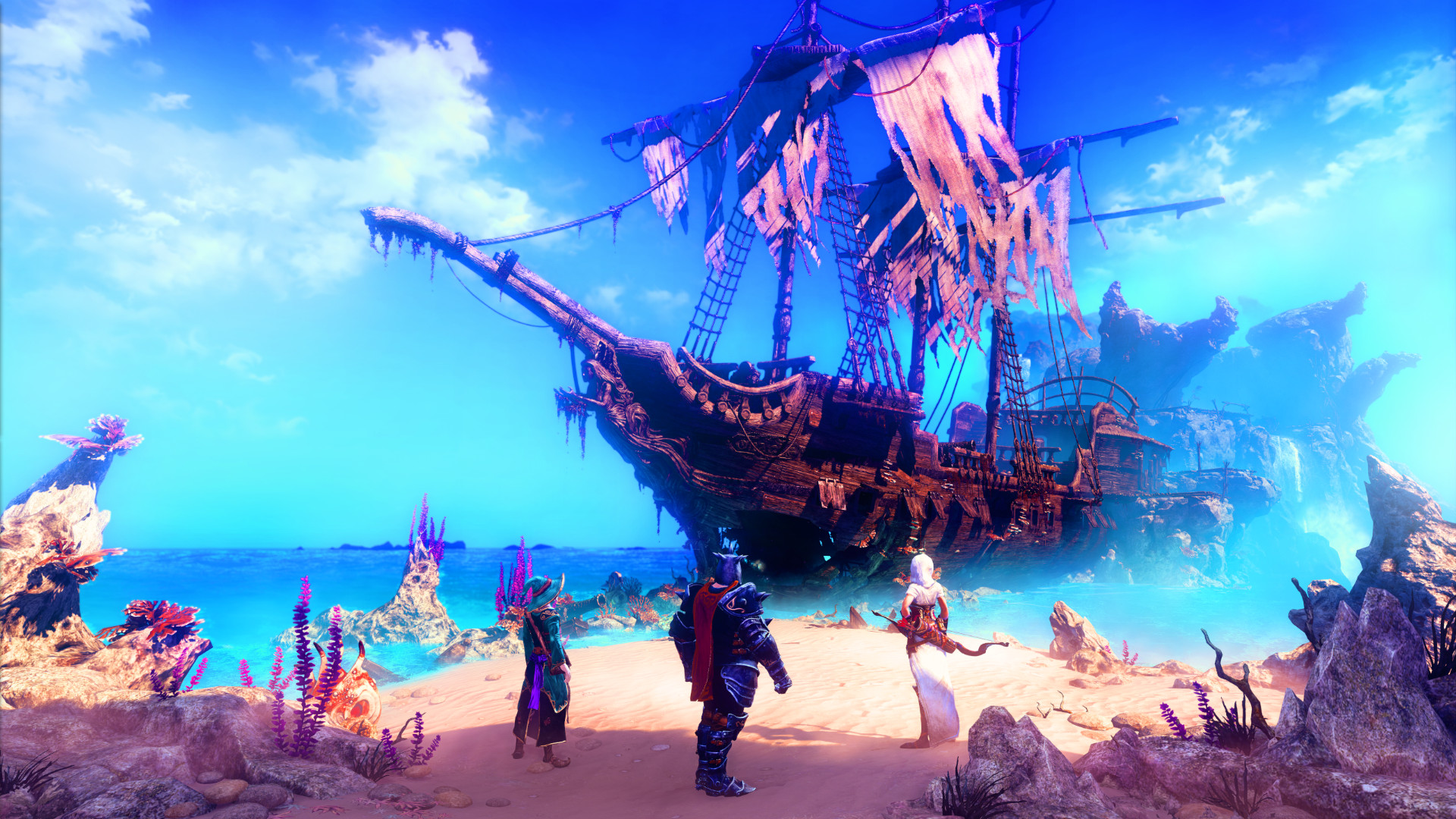 In particular, two behind-the-character angled shots in the trailer highlight the impact of this new perspective. As Pontius shield-glides between peaks towards a fiery sunset in the distance, it's hard to not get a sense of great unmoving majesty from the surrounding mountains. As Zoya swings through crumbling tropical ruins, glimpses of the ocean below add an air of precariousness that the same kind of movements could never have carried in the first two Trine games.
I'm surprised by just how much impact seeing the horizon
in front of your character
can have. Suddenly, the protagonists' destinations feel clearer, their goals and the hurdles they face are more present and more alive.
It's difficult to imagine whether these changes will enhance gameplay as much as they will enhance Trine 3's presentation, but Frozenbyte's track record gives some comfort and I find myself very eager to explore the experiences they've been cooking up for us.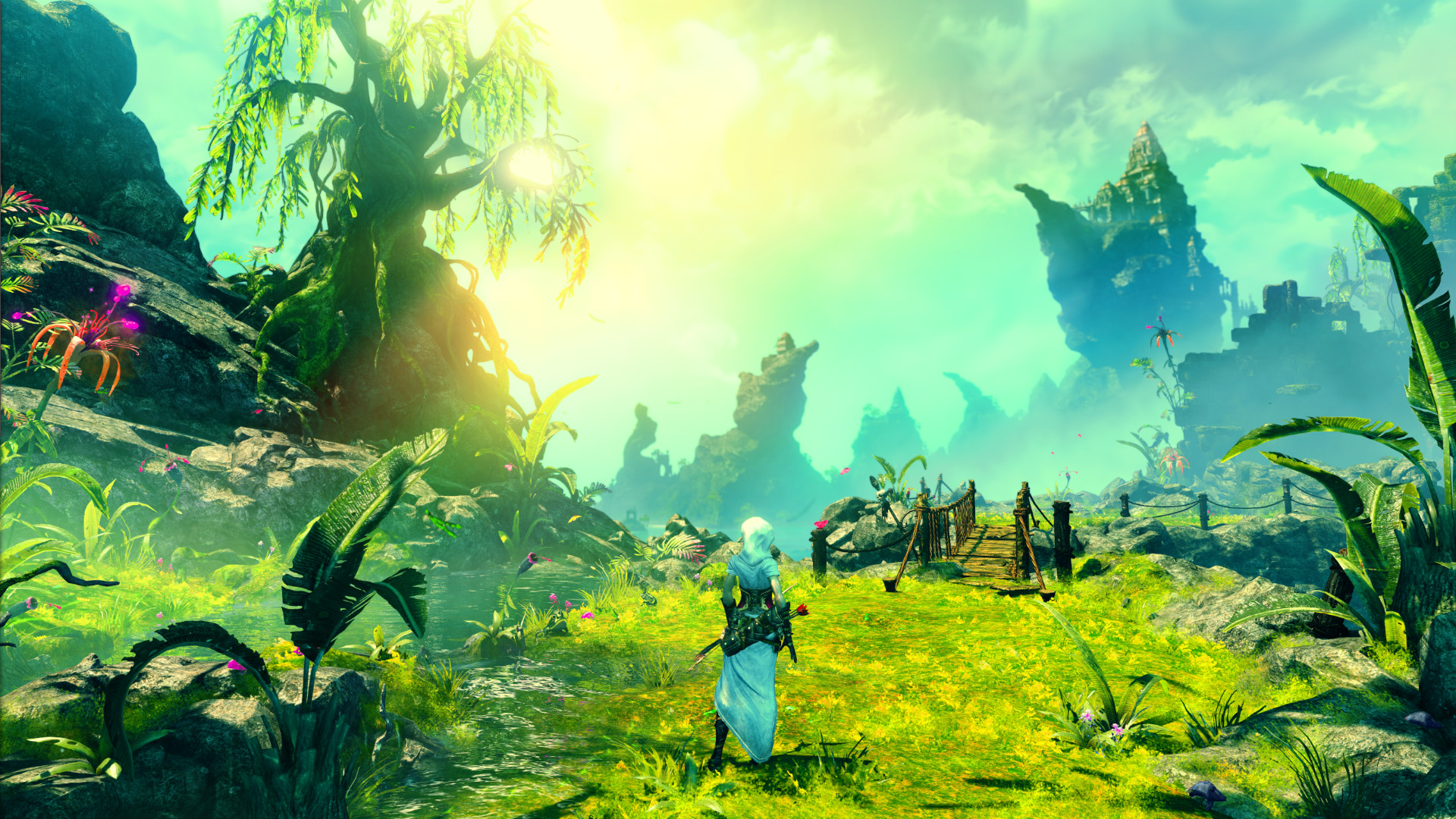 There aren't many indications from the trailer of what ways the characters' abilities have changed in Trine 3, but there is a glimpse of Zoya using her rope to pull a crate, and of Pontius using some kind of stun attack. Zoya is shown to be climbing along a wall at one point, and Amadeus appears to do something similar from a hanging platform before climbing on top from behind, hinting at some of the new movement opportunities to be found in the game.
The few enemies shown appear to be made from rocks and vines. These characters' prominence in the trailer may indicate that they are a primary force for Trine 3. Also pictured briefly are some toothed books that can be seen chasing the three protagonists as the trailer fades out.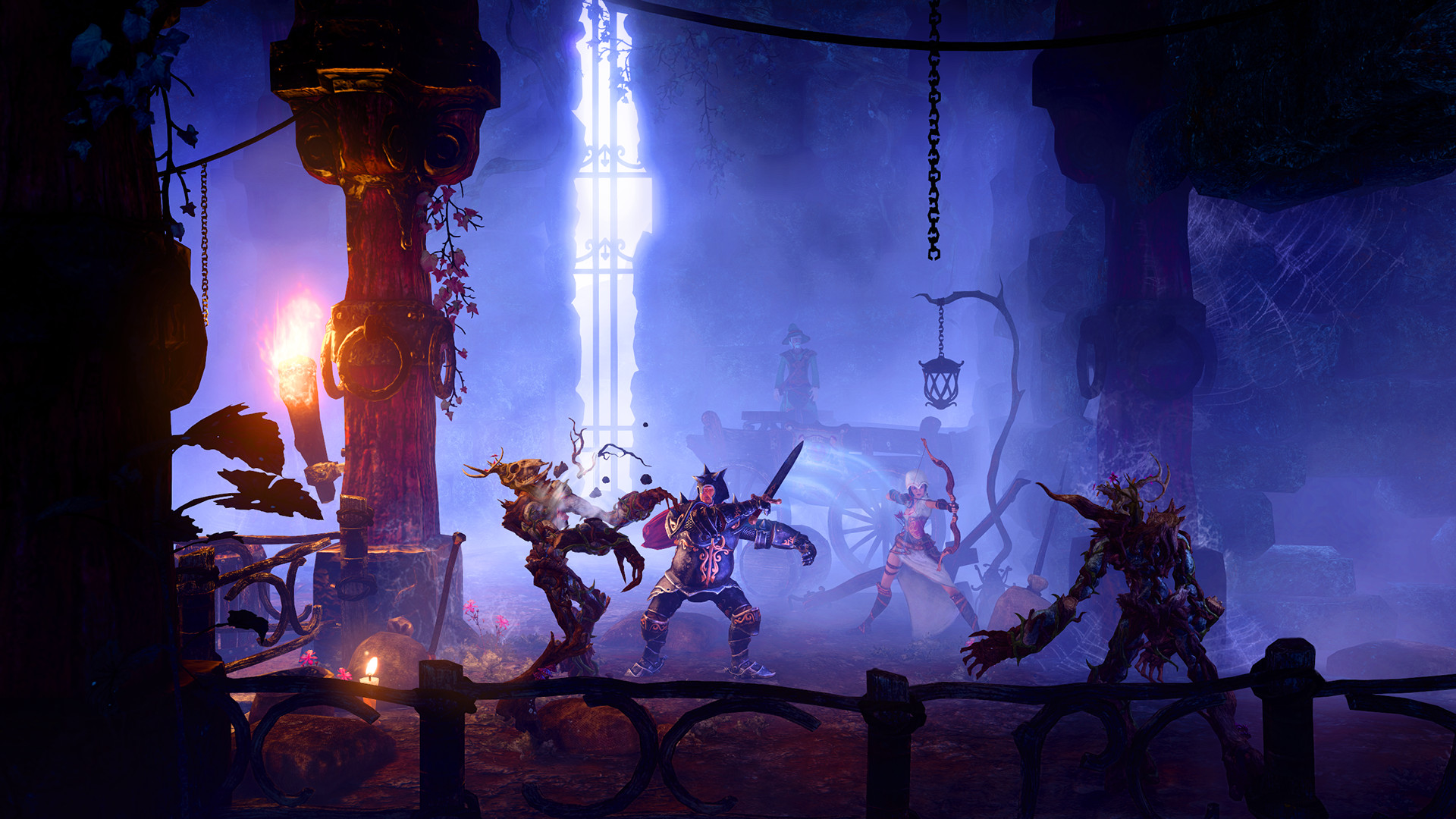 Continuing his work from the previous games, Ari Pulkkinen is returning again to score Trine 3, with his unmistakable style setting the trailer's tone and pacing.
The Trine 3 trailer opens with a more melancholy feel than the Trine series has typically had. This feels interesting, and makes me wonder if this game's plot will be less of a light hearted romp than the previous games. Trine 2 was admittedly darker than the original Trine game, but even with Amadeus' wife on the line in Trine 2's Goblin Menace expansion, it still somehow managed to feel as though (aside from any player caused deaths) the characters we care about were safe and happy.
It may be stretching things too far to draw any real interpretations from the Trine 3 trailer's music, but there is definite contrast between this and the music from the Trine and Trine 2 trailers.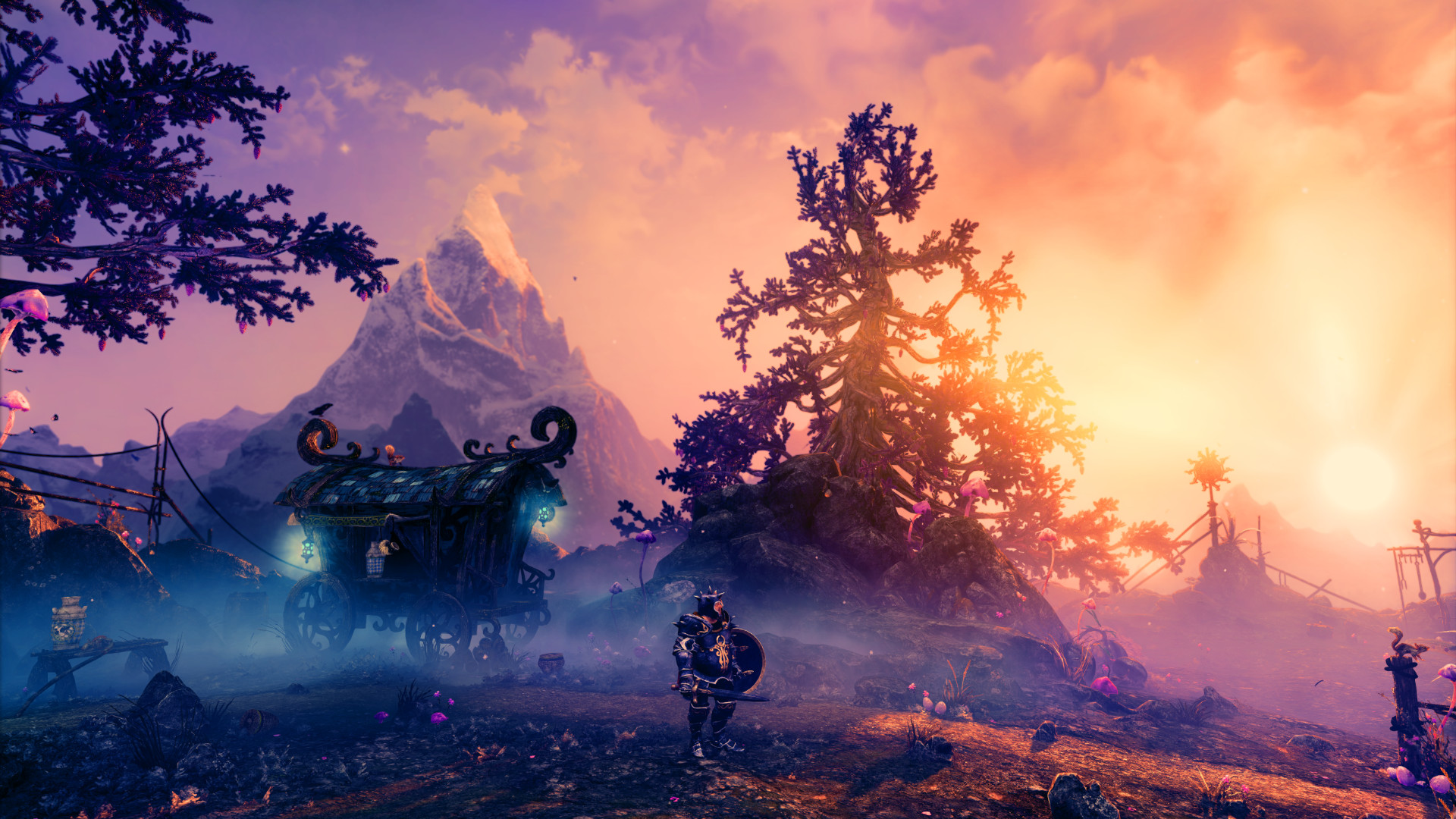 It is currently unclear whether Linux will be getting a simultaneous launch, but I have been assured that a Linux launch will happen. During a brief chat with Frozenbyte's Lauri Hyvärinen about Trine 3, he had this to say about Linux support:
QuoteIt's alive and well. It's coming for sure.
At last, fish stew!
Some you may have missed, popular articles from the last month: