For those of you into the classics, Turok 2: Seeds of Evil has today been officially released for Linux.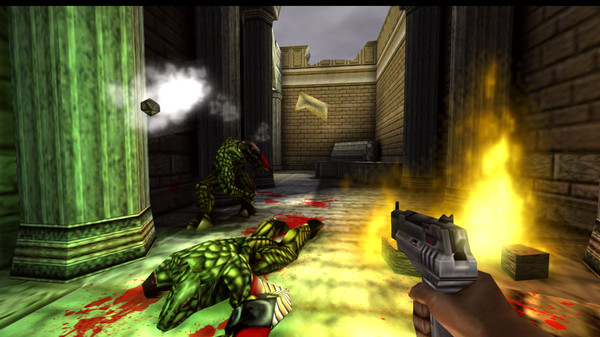 As a reminder, this isn't the original Turok 2 but an enhanced version from Nightdive Studios that was ported to Linux by Ryan "Icculus" Gordon in beta form back in July.
Turok 2: Seeds of Evil returns to the PC! The sequel to the hit game Turok is now available, featuring a host of enemies, weapons, missions, locations and a new multiplayer mode. Remastered for today's computers using a new engine with improved graphics, Turok 2 will transport players into sprawling environments with vicious enemies lurking behind every corner.
For those who played the original, you can expect to find: 64bit support, new multiplayer options, a new UI system, updated maps, improved AI and quite a bit more. Nightdive Studios certainly do put in the effort for their updated releases, good to see more of them land on Linux officially.
The Linux build is not currently available on GOG for now it's only on Humble Store and Steam.
Icculus also mentioned on his Patreon post, that he has "more games that I can handle right now" so it looks like the Linux porting business for him is going strong. He did note that some won't be quick and simple, but it will be worth the wait by the sounds of it.
Some you may have missed, popular articles from the last month: