Game porter Ryan Gordon sure has been busy. Only recently we got Turok for Linux and now Turok 2: Seeds of Evil is in beta for Linux.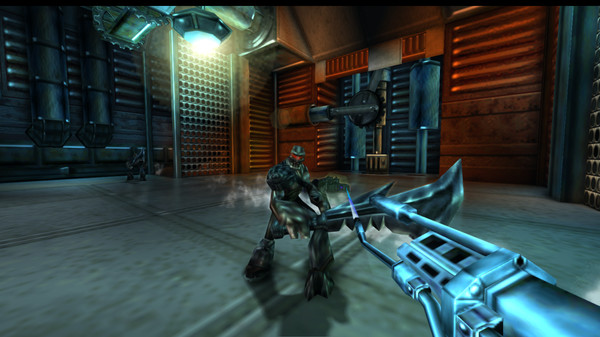 About the game:
Turok 2: Seeds of Evil returns to the PC! The sequel to the hit game Turok is now available, featuring a host of enemies, weapons, missions, locations and a new multiplayer mode. Remastered for today's computers using a new engine with improved graphics, Turok 2 will transport players into sprawling environments with vicious enemies lurking behind every corner.
Seems this one actually had quite a number of enhancements over the original release. These updates include 64bit support, a new UI system, a modern graphics system with a deferred renderer, shadow maps and compiled light maps, screen-space reflections on textures and materials and more graphical improvements.
It's not just the graphics which have been beefed up, the AI was also updated to make it smarter and more menacing. The control scheme for your character was also improved, giving you better speed and manoeuvrability, including letting you grapple ledges. Additionally, it includes a new "Last Turok Standing" multiplayer mode.
Since it's in beta, you will need to opt-in manually on Steam. There's no password, just right click it in your Steam library, go to properties, select the beta tab and then find it in the drop-down box.
You can grab a copy on Humble Store or Steam.
If you're a developer looking to get your game ported to Linux, why not try reaching out to Ryan.
Some you may have missed, popular articles from the last month: