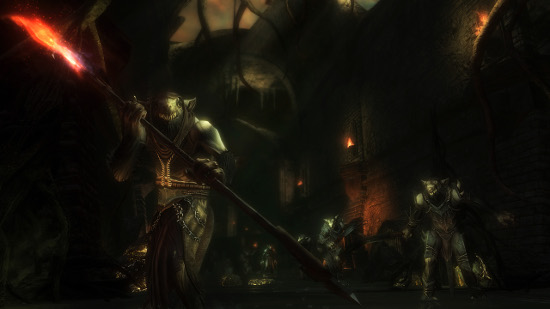 You may or may not remember that I recently broke the news that
Two Worlds II was finally coming to Linux & SteamOS
along with major engine upgrades. The better news is that it's going to be on GOG for Linux, and have less annoying restrictions.
Talking about the release date, as the PR and announcements only said Q2 (
Source
):
Quotesee today's announcement. You can expect a native Linux version around June 2016.
In reply to a user asking about Linux + GOG (
Source
):
QuoteIt will come to GOG and because of DRM/DLM you can enter the serial key at GOG and do not need to purchase the game again.
When explaining the new DRM to DLM switch over (
Source
):
QuoteDLM means Digital License Management. It does not require activation or registration, but a serial key is provided, which is a proof of license ownership. This key allows independent from the store, where the game is purchased to receive updates or crossgrades (e.g. move the game from Steam to GOG or move a retail version into the steam account). This serial key also grants the account on the Multiplayer Servers and to sell the game.
The difference to the old DRM system is that no activation is required and the serial key does not need to be entered manually.
As long as someone does not want anything beside playing the game, it is not required to do anything. The DLM is only visible, because the serial key is shown by the steam client while game starts.
We recommend to (optional) register the game, because if the key gets lost or simply everything gets lost, we offer registered users to restore everything. - Please imagine an eMail "I purchased 2005 the game Earth 2160 in Russian Retail. Can you please enable the Linux version released 2 weeks ago in my Steam account? - in this case we need the serial key, or if the customer registered the game, we need nothing, because we can ask him for his Birth Date or something else. But as said - this service is optional.
So, essentially, they are moving from activations to cd keys. Far less annoying that's for sure.
Liking everything I am hearing so far!
Some you may have missed, popular articles from the last month: