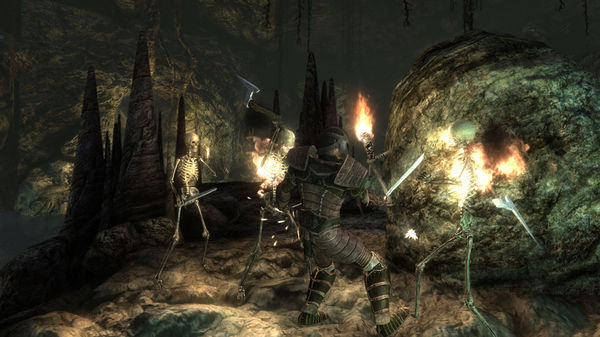 Sadly sometimes people go on autopilot, and the Publisher of Two Worlds II and Raven's Cry has confirmed to me they didn't read my previous emails correctly, so Two Worlds II is not coming to Linux, but it might be, confused? I am.
We aren't entirely sure what really happened, as the below will probably confuse you as well.
Even though the same person confirmed Two Worlds II via email multiple times by name (
here
and
here
), the developer mentioned this about my most recent request for information:
QuoteMy mistake. Because everyone asks for Raven's Cry I did not read your Question correctly.

Raven's Cry for Linux will be released on Friday. Not Two Worlds II. For TW2 we have no plans for a Linux version.
That doesn't change that they did confirm it twice by name to us, so once queried on the fact that they mentioned Two Worlds II by name multiple times to us before, they said this:
QuoteYes. That is correct. TW2 is in the queue – but at the moment everyone is only working on Raven's Cry.

I only made a mistake in my eMail to you, because you asked me for the release date and I thought you mean Raven's Cry like the other 100+ People who ask me every day.
The very previous email, as quoted, said they had "no plans", and this email now says it's "in the queue". It got pretty confusing by this point, and I'm not honestly sure what's going on. I feel like a yoyo right now.
Although, the last email seemed more positive:
QuoteNo plans means, that we have no concrete release date.

Please understand, that everyone here is only working on the Raven's Cry project – everything else is currently totally unimportant.
Although, to be perfectly honest, I am a little sceptical right now due to the previous email conversation confusing back and forth talk.
Still, at least we get Raven's Cry right which should be great? Shame about Two Worlds II though, but you can count on us to chase-up developers when they are silent on ports. We try, for you, the gamer willing to part with your hard earned cash.
We always appreciate developers speaking with us, and we have no hard feelings here at all, but we firmly being open with your audience is important.
The developer seems to be removing links to our articles in their
Steam forum
too. Seems a bit silly to cover up your mistakes rather than learn from them.
Some you may have missed, popular articles from the last month: