1998 was a pretty significant year for many gamers on many platforms. Half-Life, StarCraft, Thief, Unreal, Descent: Freespace, Heart of Darkness, Metal Gear Solid, Commandos: Behind Enemy Lines, Ocarina of Time, Baldur's Gate, SoulCalibur and Spyro all made their debuts this year, raising the bar for their respective genres. For Linux gamers, Loki Software was founded, and our friends at
LinuxGames
launched their site.
Today, one title that holds its own amongst these classics was released for Linux. LucasArts' acclaimed film noir styled take on Aztec afterlife and underworld mythology, Grim Fandango, has been released today for Linux, Mac OS and Windows, making the game commercially available for the first time in nearly two decades.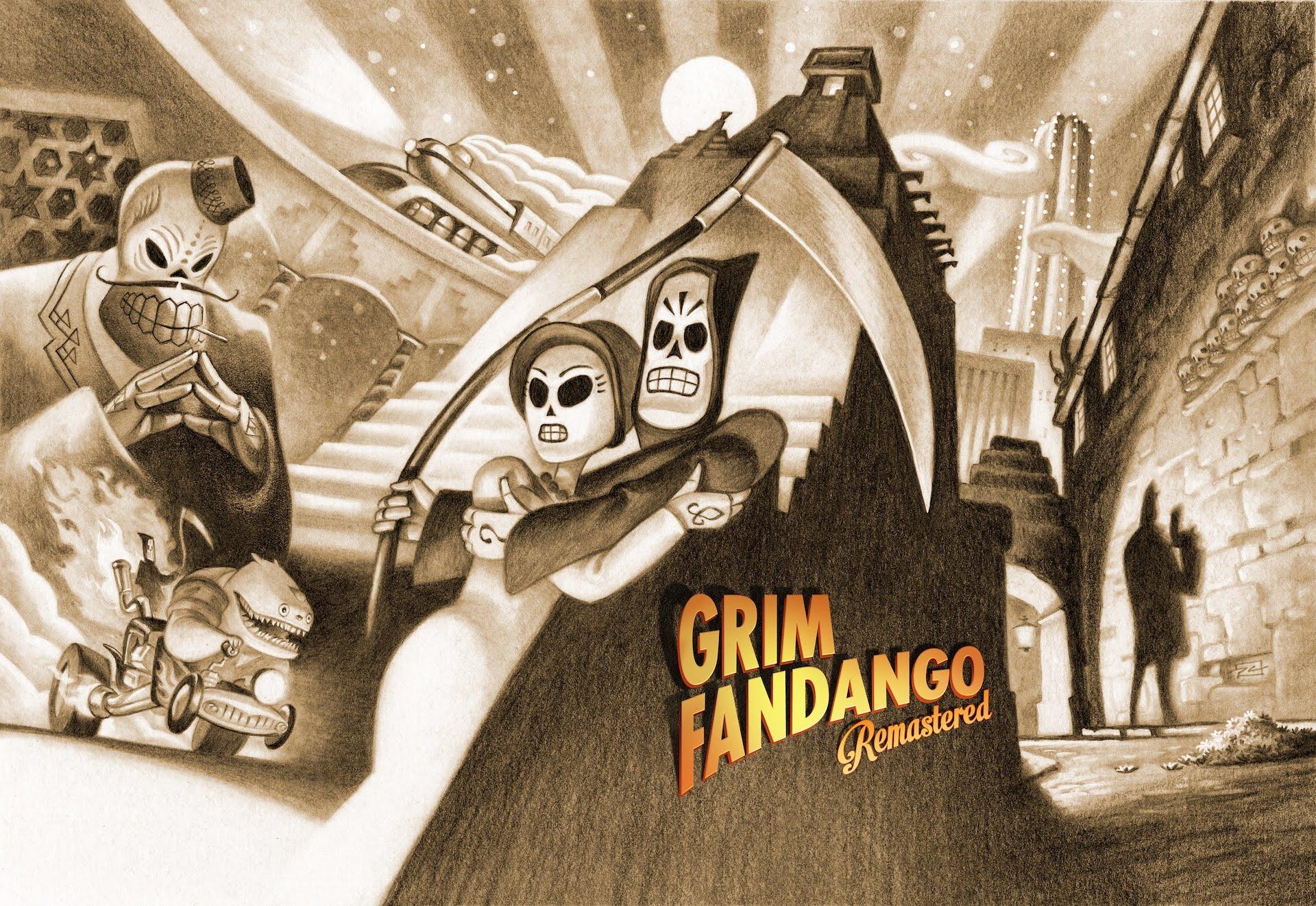 Beyond being published during a cool year, Grim Fandango stands out for its strong characterisation, engaging story and sweet tank controls (people hate this now, but I don't remember anybody at the time thinking it was terrible), and has received widespread recognition as one of the most significant adventure games ever made.
Grim Fandango tells the tale of Manuel Calavera, a travel agent for the Department of Death, who finds himself embroiled in a conspiracy as he attempts to save an innocent traveler from a dangerous journey across the Land of the Dead. Grim Fandango exposes some of the most cinematic storytelling ever realised in a game at the time, and garnered almost immediate recognition from critics.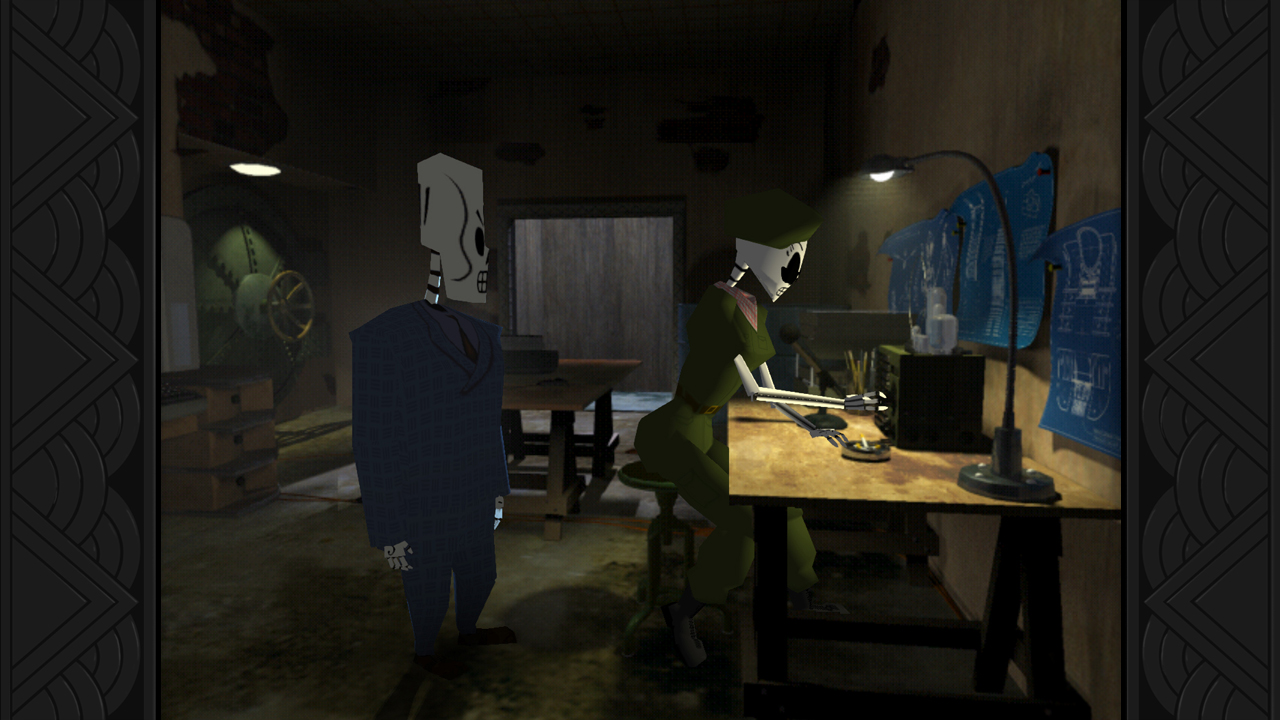 In addition to being the recipient of
numerous awards
and being included in a huge number of lists of important/good/noteworthy/loved games since its release, the game has maintained a strong fan base and carved out a special place in the hearts of many players (check out page three of The International House of Mojo's
Secret History article on Grim Fandango
for a nice collection of fan thoughts - in fact, check it all out, it's a good article), leading to a community developed engine replacement, a graphical modernisation overhaul, fan movies, stop motion reproductions, and more.
Grim Fandango is also often noted for how well its visuals have aged compared to other titles of similar vintage. Rather than striving for realism, Peter Tsaykel and his team worked with the limitations of the technology at the time by creating low polygon characters styled after skeletal calaca figurines (which play a role in the
Día de los Muertos
celebrations that the game draws upon).
Tim SchaferI mean that's actually the genesis of Grim Fandango. 3D art had just started, but a lot of us didn't want to use it because we thought 2D art was so much better-looking at the time. I thought 3D characters in real time looked like a nylon stocking stretched over a bunch of cardboard boxes duck-taped together.

But when I was looking at the Dios de Los Muertos, I noticed they built the skeletons as these solid tube-shaped bodies with the ribcage painted on. And I thought, what does that remind me of? It was like cheap texture mapping. It's made to be mass-produced and built really quickly and so it's perfect for rudimentary 3D engines and stuff. (source)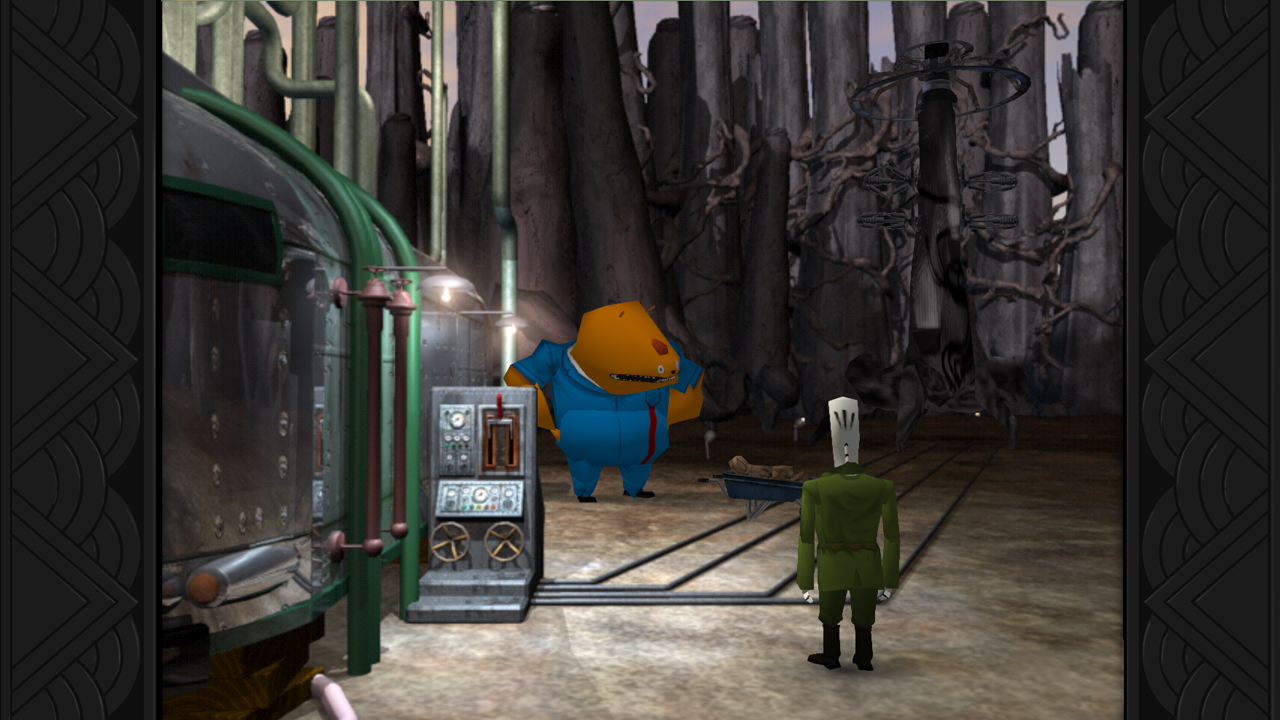 Grim Fandango Remastered aims to be a work of preservation first and foremost, presenting the game in its original form (that includes its original 4:3 aspect ratio) along with some small enhancements. New dynamic lighting and self-shadowing helps place characters within the game's scenes in ways that were less achievable at the time of the original release, and the game's 3D elements are rendered at native resolution now, giving them a crispness that compensates (and perhaps overcompensates) for the initial version's contrast between low resolution real time characters and higher fidelity pre-rendered backgrounds. There are also some more subtle changes, such as high resolution textures that re-create the original textures' characteristics whilst not being limited to the same colour palette constraints.
The game's award winning soundtrack has been re-recorded by the Melbourne Symphony Orchestra (who also performed Broken Age's score), adding some extra depth to the game's soundscape, and polishing up some rough edges under the direction of the game's original composer, Peter McConnell.
The input system has been given an overhaul, with scene relative movement controls (rather than the beloved tank controls) being the default for keyboard and gamepad play, and a new mouse interface which allows the game to be played as a traditional point and click adventure. This feature comes less than a year after community modder Tobias Pfaff released a point and click interface for Grim Fandango running under ResidualVM (it's worth noting that Tobias was credited as a consultant for Grim Fandango Remastered and spent time in the Double Fine offices assisting with the project).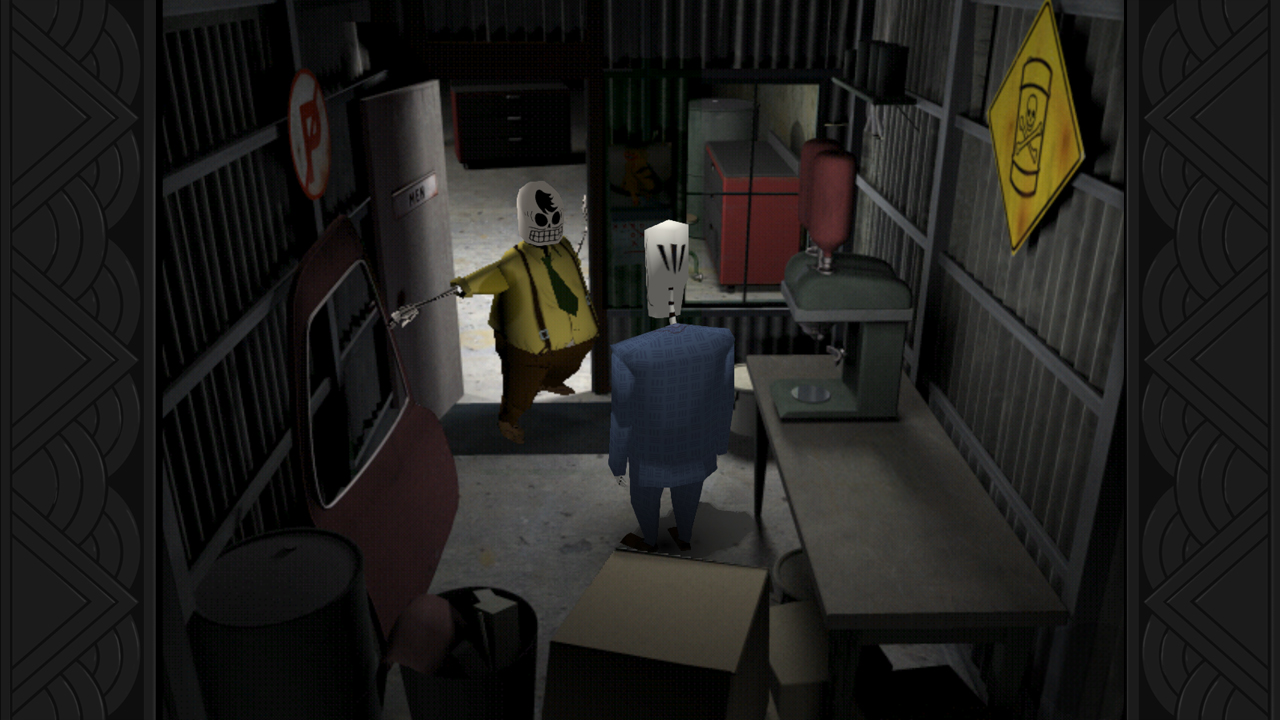 The game also features developer commentary, a concept art browser and the ability to toggle between old and new rendering modes.
If you're looking for a remake or a reimagining, then Grim Fandango Remastered isn't for you. It's the 1998 experience with a little extra shine, plus some additional insight into its development. Grim Fandango Remastered is now available for Linux on
Steam
,
GOG
and the
Grim Fandango Remastered
website (via Humble widget).
I still play through the game every couple of years, and even with that level of familiarity, I can't help but worry about Meche, grin at Glottis' indomitable spirit, root for Manny, and get swept up in this tale of corruption in the Land of the Dead. Grim Fandango is captivating in ways that few games have been before or since, and Manny's journey unveils a rich world filled with memorable and believable characters whose comings and goings feel like they mean something - their hopes, aspirations, tragedies and victories touch Manny and through him, they touch us.
This is a piece of gaming history and heritage that I'm glad to be able to share with Linux users, and I hope that the remastered edition ensures its longevity and accessibility for a long time to come though both its current availability and by inspiring projects like
ResidualVM
and
Grim Fandango Deluxe
to continue and grow.
¡Viva la Revolución!
Some you may have missed, popular articles from the last month: